Hip Replacement Complications
Hip replacement complications include blood clots, change in leg length, dislocation, fractures, infection and loosening of the implant. People who have received metal-on-metal hips may also experience metallosis, a form of metal poisoning that causes tissue damage and other serious conditions.
Common Hip Replacement Complications and Risks
The most common hip replacement complications include stiffness, pain, swelling and change in leg length.
Common risks associated with hip replacement surgery may include:
Stiffness
Unexpected Pain
Leg-length inequality
Tingling sensation
Swelling
Bladder infection
Muscle weakness
Possible serious and rare complications include bleeding, blood clots, blood vessel injury, dislocation, fractures, infection, loosening of implant and nerve injury.
Hip replacement complications are generally minor. But hip replacement is a major surgery and carries the risk of rare, serious problems. Hip replacement complications can happen during surgery, or they may not show up for weeks, months or even years.
Patients usually experience relief from pain or increased mobility following a recovery period. But many people also feel minor side effects, and a small number of people experience major complications.
"When problems do happen, they can be life-altering for patients," Dr. H. John Cooper, an orthopedic surgeon at Columbia Doctors in New York told Drugwatch.
Serious complications may require revision surgery, exposing patients to more surgical risks and another long recovery time.
A patient's age, weight and health all factor into the risk of complications, according to Dr. Cooper. He says diabetes is one of the biggest risk factors. Smoking, substance abuse and certain medications can affect a person's chances of developing complications.
"It can be somewhere between 0.3 percent for somebody who's healthy and in good shape," Dr. Cooper said. "There are risk factors that are greater than 20 percent in patients with the wrong sort of combination of risk factors."
Complications from hip resurfacing and partial hip replacements, referred to as hemiarthroplasty, are generally the same as those from total hip replacements. Patients should talk to their surgeons about the most common risks associated with the type of hip surgery they will be undergoing.
Lawsuit Information
Dislocation, pain and loosening are among the injuries named in hip replacement lawsuits. Learn more.
Dislocation
Dislocation happens when the ball portion of the implant slips out of the socket. This is rare, and it's more likely to happen while tissue around the artificial hip is still healing. The risk decreases after the first months following surgery.
It can often be repaired by popping the ball back into the socket and does not require revision surgery. But if it continues to happen, revision surgery may be necessary to adjust the device.
"The dislocation of a total hip [implant] is an emotionally traumatizing event that should be prevented if possible."
A 2014 study in the journal Deutsches Arzteblatt said dislocation occurs in about 2 percent of patients within the first year of hip replacement. The rate jumps to 28 percent in patients who undergo revision hip surgery.
Authors Jens Dargel and colleagues called dislocation "extremely traumatizing for patients," and they warned that it could cause patients to lose confidence in the implant.
"The dislocation of a total hip [implant] is an emotionally traumatizing event that should be prevented if possible," the authors wrote.
Dargel and colleagues recommended surgeons work with patients to minimize the chances of dislocation.
Heterotopic Ossification
Heterotopic ossification occurs when bone grows in soft tissues such as muscle or tendons. This growth can be three times as fast as normal bone growth and can cause pain around the artificial hip because of its jagged edges.
A review in the Indian Journal of Orthopaedics looked at of several studies in 2002 and found that there was a probability of heterotopic ossification in more than 90 percent of hip patients who'd experienced the condition after a previous hip replacement surgery. Only 2 percent to 7 percent of patients actually present any symptoms, and less than 1 percent require surgery.
Other Surgery-Related Complications
Nerves and blood vessels can be damaged during the surgical procedure as the surgical team cuts through tissue and moves it out of the way to implant the artificial hip.
Implanting the femoral stem that connects the thighbone to the ball portion of the hip implant can sometimes fracture the bone around the device. The fractures are repaired as part of the surgery if this happens.
If the cement used to hold the device in place fails to work properly, or if bone fails to grow into the device to hold it in place, the implant can loosen. Revision surgery may be necessary to correct this.
One leg may feel longer after surgery because of the way the implant fits. Putting a lift in one shoe may correct this sensation.
Blood clots are a common risk after any major surgery. The surgeon may prescribe blood thinners to prevent the risk of clots traveling to the heart or lungs.
Infection Is a Serious Risk Following Hip Replacement
Infection is one of the most feared postoperative complications because it can be deadly.
"Most of our patients don't tend to think joint infections cause death, and [infections] don't immediately put people at risk for mortality," Dr. Cooper told Drugwatch. "But if you look at the five-year mortality of somebody who gets a hip or knee infection, it's worse than most cancers."
That means people who get certain cancers stand a better chance than someone with a joint infection of living another five years. Joint infection patients carry a lower survival rate than someone who has breast, testicular or colon cancer, according to Dr. Cooper.
"If you look at the five-year mortality of somebody who gets a hip or knee infection, it's worse than most cancers."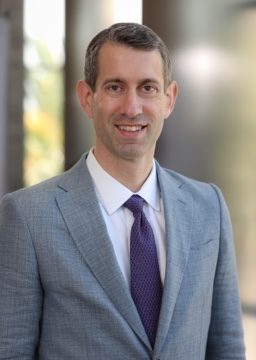 Authors of a 2017 U.K. study published in the Indian Journal of Orthopaedics, called infection around hip implants "one of the more devastating complications" of hip replacement.
The study reviewed medical literature on infection following total hip arthroplasty and found various studies that showed a risk of between 0.57 percent and 2.23 percent for infection around or near the joint. The American Academy of Orthopaedic Surgeons puts the risk at about 1 percent.
"Although the likelihood of infection is relatively small, the impact, and long term implications can be catastrophic," the researchers wrote.
If the infection is caught quickly, doctors may re-open the wound to clean it and inject antibiotics.
If that does not work or if the infection is not discovered until later, the implant may need to be removed and re-implanted after the infection has been eradicated.
Problems from Long-Term Wear: Metallosis and Osteolysis
While hip implants may last 20 years or longer, they do wear out. The act of the ball moving in the socket releases microscopic particles with every movement.
A 2001 study in The Journal of Orthopedic Surgery and Traumatology Czechoslovakia said previous research showed that 470,000 particles were released in every step with a metal and polyethylene artificial hip.
A 1998 study of metal-on-metal total hip replacements in the Journal of Biomedical Material Research estimated that every step released anywhere from 5 to 250 million metal particles.
In metal-on-metal hips, these particles over time can cause metallosis, a type of metal poisoning. In hip replacements with plastic parts, they can cause bone resorption called osteolysis.
Both of these conditions can lead to other long-term complications as the particles cause tissue to break down or affect organs in the body.
Metallosis
Metallosis is a rare and potentially fatal condition caused by the buildup of metallic debris in the soft tissue of the body. It is most often associated with metal-on-metal hip implants and has been at the center of several hip replacement lawsuits over the devices.
It causes tissue death around the artificial hip and leads to the implant loosening.
A 2014 study in the European Journal of Radiology Open reported metallosis was diagnosed in 5 percent of metal-on-metal hip arthroplasties. Researchers said the rates declined as surgeons moved away from implanting the metal-on-metal implants.
Osteolysis
Osteolysis occurs when debris from the wear on artificial hip joints accumulates in surrounding tissue. The debris' presence causes inflammation which destroys bone and loosens the hip implant.
A 2007 article in the Postgraduate Medical Journal said osteolysis is the most significant long-term complication of hip arthroplasty. It cited a study from the Swedish Total Hip Replacement Register, which found that osteolysis accounted for more than three-quarters of all revision surgeries in Sweden from 1979 to 2002.
Did you know?
Before reports of metallosis with metal-on-metal hips, the National Institutes of Health recognized osteolysis as the most significant long-term adverse effect of total hip replacement.
"The incidence of periprosthetic osteolysis in many studies is greater than the sum of all the rest of the complications," author Rupen Dattani wrote. He added that bone loss following total hip replacement "remains a significant concern."
Implant Failures, Allergic Reactions and Other Serious Problems
Implant failures, allergic reactions to metals in the implants, mechanical loosening and fractures are other rare complications that can have serious consequences requiring surgery.
The chance of a patient dying during replacement surgery or recovery is extremely low and appears to be getting even lower over time.
However, some complications can develop even if surgeons and patients follow proper procedures — no matter the type of implant used.
Component Loosening and Early Implant Failure
Loosening is considered one of the most serious long-term complications because it is the strongest indicator that a revision surgery will be required. In addition to being the result of metallosis or osteolysis, components can loosen because they wear out or cement fails to hold them in place.
A July 2012 study in the journal Orthopedics looked at 80 patients with metal-on-metal (MoM) hips who needed revision surgery. The most common problem was the socket portion of the hip loosening without any infection. Almost 57 percent of the patients in the study experienced this problem. Another 13 percent experienced soft tissue reactions, such as metallosis, which can also result in loosening.
Periprosthetic Fractures
Periprosthetic fractures involve bone breaks around the implant that can cause it to fail. They typically occur because of a fall but can also happen because of a direct blow to the hip or a car crash. Osteoporosis and medicines that weaken bones can increase the risk for these fractures.
These fractures are a rare complication and usually occur years after a hip replacement, according to the American Academy of Orthopaedic Surgeons.
A 2017 study in Clinical Cases in Mineral and Bone Metabolism found wide-ranging estimates of the frequency of periprosthetic fractures after replacement surgery. The researchers' review of medical literature found that the risk of a fracture after primary surgery ranged from 0.1 percent to 18 percent. The rates were 4 percent to 11 percent following revision surgery.
Death After Hip Replacement Surgery
Death in the 90 days after hip replacement is extremely rare. A 2017 study in The Journal of Bone and Joint Surgery, American Edition, looked at the mortality rate among 332,734 hip replacement patients from 2003 to 2012. Researchers relied on data from the National Joint Registry for England, Wales and Northern Ireland.
They found that heart disease was responsible for 431 deaths within 90 days of total hip replacement surgery. Researchers also saw an increase in digestive system-related deaths.
Early Death After Hip Replacement
Researchers found that heart disease was the cause of 29 percent of deaths within 90 days of hip replacement surgery.
The researchers recommended interventions to target heart disease and digestive conditions in hip and knee replacement patients to reduce deaths shortly after surgery.
Other studies have found that mortality risk has decreased as hip arthroplasty techniques have become more sophisticated.
A 2013 study in The Lancet found that mortality rates after hip arthroplasties in England and Wales decreased from 0.56 percent in 2003 to 0.29 percent in 2011.
In the United States, 90-day mortality decreased from 1.2 percent in 1991 to 0.8 percent in 2008, according to a 2011 study in the Journal of the American Medical Association.
It's important to keep in mind that age may affect these mortality rates. The vast majority of hip arthroplasty patients are older, and many may already be in poor health before hip surgery.
Please seek the advice of a medical professional before making health care decisions.
Share This Page:
How can we improve this page?
Thank You for Your Feedback
We appreciate your feedback. One of our content team members will be in touch with you soon.
We appreciate your feedback. One of our content team members will be in touch with you soon.
Who Am I Calling?
Calling this number connects you with a Drugwatch representative. We will direct you to one of our trusted legal partners for a free case review.
Drugwatch's trusted legal partners support the organization's mission to keep people safe from dangerous drugs and medical devices. For more information, visit our partners page.