Pregnancy
Pregnancy occurs when a man's sperm fertilizes a woman's egg. It travels through the fallopian tube and implants itself in the uterine wall. Pregnancy usually lasts about 40 weeks divided into three trimesters. Many women experience uncomfortable symptoms and physical changes during pregnancy. To decrease the risk of complications, women should practice proper prenatal care, avoid dangerous drugs and choose the best method of delivery for them.
First Trimester
First Doctor's Visit
Exam Timeline
Second Trimester
Third Trimester
Prenatal Care
Prenatal Supplements & Medication
Weight Gain & General Health
Pregnancy Diet and Exercise
Dangerous Drugs During Pregnancy
OTC Drug Use in Pregnancy
Alcohol Use and Smoking
Prescription Drug Interactions in Pregnancy
---
---
---
---
---
---
Common Complications
High-Risk Pregnancies
High Blood Pressure
Gestational Diabetes
Preeclampsia
Symptoms of Preeclampsia
Pregnancy Loss
Depression
Postpartum Depression
How to Get Pregnant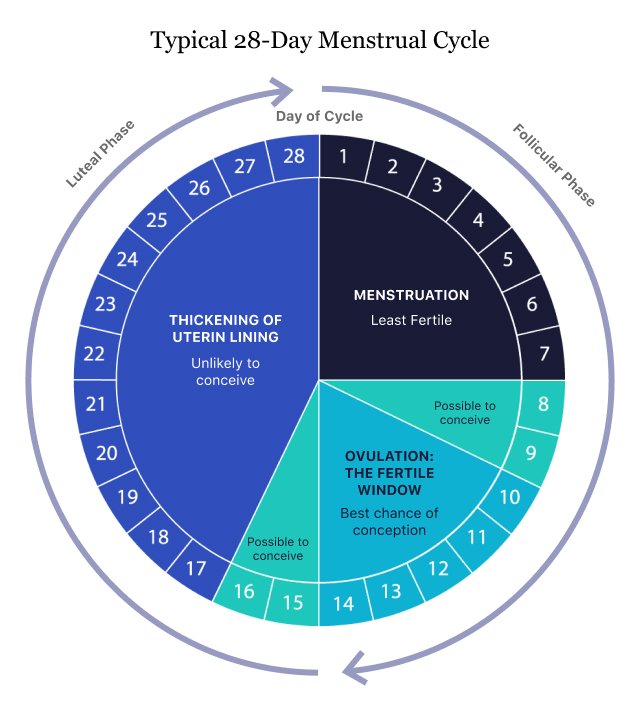 How Birth Control Affects Fertility
Birth Control Pill
Birth Control Shot
Mirena and Other IUDs
Labor
Drugs that Induce Labor
Medicated Birth
Unmedicated Birth
Cesarean Section
Alternative Birthing Methods
Doulas Versus Midwives
Nurse Midwives, Certified Nurse-Midwife (CNM)
Direct-Entry Midwives
The Bradley Method
HypnoBirth
Lamaze
Water Delivery
Non-Recumbent Birthing Positions
Breastfeeding
Benefits of Breastfeeding
When Is Breastfeeding Not Beneficial?
Breastfeeding Complications
Complications of breastfeeding can include:
Engorgement
Thrush
Plugged Duct
Mastitis
Reminder:
Please seek the advice of a medical professional before making health care decisions.