Roundup Cancer Trial Results in $2 Billion Award
Fact-Checked
Editors carefully fact-check all Drugwatch content for accuracy and quality.
Drugwatch has a stringent fact-checking process. It starts with our strict sourcing guidelines.
We only gather information from credible sources. This includes peer-reviewed medical journals, reputable media outlets, government reports, court records and interviews with qualified experts.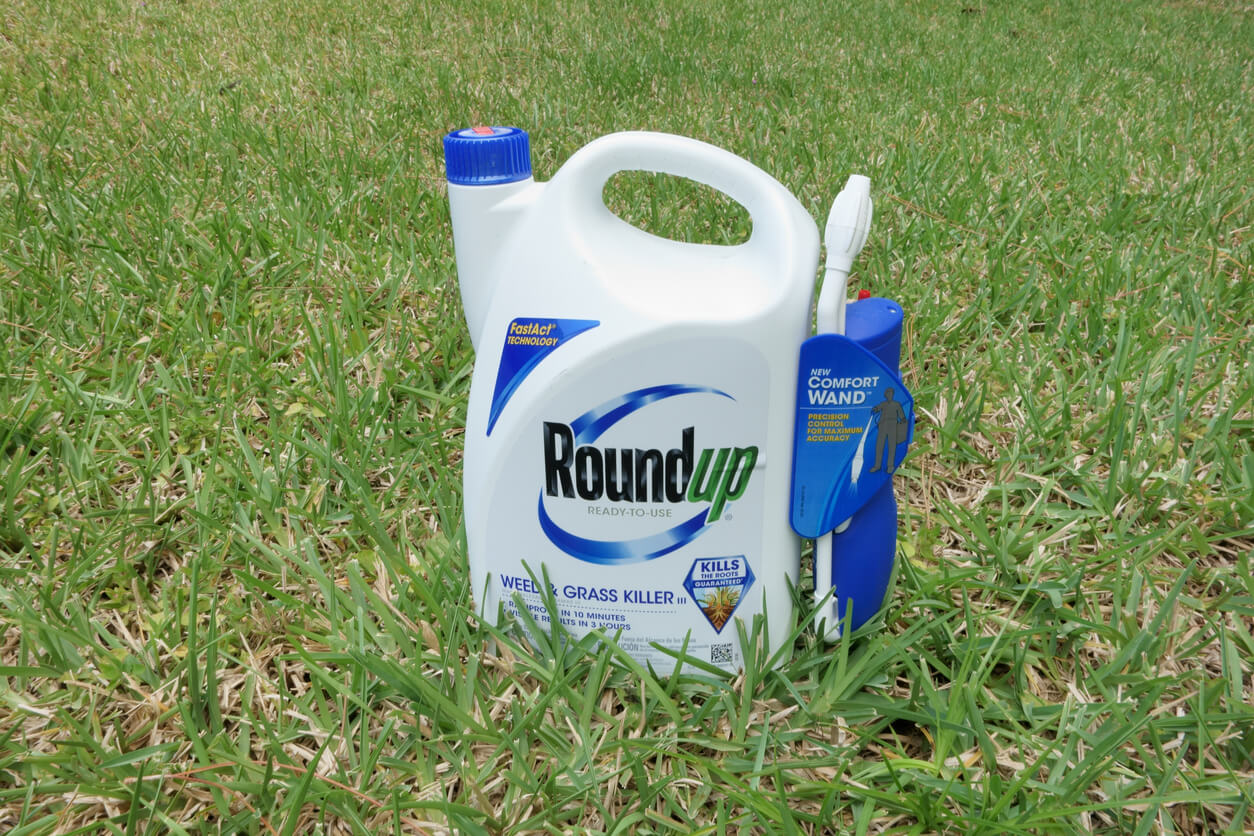 A California state court jury has awarded a husband and wife more than $2 billion after they blamed Roundup weed killer for their cancers.
Alva and Alberta Pilliod used Roundup on their property for more than 30 years. Alva was diagnosed with non-Hodgkin lymphoma in 2011. Alberta was diagnosed with the same cancer in 2015.
The award includes $55 million in actual damages and another $1 billion each in punitive damages. Juries can impose punitive damages to punish defendants — in this case Bayer, which currently makes the herbicide. Legal experts expect the amount will likely be reduced on appeal.
"We wish that Monsanto had warned us ahead of time and that there was something on the front of their label that said, danger; may cause cancer," Alberta Pilliod told NPR.
Roundup was the first herbicide to include the active ingredient glyphosate, which is the most widely used herbicide in the world. Monsanto brought Roundup to market in 1974. Bayer acquired Monsanto in 2018. Both companies claim the herbicide is safe.
"We have great sympathy for Mr. and Mrs. Pilliod," Bayer said in a statement, "But the evidence in this case was clear that both have long histories of illnesses known to be substantial risk factors for non-Hodgkin lymphoma."
Bayer still faces more than 13,000 Roundup lawsuits from people who blame the weed killer for causing cancer.

Roundup Verdicts Total Nearly $2.5 Billion
The verdict is the third against Bayer since August 2018 and brings the total of jury awards over Roundup to nearly $2.424 billion. Juries in each case found that Monsanto and Bayer failed to warn people of a potential cancer risk from the herbicide.
In the first trial, a California state jury returned a $289 million verdict in favor of a school groundskeeper who'd developed non-Hodgkin lymphoma after using Roundup. A state court judge later reduced the award to $78 million. Bayer has appealed the decision, asking that it be thrown out. The company claims in court documents that there is no evidence Roundup causes cancer.
The first federal trial ended with an $80 million Roundup verdict in March 2018. The jury returned a unanimous verdict that Roundup was a "substantial factor" in causing Edwin Hardeman's non-Hodgkin lymphoma. He had used the herbicide to control weeds and poison oak on his property for 26 years.
Roundup Trials
| Date | Location | Verdict |
| --- | --- | --- |
| May 14, 2019 | Alameda County, California (State Court) | $2.055 Billion |
| March 19, 2019 | San Francisco (Federal Court) | $80 Million |
| August 10, 2018 | San Francisco (State Court) | $289 Million (reduced to $78 million by judge) |
| August 19, 2019 | St. Louis, Missouri (State Court) | None yet |
| Aug. or Sept., 2019 | San Francisco (Federal Court) | None yet |
Hardeman's case was one of hundreds of federal Roundup lawsuits combined in a mass litigation in a California federal court. As of May 2019, there were 1,004 lawsuits pending in the litigation.
The next state trial of a Roundup lawsuit is scheduled for August 19, 2019, in St. Louis Missouri. A second trial in the federal litigation is expected in August or September.
Thousands more Roundup lawsuits have been filed in courts around the United States.
Bayer Appealing Roundup Losses, Facing Shareholder Anger
Bayer claims it will appeal the latest decision, saying it "conflicts directly" with the Environmental Protection Agency's decision in April, which found no link between the herbicide and cancer.
"The company will continue to evaluate and refine its legal strategies as it moves through the next phase of this litigation," Bayer said in a statement released Monday.
According to the statement, the company will focus more energy on attempting to get the three verdicts so far, and any future verdicts against Bayer, overturned in the appeals process.
The rising tide of lawsuits and three consecutive jury verdicts against it have placed Bayer under increasing pressure from stockholders. Bayer has lost 44 percent of its value since acquiring Monsanto in 2018. At the company's most recent annual meeting, more than half of its shareholders joined in what was effectively a "no-confidence vote" against CEO Werner Baumann for the deal.
The latest verdict came just days after the French newspaper Le Monde exposed what appeared to be a planned public relations counter-offensive for Roundup that may have run afoul of the European Union's data protection laws.
The newspaper reported that a public relations firm Bayer hired had collected information on more than 200 journalists, scientists and politicians. The database showed these influencers' positions on Monsanto but also included personal information, right down to their leisure pursuits. Bayer suspended work with the agency and issued an apology to those on the list.
Share This Page:
How can we improve this page?
Thank You for Your Feedback
We appreciate your feedback. One of our content team members will be in touch with you soon.
We appreciate your feedback. One of our content team members will be in touch with you soon.