Chlorthalidone Linked to Higher Risk of Electrolyte, Kidney Problems
Fact-Checked
Editors carefully fact-check all Drugwatch content for accuracy and quality.
Drugwatch has a stringent fact-checking process. It starts with our strict sourcing guidelines.
We only gather information from credible sources. This includes peer-reviewed medical journals, reputable media outlets, government reports, court records and interviews with qualified experts.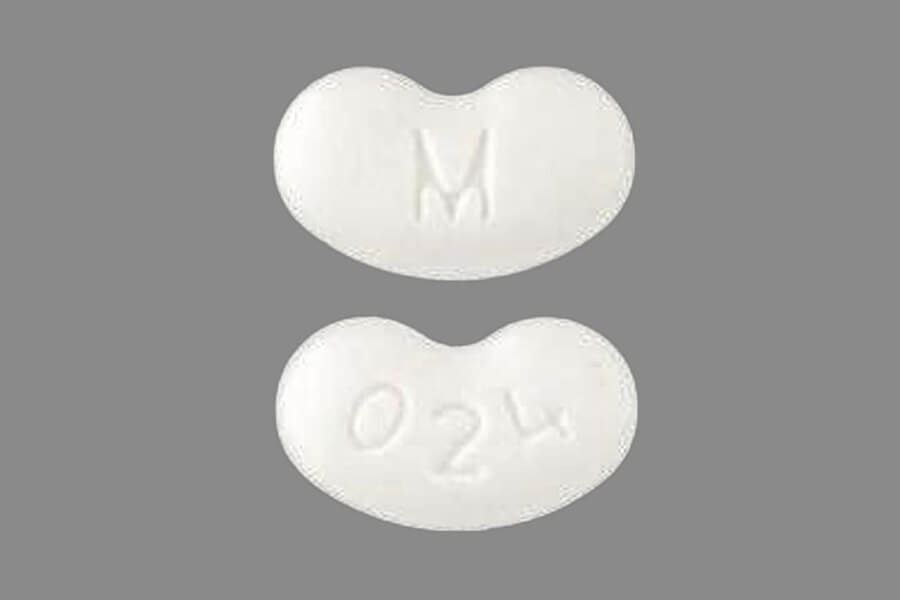 Chlorthalidone — known by the brand name Thalitone — is the American College of Cardiology and American Heart Association's preferred first-line treatment for high blood pressure, but a recent study found that the drug may cause more serious side effects than similar drugs. 
The February 2020 cohort study by Drs. George Hripcsak, Marc A. Suchard and Steven Shea published in JAMA Internal Medicine looked at medical data from 730,255 people. Researchers compared the safety and effectiveness of chlorthalidone and a similar drug, hydrochlorothiazide.
Chlorthalidone and hydrochlorothiazide are both diuretics — also called "water pills" — and belong to the thiazide-like and thiazide drug classes, respectively. They work to lower blood pressure by causing the kidneys to remove excess water and salt from the body through urine. 
According to the JAMA study, both drugs are just as effective and chlorthalidone doesn't protect the heart any better than hydrochlorothiazide. But chlorthalidone was associated with a "significantly higher risk" of side effects. 
Chlorthalidone increased the risk of the following side effects when compared to hydrochlorothiazide:
Low potassium levels (hypokalemia), nearly three times greater risk

Low sodium levels (hyponatremia), 31 percent greater risk

Acute kidney failure, 37 percent greater risk

Chronic kidney disease, 24 percent greater risk

Type 2 diabetes, 21 percent greater risk
"The difference in the occurrence of side effects was striking," Dr. Hripcsak told Columbia University. "Hypokalemia, hyponatremia, chronic and acute kidney problems, along with other electrolyte imbalances, are all potentially dangerous side effects."
Researchers say their findings don't support chlorthalidone as the preferred treatment, but more studies are needed before regulators change guidelines. 
Chlorthalidone Is One of the Oldest Blood Pressure Drugs
Thiazide and thiazide-like drugs have been around since the late 1950s, and health care providers have prescribed them to lower blood pressure for decades. This makes them the oldest type of blood pressure drug on the market. 
About 103 million Americans have high blood pressure, according to the American Heart Association. High blood pressure is a serious condition that can lead to heart attack, stroke, heart failure and other serious diseases. 
Health care providers in the Unites States write about 49 million prescriptions a year for hydrochlorothiazide alone, according to Consumer Reports.  
Thiazide and thiazide-like drugs are also less expensive than other blood pressure medications such as valsartan, losartan and lisinopril — many of these other blood pressure drugs were included in N-nitrosodimethylamine (NDMA) contamination recalls in 2018.
Electrolyte Imbalance and Other Side Effects
The 2020 JAMA study isn't the first study to find side effects with chlorthalidone, according to Columbia University. Previous studies found that the drug was associated with more electrolyte imbalances than hydrochlorothiazide. 
Electrolyte balance refers to the balance between sodium, calcium, potassium, chloride, phosphate and magnesium in the body. Too little or too much water in the body can cause these levels to become imbalanced and lead to several side effects.
According to the Thalitone drug label, all patients taking chlorthalidone should be observed for clinical signs of electrolyte imbalance, including:
Drowsiness

Dryness of mouth

Gastrointestinal disturbances, such as nausea and vomiting 

Lethargy

Low blood pressure (hypotension)

Low urine output (oliguria)

Muscle pains or cramps

Muscular fatigue

Palpitations

Restlessness

Tachycardia

Thirst

Weakness
The label also warns that people with liver problems who take chlorthalidone should use caution. Electrolyte imbalance is particularly dangerous for people with liver problems, because minor electrolyte imbalance can cause hepatic coma — a loss of brain function that happens when the liver doesn't remove toxins from the blood. 
Other side effects have been reported with chlorthalidone use, but there isn't enough data for researchers to determine their frequency, according to the drug label. 
Other side effects include:
Blood cell irregularities

Color vision deficiency (xanthopsia)

Cramping

Diarrhea

Dizziness

Frequent urination

Gastric irritation

Headache

Hypoglycemia

Impotence

Jaundice

Low blood pressure aggravated by alcohol, barbiturates or narcotics

Muscle spasm

Pancreatitis

Pins and needles (paresthesia)

Rash

Restlessness

Vertigo

Vomiting

Weakness
People with moderate or severe side effects may need to adjust their dose or discontinue chlorthalidone, according to the drug label. Patients who experience side effects should speak to their health care providers.
Share This Page:
How can we improve this page?
Thank You for Your Feedback
We appreciate your feedback. One of our content team members will be in touch with you soon.
We appreciate your feedback. One of our content team members will be in touch with you soon.