Recalled Philips CPAP Injuries Climb to Over 90,000, FDA Reports
Fact-Checked
Editors carefully fact-check all Drugwatch content for accuracy and quality.
Drugwatch has a stringent fact-checking process. It starts with our strict sourcing guidelines.
We only gather information from credible sources. This includes peer-reviewed medical journals, reputable media outlets, government reports, court records and interviews with qualified experts.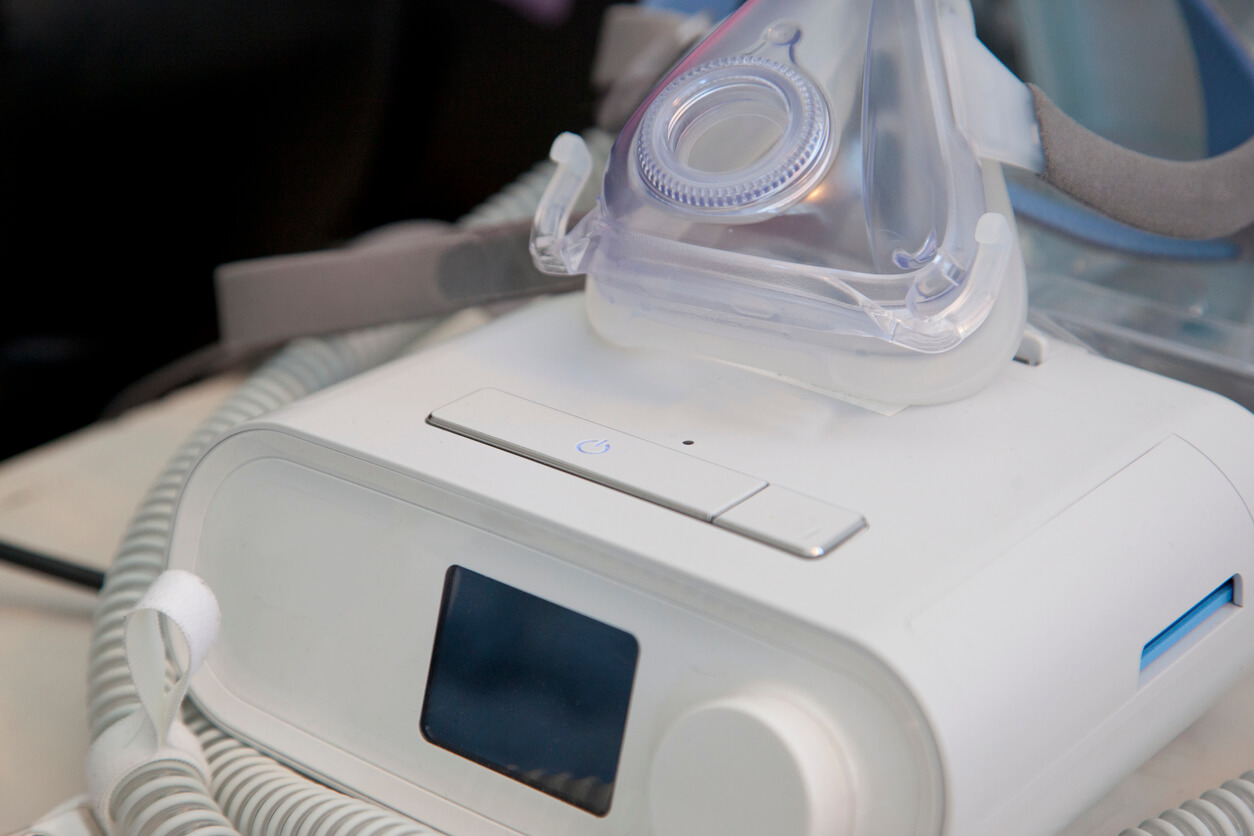 Philips CPAP, BiPAP and ventilator machine users are reporting injuries and deaths by the thousands as cancer lawsuits against the company continue to climb. 
The U.S. Food and Drug Administration's latest Nov. 22 report reveals that the agency has received more than 90,000 medical device reports, or MDRs, attributed to recalled CPAP, BiPAP and ventilator machines. That includes 260 reports of death.
These MDRs are associated with the breakdown or suspected breakdown of PE-PUR sound abatement foam in the devices. Injuries reported include cancer, asthma, pneumonia, other respiratory problems, headache, infection, cough, breathing problems, nodules, dizziness, chest pain and more. 
Philips originally issued a CPAP, BiPAP and ventilator recall in June 2021 after lab testing confirmed that degraded PE-PUR sound abatement foam in these devices could release toxic gases and particles. Inhaling these particles and gases may lead to health problems such as cancer and respiratory problems. 
The MDR reports came from Philips, health consumers and patients. The FDA has said that it is investigating possible reasons for the increased numbers. 
"Although MDRs are a valuable source of information, this passive surveillance system has limitations. The incidence, prevalence, or cause of an event cannot typically be determined from this reporting system alone due to under-reporting of events, inaccuracies in reports, lack of verification that the device caused the reported event, and lack of information about details such as frequency of device use," the FDA said in its safety communication update. 
Philips Faces Hundreds of Cancer Lawsuits
After the recall began in 2021, Philips CPAP users filed lawsuits claiming exposure to the defective foam in Philips' breathing devices led them to develop cancer and other illnesses. 
The recall is for devices made between 2009 and April 26, 2021, potentially affecting millions of CPAP, BiPAP and ventilator users. 
Anticipating a number of cases, judges consolidated many CPAP lawsuits from across the country into multidistrict litigation in Pennsylvania in October 2021. As of Dec. 9, 2022, the most recent numbers reported in October 2022 from the U.S. Judicial Panel on Multidistrict Litigation showed more than 340 lawsuits pending in Pennsylvania federal court. 
In addition to these injury lawsuits, the company faces a class action filed by people who demand refunds for defective Philips CPAP devices. SoClean, a company that makes CPAP cleaners that use ozone, filed a lawsuit against Philips for blaming ozone cleaners for defective PE-PUR foam. 
"Facing an existential threat, Royal Philips and its subsidiaries needed a scapegoat. Royal Philips, together with Philips NA and Philips RS, conspired as part of a coordinated public relations campaign to deflect blame, avoid accountability, and mitigate reputational damage," SoClean's lawsuits said. 
Philips Issued More Recalls in 2022
Philips' recall woes didn't end in 2021. In January 2022, the company added Trilogy Evo ventilators and its repair kits to the list of recalled devices. 
In September 2022, Philips announced it was recalling about 1,660 BiPAP ventilators. This recall wasn't related to PE-PUR foam but contaminated plastic parts in the motors that could cause the machine to suddenly stop working or release toxic gas. 
The CPAP maker issued yet another recall in September 2022 for magnetic CPAP and BiPAP masks. Magnets in the masks could interfere with metallic implants, such as pacemakers, and cause serious injuries. The FDA classified this as a Class I recall, the most serious type for products that could lead to serious injury or death. 
In November 2022, Philips advised the FDA that silicone foam in repaired Trilogy ventilators could separate from the plastic backing and block the air inlet.
The device maker is still struggling with repairing and replacing recalled devices. Originally, the company promised users it would replace or repair recalled devices by September 2022. That date has since moved into 2023. 
Share This Page:
How can we improve this page?
Thank You for Your Feedback
We appreciate your feedback. One of our content team members will be in touch with you soon.
We appreciate your feedback. One of our content team members will be in touch with you soon.