Viagra Lawsuits
For years, Pfizer has faced lawsuits that claim its erectile dysfunction drug, Viagra, led to conditions such as heart attack, stroke, sudden blindness or hearing problems. The most recent lawsuits blame the drug for melanoma.
Pfizer estimates Viagra has been prescribed to more than 35 million men worldwide, with physicians writing about 8 million prescriptions for "the little blue pill" in 2012 alone.
But shortly after the erectile dysfunction drug hit the market in 1998, Pfizer began facing lawsuits alleging it led to heart attack or stroke. Later cases claimed the drug caused vision or hearing loss, and in 2014, users said they developed melanoma.
Judges dismissed most of the lawsuits that claimed the drug caused cardiovascular problems while Pfizer settled cases implicating Viagra in patients' loss of vision. But, as of April 2019, more than 900 melanoma lawsuits remained pending in federal court in California.
Fact
Viagra, approved by the U.S. Food and Drug Administration in 1998, was originally designed to treat high blood pressure and cardiovascular disease.
Studies Link Heart Attack & Stroke to Drug Combination
The first lawsuits Pfizer faced over Viagra involved claims that use of the ED drug led to heart and blood vessel conditions, including heart attacks or strokes. Judges dismissed most of these lawsuits as new studies found the drug may not be directly responsible for the heart conditions.
Instead, it was believed that many of the men filing lawsuits already suffered from cardiovascular conditions and were being treated with nitrate medicines at the same time. The drug combination was essentially "doubling up" on the medications' effects, causing the blood vessels to open and raising the risk of a sudden drop in blood pressure during sex.
FDA Issues Vision-Loss Warning
In 2005, Pfizer faced lawsuits stemming from an FDA-initiated change to the Viagra's label regarding reports of vision loss.
In January 2006, a judicial panel consolidated the cases into a multidistrict litigation in the District of Minnesota. Men claimed that taking Viagra diminished blood flow to the front of the optic nerve and caused a vision-loss disorder called nonarteritic anterior ischemic optic neuropathy (or NAION).
Beginning in November 2009, the court dismissed several of the cases with prejudice (meaning they could not be refiled) because of missed deadlines. Both sides ultimately entered into a settlement agreement to dismiss all cases with prejudice and without costs afforded to anyone involved.
The judicial panel closed the litigation in October 2011.
Meanwhile, the FDA also found several instances of hearing loss with Viagra, and in 2007, it had Pfizer revise the drug's label to include the risk.
Pfizer Faces More Than 860 Skin Cancer Lawsuits
In 2014, a study published in JAMA Internal Medicine revealed a link between Viagra use and a potentially significant risk of new or worsening melanoma. Two years later, the FDA said it was "evaluating the need for regulatory action."
Meanwhile, men started suing Pfizer, alleging the company intentionally "concealed material information related to melanoma development from potential Viagra users," specifically in its commercials, online and print advertisements.
They claim that as a result men in the U.S. pervasively sought out prescriptions for the drug. But had the plaintiffs known the actual risks, many say, they would have chosen not to take it and, consequently, would have avoided its serious side effects.
In April 2016, a judicial panel centralized federal Viagra lawsuits in the Northern District of California, and the number of cases filed grew to 932. As of April 2019, 911 of the cases were still pending. But as of November 2022, these cases have since been dismissed.
Robert Eubanks and Edward Corboy Jr. were among the men who filed suit.
Robert Eubanks
Robert Eubanks began treatment for erectile dysfunction with Viagra in 2000. Eubanks continued using the drug regularly until 2013, when he made the switch to Cialis (an ED medicine manufactured by Eli Lilly). On Nov. 12, 2012, Eubanks was diagnosed with melanoma on his back. The cancer later spread to his thyroid and lymph node under his left arm. Eubanks underwent surgery to remove the cancerous cells.
In June 2015, Eubanks and his wife, Teresa, sued Pfizer. Their complaint stated, "Had Defendant properly disclosed the melanoma-related risks associated with Viagra, Robert Eubanks would have avoided the risk of developing melanoma by not using Viagra at all, severely limiting the dosage and length of its use, and more closely monitoring the degree to which the Viagra was adversely affecting his health."
Edward Corboy Jr.
In 2014, Edward Corboy Jr. filed a lawsuit against Pfizer, claiming the pharmaceutical company "failed to adequately warn that the use of Viagra significantly increases a person's risk of developing skin cancer."
Corboy began taking Viagra to treat erectile dysfunction in 2008. In his complaint, Corboy stated that he had a biopsy performed on a mole on his neck in December 2012 and the results revealed melanoma. Corboy subsequently underwent a surgical procedure to remove the cancer.
Corboy asserted that "despite [Pfizer's] knowledge regarding the risks of Viagra, it did not sufficiently warn doctors who prescribed or patients who were prescribed Viagra of the risk of developing melanoma." Corboy's complaint further alleged that his use of the drug over the course of several years put him at an increased risk of developing melanoma and for the melanoma, once developed, to become more invasive.
Finally, Corboy stated that he been properly warned about the risks of Viagra, he would have chosen not to take it.
Melanoma Risk 'Rendered Viagra Unreasonably Dangerous,' Plaintiffs Say
Lawsuits assert that "Viagra is inherently dangerous and defective, unfit and unsafe," and that "the melanoma-related risks associated with Viagra rendered Viagra unreasonably dangerous or far more dangerous than a reasonably prudent consumer or health care provider would expect."
Plaintiffs say Pfizer was "reckless" in its promotion of the drug as a "safe medication for skin cancer patients" and that the company "knew or should have known, that Viagra increased the risk of developing melanoma cells and was significantly associated with an increased risk of subsequent melanoma."
Cialis Claims Added to Litigation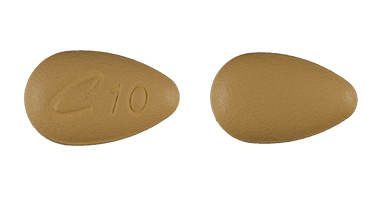 People who took the ED drug Cialis and developed melanoma asked a judicial panel in December 2016 to add their cases to the Viagra litigation.
Manufacturer Eli Lilly was on board with the request — but only for lawsuits in which a man used both Cialis and Viagra.
A judicial panel decided to group the litigation together, based on the fact that the drugs work in a similar way and the lawsuits say they cause or contribute to the development of the same injury.
Please seek the advice of a medical professional before making health care decisions.
Share This Page:
How can we improve this page?
Thank You for Your Feedback
We appreciate your feedback. One of our content team members will be in touch with you soon.
We appreciate your feedback. One of our content team members will be in touch with you soon.
Who Am I Calling?
Calling this number connects you with a Drugwatch representative. We will direct you to one of our trusted legal partners for a free case review.
Drugwatch's trusted legal partners support the organization's mission to keep people safe from dangerous drugs and medical devices. For more information, visit our partners page.