Benicar Side Effects
Reported side effects of Benicar (olmesartan medoxomil) include dizziness, back pain and flu-like symptoms, according to the drug's label. If taken during pregnancy, the prescription medication can lead to serious injuries or death in fetuses. The drug is also linked to sprue-like enteropathy, which involves severe gastrointestinal symptoms most commonly associated with celiac disease.
Benicar, a popular high blood pressure medicine, has been linked to several very serious side effects, including a dangerous gastrointestinal disorder. The complication, known as sprue-like enteropathy, triggers diarrhea so severe that it can lead to substantial weight loss and malnutrition, as well as permanent damage to the small intestine.
The drug's label also has a black box warning for fetal toxicity. Use of the drug is not recommended during pregnancy because it can cause potentially serious and often fatal conditions in fetuses. Even if affected fetuses survive to birth, the medication's adverse effects can cause severe health complications in infants that can persist into adulthood.
Benicar can also cause some less severe but still serious conditions that require continued monitoring. Patients with dehydration and low sodium levels may experience low blood pressure after starting the drug. People with severe congestive heart failure or who are otherwise susceptible may suffer impaired kidney function. There's also a risk of electrolyte imbalances, including elevated levels of potassium in the blood serum.
The drug's package insert lists only one common side effect – dizziness – which was found in about 3 percent of clinical trial participants.
According to the insert, several other adverse reactions occurred in more than 1 percent of patients, but at similar or greater incidence as occurred in patients who received a placebo.
Those reactions include:
Back pain
Bronchitis
Diarrhea
Headache
Hematuria (blood in the urine)
Hyperglycemia
Influenza-like symptoms
Pharyngitis (inflammation of the back of the throat)
Rhinitis
Sinusitis
Cough
Fetal Toxicity
Research has linked olmesartan, the active ingredient in Benicar, to fetal toxicity. The effects on the fetus typically happen when women take the drug during the second and third trimester of pregnancy.
The package insert says use of the drug during the second and third trimester of pregnancy reduces fetal function and increases fetal and neonatal disease rates and death. Potential adverse effects include kidney failure and death.
The drug can also harm amniotic fluid, which can be associated with underdeveloped fetal lungs and deformed bones, including the skull. Other fetal complications include urine retention and low blood pressure.
Women who become pregnant are advised to discontinue the medication as soon as possible in consultation with their doctors. If a pregnant woman must continue taking the drug, she should be advised of the potential risk to her fetus.
The manufacturer says it doesn't know if the drug is excreted in human milk, but it has been found in low concentrations in the milk of lactating rats. Because of the potential for adverse effects on infants, nursing mothers should consult with their doctors about whether to continue taking the medication. Children younger than 1 year should not ingest the drug because it may alter normal kidney development.
Severe Gastrointestinal Side Effects
In 2013, the U.S. Food and Drug Administration issued a safety announcement warning consumers that Benicar, as well as similar drugs such as Benicar HCT, Azor, Tribenzor and generic versions, can cause severe intestinal complications collectively known as sprue-like enteropathy.
Most often, when patients take prescription medications that cause diarrhea the side effect occurs without permanent damage to the intestines. But sometimes severe diarrhea can cause substantial weight loss, malabsorption and permanent damage to the intestines. These symptoms are typically associated with celiac disease due to gluten exposure. However, drug-induced enteropathy can occur independent of gluten intake and does not go away with a gluten-free diet.
The FDA evaluated reports in published literature as well as databases including the FDA's Adverse Event Reporting System (FAERS), the CMS Medicare database and a pilot version of a national medical product monitoring system called Sentinel Initiative.
"FDA's evaluation found clear evidence of an association between olmesartan and sprue-like enteropathy," the agency said.
Sprue-like Enteropathy Warning
Symptoms of sprue-like enteropathy can develop months to years after taking Benicar or other medications containing olmesartan.
The gastrointestinal disorder usually resolved once patients stopped taking the drugs, according to the FDA. In severe cases, patients ended up in the hospital. Some suffered from permanent intestinal damage known as villous atrophy, which occurs when microscopic, finger-like projections that help absorb nutrients erode away, causing the walls of the small intestine to essentially become a flat surface. This can cause serious nutritional deficiencies.
Based on its findings, the FDA approved changes to the drugs' labels to include sprue-like enteropathy. More than 2,000 people who used Benicar and developed intestinal side effects filed lawsuits.
In November 2017, the consumer advocacy group Public Citizen petitioned the FDA to remove Benicar from the market and ban the sale of the drug and several generic versions because of "overwhelming evidence" that the medications cause sprue-like enteropathy. The group noted that the risk of the life-threatening gastrointestinal disorder is "far greater" with olmesartan than with other medications in the same class of drugs.
The FDA responded to the petition in May 2018. The agency said it had not yet reached a decision because agency officials needed to conduct an extensive review.
Causes and Symptoms of Olmesartan-Induced Sprue-Like Enteropathy
Drug-induced diarrhea can occur for any number of reasons. Its cause is uncertain in patients taking Benicar. However, the FDA wrote that research suggests olmesartan-induced sprue-like enteropathy may be a delayed hypersensitivity or immune response to the medication because it develops months to years after starting treatment.
Patients experiencing olmesartan-induced sprue-like enteropathy exhibit signs and symptoms similar to individuals suffering from celiac disease.
Signs and symptoms of sprue-like enteropathy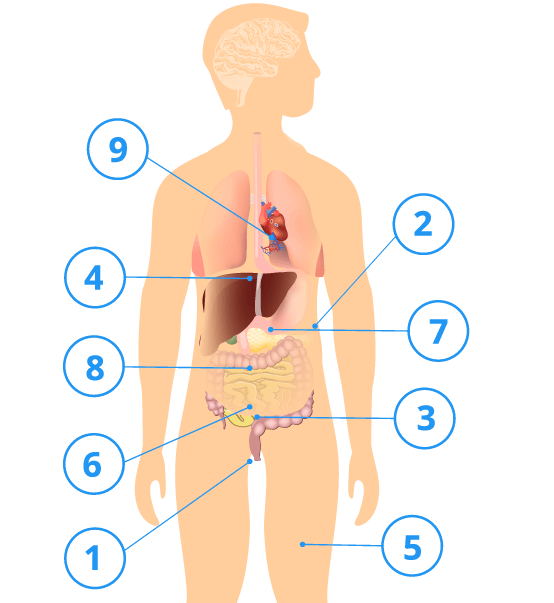 Severe, chronic diarrhea
Substantial weight loss
Malabsorption
Abdominal pain
Fatigue
Bloating
Nausea
Vomiting
Anemia
The FDA advises patients to contact their physicians if they develop severe, chronic diarrhea or significant weight loss while taking Benicar, even if it takes months or years for the symptoms to appear. If a doctor cannot identify causes other than the medication, then he or she may recommend discontinuing the drug and replacing it with another blood pressure treatment.
Please seek the advice of a medical professional before making health care decisions.
How helpful was this page?
How can we improve this page?
How can we improve this page?