Crestor Lawsuits
Hundreds of people who said they were injured by the popular cholesterol drug Crestor sued maker AstraZeneca. Those lawsuits have all been dismissed, withdrawn or quietly settled. AstraZeneca agreed to pay $110 million to resolve a Texas whistleblower lawsuit about false and misleading marketing of Crestor and another drug under a settlement announced in August 2018.
After fighting Crestor litigation for years, the pharmaceutical company that makes the cholesterol-lowering drug marked two milestones in 2018.
In a financial report on Feb. 2, 2018, AstraZeneca said the company resolved all product liability claims involving Crestor. As of November 2022, there has been no new activity in this litigation.
Then, in August 2018, the attorney general for Texas announced a $110 million settlement with AstraZeneca over "false and misleading marketing schemes" involving Crestor and another drug, an antipsychotic called Seroquel.
AstraZeneca didn't reveal details about the resolution of Crestor product liability lawsuits, which blamed the drug for causing serious side effects.
Crestor users filed more than 1,200 lawsuits in California state courts. Judges dismissed more than 1,000 of those lawsuits filed by out-of-state plaintiffs.
Suits: Drug Caused Diabetes and Liver Damage
Patients who sued AstraZeneca said Crestor caused diabetes, rhabdomyolysis and liver damage. Rhabdomyolysis is a severe muscle injury that can damage the kidneys.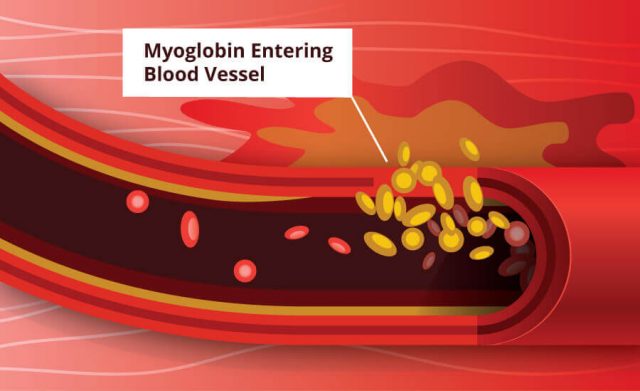 Lawsuits said AstraZeneca failed to warn the public about the risks of taking Crestor. They also accused the company of deceptively and misleadingly promoting the drug. And they alleged AstraZeneca failed to adequately test Crestor.
According to AstraZeneca's financial filings, plaintiffs in a lawsuit in Tel Aviv, Israel, filed motions in 2012 and 2013 to certify that case as a class action. Then the plaintiffs withdrew from the action in 2016, and the case concluded.
FDA Says Crestor Ads Misled Public
In 2004, consumer advocacy group Public Citizen petitioned the U.S. Food and Drug Administration to recall Crestor over safety concerns. That December, AstraZeneca took out full-page newspaper ads defending the drug.
The FDA said the ads minimized the risks of Crestor and contained false or misleading claims that the drug was superior to other options.
The ads targeting consumers compared Crestor to competing cholesterol-lowering drugs called statins. The comparison was based on results from a 2003 STELLAR study that compared four statins. The statins were Crestor, Lipitor, Pravachol and Zocor.
The FDA said the comparison wasn't accurate and the ads were misleading. For instance, the largest doses of Crestor and Lipitor are 40 mg and 80 mg. But the ads compared 40 mg of Crestor to 80 mg of Lipitor.
The FDA asked AstraZeneca to stop running the ads. At the same time, the agency rejected the Public Citizen petition to recall Crestor.
Researchers Tie Crestor Sales to Free Meals
A 2016 study in JAMA Internal Medicine looked at how pharmaceutical companies marketed different drugs to persuade doctors to write more prescriptions for their products. Crestor was one of the four drugs researchers followed.
Researchers looked at 279,669 doctors who received a total of 63,524 payments from drug companies. Doctors who received a free meal were more likely to prescribe the drug being pitched than a competing medicine. As the number of meals or their value increased, so did the doctors' relative prescribing rates.
According to the study, doctors who received a single meal promoting Crestor were more likely to prescribe it over other statins. The study described Crestor as the third costliest drug in Medicare Part D, with $2.2 billion in federal expenditures in a single year. The two higher costing drugs were Nexium and Advair Diskus.
$110 Million Settlement
Four former AstraZeneca employees sued AstraZeneca as whistleblowers in Texas and Delaware. The U.S. government declined to join the cases. But the Texas Attorney General's Office joined the Texas case.
The lawsuits accused AstraZeneca of promoting Crestor for uses that were not approved by the FDA. They accused the company of defrauding Medicaid by certifying that the drug was not in violation of the law.
On Aug. 7, 2018, Texas Attorney General Ken Paxton announced that AstraZeneca agreed to pay $110 million to resolve Crestor and Seroquel allegations.
Paxton's office said AstraZeneca had embarked on a nationwide marketing fraud scheme involving Crestor. The case included allegations that the company deceived Texas Medicaid to expand the use of the statin beyond what the science supported, while downplaying a significant risk of diabetes in certain patients.
AstraZeneca denied the allegations and did not admit to any wrongdoing in the settlement, according to the Philidelphia Inquirer.
A spokesman said in a statement that it was in the best interest of the company to move forward "with our business of discovering and developing important, life-changing medicines – while avoiding the delay, uncertainty, and expense of protracted litigation."
A similar Crestor whistleblower complaint filed in federal court in Delaware was dismissed by the parties on Aug. 10, 2010. A notice of dismissal filed with the court said the case had been settled. Details of that settlement were not disclosed.
Please seek the advice of a medical professional before making health care decisions.
Share This Page:
How can we improve this page?
Thank You for Your Feedback
We appreciate your feedback. One of our content team members will be in touch with you soon.
We appreciate your feedback. One of our content team members will be in touch with you soon.
Who Am I Calling?
Calling this number connects you with a Drugwatch representative. We will direct you to one of our trusted legal partners for a free case review.
Drugwatch's trusted legal partners support the organization's mission to keep people safe from dangerous drugs and medical devices. For more information, visit our partners page.