AstraZeneca
UK-based drug company AstraZeneca focuses on drugs that treat Type 2 diabetes, cancer and respiratory issues. The company's first blockbuster drug was the numbing agent lidocaine, developed in 1948. In 2020, AstraZeneca began developing a COVID-19 vaccine candidate, and it may be ready for use in early 2021.
AstraZeneca is an international biopharmaceutical company that produces and markets medicines used by millions of people around the world. The company's purpose and values include following science and putting patients first.
With more than $24 billion in revenue in 2019 and 70,600 employees, the Cambridge-based drugmaker continues to rank among the largest drug companies in the world. Formed by the merger of two companies, Astra AB and Zeneca Group PLC in 1999, the company had early success with drugs like the pain-numbing agent lidocaine.
Did you know?
AstraZeneca's famous catch phrase is "What science can do."
"We anticipate 2020 to be another year of progress," said AstraZeneca's chairman, Leif Johansson, in the company's 2019 Annual Report.
Over the years, AstraZeneca has had its share of legal trouble, paying more than $1 billion in federal fines and legal settlements for corrupting clinical trials and illegally promoting antipsychotics. It has also had to deal with several lawsuits filed by patients who say the drugmaker's products injured them.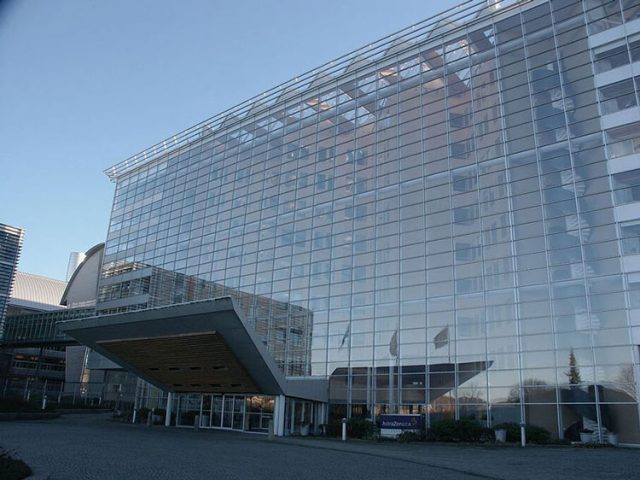 COVID-19 Vaccine
In response to the COVID-19 pandemic, AstraZeneca licensed a vaccine candidate from Oxford University in April 2020 to continue its development. Oxford had been working on the technology for years, according to The New York Times.
The vaccine uses a replication-deficient chimpanzee adenovirus (common cold) to deliver the genetic material of the SARS-CoV-2 protein. This produces a protective immune response to COVID-19, according to the National Institute of Allergy and Infectious Diseases.
Vaccine clinical trials were halted in September when a participant suffered neurological symptoms after receiving the vaccine. After reviewing safety data, the FDA gave the company the go ahead to resume trials in October 2020.
On Nov. 23, 2020, AstraZeneca announced Phase II and III trial results showing that two different dosing regimens produced different efficacy results.
Fact
AstraZeneca's COVID-19 vaccine uses a weakened chimpanzee common cold virus to deliver a SARS-CoV-2 protein into a human recipient and prepare the immune system to fight COVID-19.
The vaccine has an efficacy of 90 percent when given as a half dose, followed by a full dose at least one month apart. The second regimen showed 62 percent efficacy when given as two full doses at least one month apart.
"Excitingly, we've found that one of our dosing regimens may be around 90 percent effective and if this dosing regime is used, more people could be vaccinated with planned vaccine supply," Professor Andrew Pollard, chief investigator of the Oxford Vaccine Trial at Oxford, said in a press release.
The U.S. government awarded the drugmaker $1.2 billion for 300 million doses. As of December 2020, the vaccine — called AZD1222 — is still in Phase III clinical trials. AstraZeneca will likely be able to file for an emergency use authorization in late January 2021, Operation Warp Speed chief adviser Moncef Slaoui told Reuters.
Two other vaccines produced by Pfizer and Moderna are still in active Phase III clinical trials, but the FDA has awarded them emergency use authorizations for use in the U.S. based on safety and efficacy data.
Andrew Pollard, director of the Oxford University Vaccine Group and chief investigator for the AstraZeneca trial, said this vaccine is cheaper and easier to store than Pfizer and Moderna vaccines, according to PBS. It's also easier to store because it remains effective at 36 to 46 degrees Fahrenheit compared to below freezing for the other two vaccines.
Key Therapeutic Areas
The company concentrates its research and development in oncology, cardiovascular and renal metabolism and respiratory diseases. It also produces vaccines.
Key therapeutic areas for AstraZeneca include:
Cardiovascular and metabolic diseases
Oncology
Respiratory
Inflammation and autoimmunity
Infection and vaccines
Neuroscience
Top Performing Drugs
Several of AstraZeneca's drugs brought in more than a billion in global sales for the drugmaker in 2019. Most of the revenue comes from the U.S.
Astra Zeneca's Billion Dollar Drugs in 2019
| Drug | Therapeutic Ares | Annual Revenue 2019 |
| --- | --- | --- |
| Tagrisso | Oncology | $3.2 billion |
| Symbicort | Respiratory | $2.5 billion |
| Brilinta | Diabetes | $1.6 billion |
| Farxiga | Diabetes | $1.5 billion |
| Nexium | Acid Reflux/GERD | $1.48 billion |
| Imfinzi | Oncology | $1.46 billion |
| Pulmicort | Respiratory | $1.46 billion |
| Crestor | Cholesterol | $1.2 billion |
| Lynparza | Oncology | $1.2 billion |
The Early History of AstraZeneca
Astra AB was founded in 1913 in Sodertalje, Sweden as an attempt to help Sweden compete with German and Swiss medicine, but the company was unable to achieve ambitious goals when World War I began. A dyestuffs company called ASF bought Astra in 1918 to compete in the chemical industry, but the company struggled to turn a profit for the next decade.
Astra finally became profitable in 1929, eventually increasing sales 100-fold by 1957. The company took its first step into independent research in the 1930s by developing drugs like Hepaforte — a treatment for a disease that prevents the body from absorbing enough Vitamin B-12. The company purchased rivals Tika Pharmaceuticals and Paul G. Nordstrom's factories in 1942 to become the dominant drug company in Sweden.
In 1948, Astra developed the blockbuster numbing agent Xylocaine (lidocaine), giving it a worldwide presence for the first time. The U.S. Food and Drug Administration approved it three years later, and the U.S. became its largest market. The success of the drug allowed Astra to invest more money into research.
Fact
AstraZeneca developed the first selective serotonin reuptake inhibitor (SSRI) called Zelmid (zimelidine), and began selling it 1982. But the drug produced a rare side effect that could damage the nervous system, and it was withdrawn from the market in 1984.
Expansion of Astra
The company expanded worldwide, forming subsidiaries in Europe, the U.S., South America and Australia by the 1970s. Astra began focusing solely on pharmaceuticals, selling off all of its other assets by the 80s. When it launched treatments for ulcers in 1988, Astra became one of the fastest-growing companies in the world.
During the 1990s, Astra more than doubled its number of employees. Knowing its patents for ulcer drugs would expire in the early 2000s, it invested millions of dollars into research and developed six drugs that launched in 1997.
Merge with Zeneca Group PLC
Though its roots trace back to the 1920s, Zeneca was a relatively young company when it merged with Astra in 1998. Zeneca was a product of a 1993 demerger of Imperial Chemical Industries (ICI), headquartered in London.
Fact
Zeneca bought Astra for $35 billion in December 1998, forming the new company AstraZeneca.
ICI began making pharmaceuticals in the 1940s and 50s, but separated its businesses in 1993. Zeneca formed from the demerger and rode on the successes of drugs developed during its time with ICI. With patents due to expire in the early 2000s and few products in development, Zeneca saw a merger with Astra as a wise, strategic move.
In December 1998, Zeneca bought Astra for $35 billion. The new company, AstraZeneca, was the fourth-largest in the world, with a value of $67 billion, when the merger completed in 1999. Each company brought blockbuster drugs with it. Astra brought Prilosec, a drug to treat acid reflux and heartburn, and Zeneca brought Nolvadex (tamoxifen) to treat breast cancer.
AstraZeneca's Drug Side Effect Litigation
From improper marketing to claims of defective drugs, the company has faced several lawsuits linked to its products over the years.
Seroquel Settlements and Fines
AstraZeneca received criticism for its involvement in scandals for its blockbuster antipsychotics, Seroquel and Seroquel XR. From claims that the drug caused diabetes to improper drug marketing, AstraZeneca faced several lawsuits and paid more than a billion in fines.
Settlements and fines included:
In 2010, AstraZeneca paid a $520 million fine brought by the U.S. Department of Justice for promoting Seroquel for unapproved uses.
In 2011, the company paid $647 million to settle 28,461 lawsuits that claimed the drugmaker failed to warn the public that Seroquel could cause diabetes.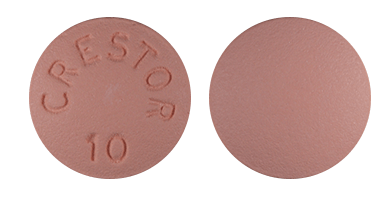 The cholesterol drug Crestor (rosuvastatin) is used to prevent or treat heart disease, heart attacks and strokes.
People who say they were harmed by Crestor took AstraZeneca to court, claiming in lawsuits the drug contained dangerous defects. A consumer advocacy group also called for the recall of Crestor from the U.S. market but no recall was ordered.
Onglyza & Kombiglyze XR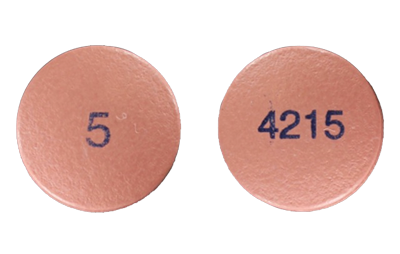 The FDA approved Onglyza (saxagliptin) in 2009 to treat Type 2 diabetes. AstraZeneca and partner Bristol-Myers Squibb made hundreds of millions of dollars annually from Onglyza, but a study reported Onglyza increased the risk of hospitalizations due to heart failure.
The FDA warned of the increased risk in April 2015. Following the warning, people filed several lawsuits claiming that Onglyza caused their heart failure.
Farxiga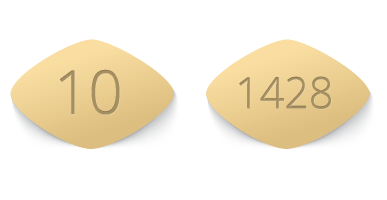 The FDA rejected Bristol-Myers and AstraZeneca's once-daily Farxiga (dapagliflozin) before approving it in 2014. The FDA had originally denied it because data in studies showed a possible risk of bladder cancer.
After the FDA released several warnings linking the drug to serious side effects, lawsuits claimed the drug can cause ketoacidosis, kidney problems, UTIs and other side effects.
Please seek the advice of a medical professional before making health care decisions.
Share This Page:
How can we improve this page?
Thank You for Your Feedback
We appreciate your feedback. One of our content team members will be in touch with you soon.
We appreciate your feedback. One of our content team members will be in touch with you soon.
Who Am I Calling?
Calling this number connects you with a Drugwatch representative. We will direct you to one of our trusted legal partners for a free case review.
Drugwatch's trusted legal partners support the organization's mission to keep people safe from dangerous drugs and medical devices. For more information, visit our partners page.