AstraZeneca and Bristol-Myers Squibb's Farxiga (dapagliflozin) is an oral Type 2 diabetes medication that belongs to a class called sodium-glucose cotransporter 2 (SGLT2) inhibitors. It was the second drug approved in this class. Originally approved in 2014, Farxiga controls blood sugar by preventing the kidneys from reabsorbing sugar and releasing it into the blood. The excess sugar then leaves the body through the urine. Also in 2014, the U.S. Food & Drug Administration approved Xigduo XR, an extended release formula that combines dapagliflozin and metformin.
Each year, more people receive prescriptions for Farxiga. In 2016 alone, AstraZeneca reported $835 million in revenue from the drug. While Farxiga is effective at controlling blood-sugar levels, studies also link it to a number of serious side effects. The FDA released several safety communications warning patients and doctors that Farxiga and other SGLT2 inhibitors may lead to potentially fatal conditions.
Farxiga's Side Effects
While the most common side effect found in studies is female yeast infections, FDA warnings and recent studies link Farxiga to side effects that can be fatal. According to FDA reports, several patients required hospitalization.
Clinical trial data came from 2,338 study participants who took Farxiga 5 mg and 10 mg for an average of 21 weeks. The average age was 55. Half of the participants were male and about 81 percent were white. Participants had Type 2 diabetes for an average of 6 years at the time of the clinical trial.
Common Side Effects:
Yeast infections
Colds
Back pain
Increased urination
Nausea
Flu

Increased cholesterol
Constipation
Discomfort urinating
Drop in blood pressure
Dehydration

Serious Side Effects:

Low blood pressure
Kidney imparement
Hypersensitivity reactions

Low blood sugar
Bladder cancer
Diabetic ketoacidosis
FDA Warnings and Studies
Since the FDA approved Farxiga in 2014, it released a number of safety communications linking the drug to serious side effects. Studies in clinical trials found a possible increase in the risk of bladder cancer.
In addition, Xigduo XR has a black box warning for lactic acidosis — a known risk of metformin. Lactic acidosis can lead to hypothermia, low blood pressure and death.
Bladder Cancer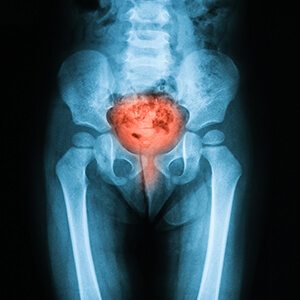 Bladder cancer was reported during Farxiga clinical trials
During clinical trials, an increased number of patients suffered bladder cancers. As a result, the FDA does not recommend Farxiga for people with active bladder cancer. People with a history of bladder cancer should talk to their doctor. The FDA previously rejected Farxiga's approval based on bladder and breast-cancer concerns.
In clinical trials, researchers discovered 10 out of 6,045 people who took Farxiga had new cases of bladder cancer, compared to one case in a patient who took a placebo. According to AstraZeneca's medication insert, "There were too few cases to determine whether the emergence of these events is related to Farxiga."
Farxiga and Xigduo XR are the only drugs in the SGLT2 class linked to bladder cancer.
Diabetic Ketoacidosis
In May 2015, the FDA warned that Farxiga and other SGLT2 inhibitors may lead to diabetic ketoacidosis (DKA). DKA is a condition that occurs when the body breaks down fat for energy. The breakdown of fat produces waste products called ketones. Ketones become toxic when they build up in the blood.
Kidney Injury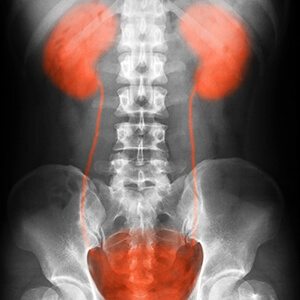 Kidney injury warnings were strengthened in 2016
In June 2016, the FDA strengthened the acute kidney injury (AKI) warning for Farxiga and Xigduo XR. According to the FDA, more than 100 people reported suffering kidney injuries after taking Farxiga or Invokana between March 2013 and October 2015. These cases are the only ones reported to the FDA Adverse Event Reporting System, and there may be more unreported cases. About 50 percent of the cases occurred within one month of starting the drug.
Weak kidneys can also increase the risk of other Farxiga side effects.
Urinary Tract Infections (UTIs), Urosepsis and Pyelonephritis
From March 2013 to October 2014, the FDA identified nearly 20 cases of life-threatening blood infections that required hospitalization. In December 2015, the FDA warned that Farxiga can increase the risk of UTIs turning into blood and kidney infections. These conditions can be life threatening.
Farxiga Use in Pregnant Women
Farxiga has not been tested adequately in pregnant women. In animal studies, researchers found Farxiga affects kidney development in fetuses. Birth defects in rats occurred at doses 1,441 times the maximum clinical dose. These included malformations of ribs, vertebra, skeletons and blood vessels. Studies also showed Farxiga is excreted in rat milk and juvenile rats exposed to the drug risked problems with kidney development.
"Since human kidney maturation occurs in utero and during the first 2 years of life when lactational exposure may occur, there may be risk to the developing human kidney," according to safety information. Nursing mothers should ask their doctors whether to discontinue use of Farxiga.
Farxiga Dosages and Recommendations
Farxiga comes in two strengths: 5 mg and 10 mg. The recommended starting dose is 5 mg taken once daily in the morning with or without food. For patients who need additional glycemic control, doctors may increase the dose to 10 mg.
Patients should get their kidneys tested before starting Farxiga or Xigduo XR. These medications are not recommended in patients with major kidney impairment, according to the medication insert. While taking Farxiga, doctors should continue to monitor kidney function.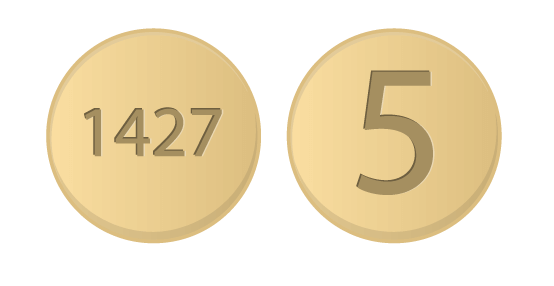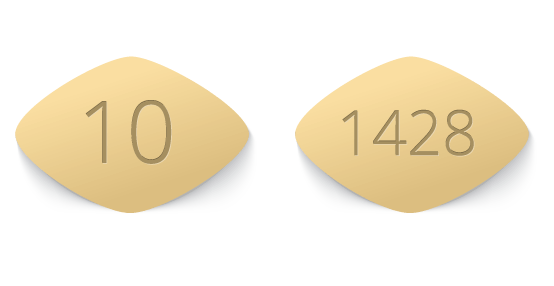 Farxiga comes in two sizes: 5mg and 10mg
Drug Interactions
Patients should always ask their doctor before taking medications with Farxiga. When taken with insulin and insulin secretagogues, Farxiga can increase the risk of hypoglycemia (low blood sugar). Patients should not use urine glucose tests when taking Farxiga because the increased glucose in urine may lead to a false positive.
Using Xigduo XR with carbonic anhydrase inhibitors (topiramate, zonisamide, acetazolamide or dichlorphenamide), ranolazine, vandetanib, dolutegravir and cimetidine may increase the risk of lactic acidosis.
The medication insert does not recommend taking Xigduo XR with alcohol. It can increase the risk of lactic acidosis.
FDA-Required Post-Marketing Studies
Scientists evaluated Farxiga's safety and efficacy in 16 clinical trials with about 9,400 people with Type 2 diabetes. Trials showed an improvement in hemoglobin A1c  (HbA1c) — an indication of blood sugar control. But the FDA flagged some outcomes that might pose potential risks to patients and require more data. After the agency approved the drug, it ordered AstraZeneca to conduct post-marketing studies to determine more safety points and efficacy outcomes.
The FDA is requiring post-marketing studies, including:
An assessment of bladder-cancer risk
A cardiovascular outcomes trial to check heart safety in patients with risks
Animal studies for bladder tumor growth
Program to monitor liver abnormalities and pregnancy outcomes
Two clinical studies for Farxiga use in pediatric patients
One trial called DECLARE is already underway. This trial will collect data to determine if Farxiga presents an increased risk in cardiovascular or liver problems. This trial will follow more than 17,000 people for four to five years.
Other Farxiga Clinical Trials
Researchers studied Farxiga as a stand-alone therapy and in combination with other drugs to treat Type 2 diabetes. Some of the drugs studied in combination include metformin, Actos (pioglitazone), glimepiride, Januvia (sitagliptin) and insulin.
In a study, 840 patients with inadequately controlled diabetes received Farxiga or a placebo. After 24 weeks, people who took the 10 mg dose achieved the best results. About 50 percent achieved HbA1c levels of less than 7 percent, which is the recommended target point for adults with diabetes. About 44 percent of patients who took a 5 mg dose achieved the same results.
Is Farxiga One of the Worst Drugs of 2014?
The National Research Center for Women & Families, a patient advocacy nonprofit, called Farxiga "one of the FDAs worst decisions of 2014." According to the organization's president, Diana Zuckerman, the drug doesn't noticeably improve health and comes with serious risks such as breast and bladder cancer.
Then, having discussed Farxiga's perceived shortcomings and other warnings, Zuckerman wrote in the Huffington Post blog,  "But the more frightening news is that patients taking Farxiga in studies done for the FDA were more than five times more likely to contract bladder cancer than the patients who took an older diabetes drug."
Zuckerman also points out that the majority of participants in clinical trials were white, but African Americans are more likely to have diabetes so there should be more studies on how they are affected.

Please seek the advice of a medical professional before making health care decisions.
Author
Michelle Y. Llamas is a senior content writer. She is also the host of Drugwatch Podcast where she interviews medical experts as well as patients affected by drugs and medical devices. She has written medical and legal content for several years — including an article in The Journal of Palliative Medicine and an academic book review for Nova Science Publishers. With Drugwatch, she has developed relationships with legal and medical professionals as well as with several patients and support groups. Prior to writing for Drugwatch, she spent several years as a legal assistant for a personal injury law firm in Orlando. She obtained her English – Technical Communication degree from the University of Central Florida. She is a committee member with the American Medical Writers Association.
---
Did you experience ketoacidosis after taking Farxiga?