CBT for ADHD
One type of behavioral therapy used to treat ADHD is cognitive behavioral therapy. CBT helps patients reframe negative thought patterns. Some research has found that CBT for ADHD may help reduce symptoms and improve focus and function.
Is CBT for ADHD Effective?
Adults with attention-deficit/hyperactivity disorder, especially ADHD that was undiagnosed in childhood, often have problems with executive functioning skills. It leads to frustrating setbacks at work, in social interactions and in day-to-day life. These ongoing frustrations can lead to low self-esteem and negative thoughts, such as overgeneralizing and all-or-nothing thinking.
Most research shows that courses of cognitive behavioral therapy, or CBT, can improve ADHD symptoms and make beneficial changes to the brain, though researchers stress the need for more data from studies. With effective CBT, people typically are better able to manage organizational challenges and negativity.
How Is Cognitive Behavioral Therapy Used to Treat ADHD?
Cognitive behavioral therapists can tailor ADHD mental health therapy to a person's individual needs. Your therapist, or your child's therapist in the case of children's ADHD, will set realistic, specific and achievable goals.
CBT focuses on changing unhelpful patterns of behavior. It aims to help people develop better coping mechanisms to change their behavior patterns. Sessions may increase in complexity to help people expand their cognitive abilities.
Techniques of CBT include:
Behavioral Activation: Treating ADHD symptoms such as inattention and time management and implementing new behaviors to influence emotional state.
Cognitive Restructuring: Helping people challenge negative self-talk and reframe it into more positive thoughts.
Identifying Cognitive Distortions: Learning to identify false or negative ways of thinking and reevaluating them.
Successive Approximation: Helping with task completion, using small goals and working up to larger goals.
Thought Records: Identifying negative automatic thoughts, associations between events and beliefs and understanding why they happen.
The strategies in these techniques help people with ADHD face their fears, calm their mind and body and prepare for future personal challenges. Therapists who practice cognitive behavioral therapy emphasize the need to build better coping skills and the necessity of homework to help their patients learn and practice techniques that make life easier.
Advertisement
Real Therapy, Done Online
BetterHelp offers flexible scheduling so you can make time for therapy in between meetings, classes, child care, and more. Get 20% off your first month.
Get Started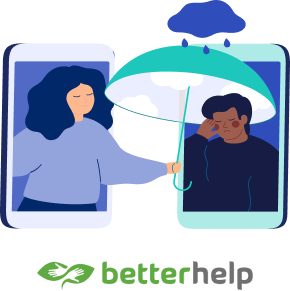 CBT for ADHD in Adults
Research findings about the success of CBT as an ADHD therapy for adults vary based on the circumstances of each study. However, overall results are promising. The most extensive review and meta-analyses show symptom improvements. Another broad review of controlled trials revealed most studies found that CBT treatment improves symptoms of ADHD.
One study of college students with ADHD found that symptom severity and educational and executive functions improved. Symptoms remained stabilized for up to seven months after treatment concluded.
People with ADHD often experience insomnia. One study found that CBT is a promising treatment for sleep disturbances.
CBT for ADHD in Children
Evidence for treating ADHD in children and adolescents with CBT is complicated. Some studies looked at combination treatment — with both medication and CBT — making it challenging to identify the role of CBT with certainty.
One comprehensive review observed CBT with support and participation from parents and teachers can help ensure effective therapy. Unlike individualized, targeted CBT with parent involvement, group CBT in adolescents seemed to be less effective in another study.
Children with ADHD are often also diagnosed with anxiety disorders. Anxiety with ADHD is reported at a rate between 25% to 50% in children and adolescents. Research has found that family therapy is particularly beneficial for anxiety when parents also incorporate aspects of CBT at home.
CBT vs. ADHD Medication
Researchers have tried to determine if CBT combined with medications such as Ritalin or Adderall is better than CBT alone in treating symptoms of ADHD. One study found that combining CBT and medication showed more improvements than CBT alone. Although many studies support the effectiveness of CBT for adults with ADHD – with or without medication – some studies fail to show a significant effect.
Physicians don't recommend ADHD medication for people with substance abuse disorders. One study shows that, when integrated with substance abuse therapy, CBT results in a significant reduction in ADHD symptoms.
Most experts note a lack of compelling evidence to suggest that CBT can replace ADHD medications. There is evidence, however, that a combination of drug therapy and CBT is more effective at controlling ADHD symptoms than medications alone because CBT teaches skills required to cope with symptoms.
How to Find a Cognitive Behavioral Therapist
If you think you or your child may have ADHD, talk to your doctor or pediatrician about a referral to a professional who can make an ADHD diagnosis. Your insurance company's list of in-network providers is a good place to start.
State or national psychological organizations are another potential source of providers. Look for available resources such as patient reviews and areas of specialization.
Contact a therapist who specializes in ADHD and CBT treatment. Ask about costs and how long treatment may last. There may be several options for treatment, including online sessions or group therapy.
Advertisement
Professional Therapy, Done Online
A licensed therapist with BetterHelp can provide professional support and guidance, on your schedule. Sign up and get matched in as little as 48 hours.
Get Started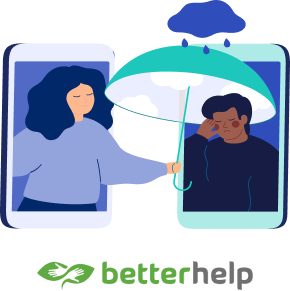 Please seek the advice of a medical professional before making health care decisions.
Share This Page:
How can we improve this page?
Thank You for Your Feedback
We appreciate your feedback. One of our content team members will be in touch with you soon.
We appreciate your feedback. One of our content team members will be in touch with you soon.
Who Am I Calling?
Calling this number connects you with a Drugwatch representative. We will direct you to one of our trusted legal partners for a free case review.
Drugwatch's trusted legal partners support the organization's mission to keep people safe from dangerous drugs and medical devices. For more information, visit our partners page.