ADHD Medication
ADHD medication controls the symptoms of attention-deficit/hyperactivity disorder, which may include lack of focus and acting on impulse. ADHD drugs may also improve cognitive functioning and development.
What Are ADHD Medications?
ADHD medications treat hyperactivity and impulsivity in adults and children to help them focus, learn and work more efficiently. The medication combination varies, depending on a person's age and symptoms. For children, body weight is a consideration for proper dosing.
The three types of ADHD medication for children and adults include:
Antidepressants: If ADHD co-occurs with a mental disorder such as anxiety or depression, treatment may include antidepressants.
Nonstimulants: A doctor may prescribe a nonstimulant for ADHD if stimulants are ineffective or cause serious side effects.
Stimulants: These medications increase dopamine and norepinephrine levels in the brain, boosting cognitive and focusing ability.
Finding the correct dosage is essential, as is determining the proper combination of drugs. Dosage amounts span a broad range, so having a physician monitor usage is necessary to effectively and safely use ADHD medication.
Stimulants to Treat ADHD
Stimulants are the most common ADHD medication for people across all age brackets. Up to 80% of children who receive stimulant treatment for ADHD show significant improvements.
Although these drugs don't cure ADHD, they can improve relaxation, concentration and function at school, work or home.
Some of the most common ADHD stimulant medications include:
Dextroamphetamine: Known by the brand name Dexedrine, this drug stimulates the central nervous system.
Lisdexamfetamine: This central nervous system stimulant can help those with ADHD stay focused. It's sold under the brand name Vyvanse, among others.
Methylphenidate: Also a central nervous system stimulant, methylphenidate increases certain chemicals in the brain to help improve focus and reduce impulsive tendencies. Brand names include Ritalin, Concerta and Methylin.
Physicians may prescribe a combination of stimulants to alleviate ADHD symptoms. Options may include Adderall, a drug that contains both dextroamphetamine and amphetamine.
Combining these ADHD treatments can enhance your ability to control your actions and to focus.
Using Stimulants With Behavior Therapy
Children with attention disorders may need more than ADHD medication to control disruptive behavior. Including behavioral therapy in their ADHD treatment can help children reduce those impulses at home and at school.
The Centers for Disease Control and Prevention recommends behavior management training for the parents of children with ADHD as well, so they understand how to respond to behaviors and improve family dynamics.
Who Should Avoid Stimulants?
Your doctor may not recommend certain stimulants based on underlying health conditions.
Safety factors to consider include a history of drug allergies, heart conditions, recent use of a monoamine oxidase inhibitor (MAOI) like isocarboxazid (Marplan) or a history of Tourette syndrome.
Advertisement
Real Therapy, Done Online
BetterHelp offers flexible scheduling so you can make time for therapy in between meetings, classes, child care, and more. Get 20% off your first month.
Get Started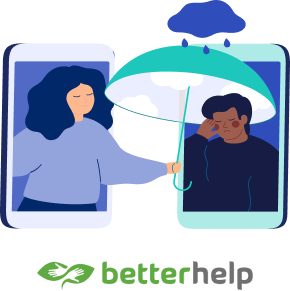 Nonstimulants to Treat ADHD
Unlike stimulants, nonstimulant ADHD medication doesn't stimulate the central nervous system or boost dopamine levels. Instead, it makes more neurotransmitters available in the brain, increasing impulse control and concentration.
Nonstimulants are an option for ADHD patients who experience severe side effects or don't improve with stimulants. The U.S. Food and Drug Administration has approved Strattera (atomozatine), Kapvay (clonidine) and Intuniv (guanfacine) for use in children.
Children diagnosed with ADHD who exhibit aggressive behavior might benefit from off-label antipsychotic treatment using drugs such as risperidone (Risperdal) or olanzapine (Zyprexa). Adults may also be prescribed these drugs.
Discuss the best options with your doctor. Take into account potential ADHD medication side effects, even with nonstimulants.
Taking antipsychotics can cause significant issues with weight gain and drowsiness, sometimes with little treatment benefits. Similarly, some people experience toxicity and breathing issues after taking ADHD drugs such as clonidine.
Who Should Avoid Nonstimulants?
You shouldn't use nonstimulant ADHD medications such as atomoxetine if you have a serious heart disorder. Additionally, your doctor may stop treatment immediately if you experience an allergic reaction to clonidine.
The nonstimulant Qelbree (viloxazine) is unsafe to use if you've recently taken MAOI antidepressants. Also, potentially harmful drug interactions can occur if you're on medications such as theophylline, ramelteon and alosetron.
Antidepressants as ADHD Medication
The FDA has only approved one antidepressant, Qelbree, as an ADHD medication for children. Your doctor may prescribe similar drugs off-label if you have significant problems with stimulants, such as severe side effects or lack of progress with treatment.
Taken alone or with a stimulant, antidepressants can ease symptoms in individuals with ADHD and depression or other co-occurring mental illnesses such as mood disorders or anxiety.
Commonly prescribed antidepressants for attention deficit include:
Norpramin: This drug is an FDA-approved tricyclic antidepressant for the treatment of major depressive disorders.
Nortriptyline: Known by the brand names Aventyl and Pamelor, this drug may be used off-label to treat ADHD, panic disorders and post-herpetic neuralgia.
Qelbree: Like Strattera, Qelbree received FDA approval as a nonstimulant ADHD medication. It's approved for adults and children ages 6 to 17.
Tofranil: Although Tofranil (imipramine) is approved for the treatment of depression, doctors may prescribe it off-label to treat ADHD symptoms and eating or panic disorders.
Wellbutrin: The FDA has approved Wellbutrin (bupropion) for seasonal affective disorder. Off-label uses include treating ADHD and mood disorders.
Nonstimulant antidepressants can improve focus and reduce hyperactivity in those with ADHD. Additionally, these drugs are less prone to abuse. Studies show that drugs like Qelbree have a lower risk of drug dependence than stimulants.
These drugs also come with risks, such as suicidal thoughts and tendencies. Those with a history of heart problems or allergies should inform their doctor of these pre-existing conditions.
ADHD Medication Dosing Information
You can usually take ADHD medications with or without food. The drug may come as chewables, tablets, capsules or suspension powers. Take it at the same time every day in the exact dosage and manner your doctor prescribed.
Treatment duration can vary from weeks to years, with the dosage decreasing over time. Children usually take smaller doses than adults, based on weight.
Side Effects of ADHD Medication
Whether you're taking a stimulant, nonstimulant or antidepressant, let your doctor know if you experience any ADHD medication side effects.
Common concerns with these drugs include:
Drowsiness
Fatigue
Headache
Low sex drive
Mood swings
Nausea/vomiting
Reduced appetite
Weight issues, especially in children
ADHD medication can cause some rare but serious side effects. Seek immediate medical attention if these drug-related complications occur:
Breathing problems
Heart issues, such as high blood pressure and increased heart rate
Manic episodes (from antidepressants)
Suicidal thoughts (fewer than 1% of Qelbree users in a study experienced this)
Uncontrollable, repeated muscle/body movements with stimulants
Before beginning ADHD treatment, tell your doctor or pharmacist if you're using any of the following:
Antidepressants
Blood thinners such as warfarin
High blood pressure drugs
Other ADHD drugs
Seizure drugs such as phenobarbital
As with all drugs, ADHD medication can interact with other medicines, inhibiting treatment or endangering the patient.
ADHD Medication Withdrawal
Don't stop taking ADHD medication unless your doctor advises you to do so. Abrupt discontinuation of treatment may worsen your condition and trigger serious withdrawal symptoms.
One recent case report documented a young patient who experienced withdrawal effects within 72 hours of halting clonidine use. The symptoms, which lasted three days, included vomiting, a faster heart rate and agitation.
Alternatives to ADHD Medication
People with attention deficit disorder may benefit from various complementary therapies. Recommended options include eating a consistently healthy diet, getting plenty of exercise, keeping a regular sleep schedule and practicing meditation or guided breathing.
Your physician may suggest alternative treatments along with, rather than in place of, ADHD medication to support better symptom management.
Advertisement
Professional Therapy, Done Online
A licensed therapist with BetterHelp can provide professional support and guidance, on your schedule. Sign up and get matched in as little as 48 hours.
Get Started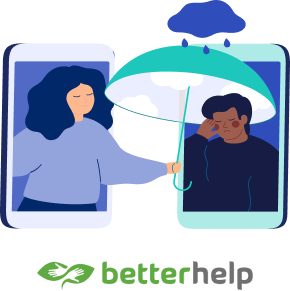 Please seek the advice of a medical professional before making health care decisions.
Share This Page:
How can we improve this page?
Thank You for Your Feedback
We appreciate your feedback. One of our content team members will be in touch with you soon.
We appreciate your feedback. One of our content team members will be in touch with you soon.
Who Am I Calling?
Calling this number connects you with a Drugwatch representative. We will direct you to one of our trusted legal partners for a free case review.
Drugwatch's trusted legal partners support the organization's mission to keep people safe from dangerous drugs and medical devices. For more information, visit our partners page.