ADHD Symptoms
Symptoms of attention-deficit/hyperactivity disorder (ADHD) include inattention, impulsivity and the inability to control behavior. These symptoms can affect a person's life at home, school, work and in social situations.
Common Child and Teen ADHD Symptoms
The three primary symptoms of attention-deficit/hyperactivity disorder, or ADHD, in children and teens are hyperactivity, inattention and impulsivity. Hyperactivity typically manifests in children as excessive movement, restlessness and an inability to sit still for an appropriate amount of time. Impulsivity can affect decision-making, such as making quick actions without thinking about the consequences.
Although there can be age differences among those with ADHD, every patient is different and can present any of these symptoms. The severity of symptoms may change as children grow. For example, a child with severe impulsivity may learn to control their impulses as they mature.
Symptoms of inattention include finding it difficult to listen to a teacher at school, being easily distracted, having trouble following instructions, struggling to finish tasks or making careless mistakes. These children may also have trouble staying organized.
9 Common Symptoms of ADHD in Children and Teens
Easily distracted
Difficulty paying attention to details
Difficulty following instructions or completing tasks
Frequently losing things or being disorganized
Making careless mistakes
Struggling to sustain focus on a task
Struggling to listen when spoken to directly
Acting on impulse or making a decision without thinking about the consequences
Excessive movement or restlessness, or the inability to sit still for any amount of time
Talking excessively or interrupting others
Children and teenagers with hyperactivity often fidget constantly and talk excessively, and may experience ADHD anxiety. They may also have problems engaging in activities that require sustained focus, such as reading, finishing homework or completing puzzles.
Common Adult ADHD Symptoms
Common symptoms of ADHD in adults include problems with time management and organization, in addition to impulsive decision-making and difficulty in completing tasks. While ADHD affects children at school, adults with ADHD may have difficulty at work and with relationships. ADHD is often more difficult to diagnose in adults than in children because doctors may mistake its symptoms for those of other mental health issues.
Problems arising from ADHD may be a source of anxiety in some patients. Adults with ADHD will need to learn how to manage symptoms with medication, cognitive therapy or a combination of the two.
Diagnosing ADHD
Doctors diagnose ADHD by comparing a person's symptoms to those listed in the guidelines categorized by the American Psychiatric Association's Diagnostic and Statistical Manual of Mental Disorders, Fifth Edition, which is commonly referred to as the DSM-5.
Doctors will evaluate your symptoms and how long you have had them to determine whether you meet the criteria. This involves asking questions about symptoms, reviewing medical and psychiatric history, and discussing what difficulties occur day to day. According to DSM-5, six or more symptoms of inattention and six or more symptoms of hyperactivity and impulsivity must be present for an ADHD diagnosis.
They also use psychological tests – cognitive and personality exams, among others – to assess thinking and problem-solving skills, personality traits and behaviors. They may also observe your behavior in various settings, such as at home, work and in social situations, and note your symptoms.
Are you inattentive, impulsive or hyperactive? Do you constantly interrupt people, or make decisions without thinking of the consequences? Do you find it difficult to finish projects at work or around the house?
If you experience these symptoms to the degree that they cause issues for you, seek help from a medical professional and inquire about the possibility of an ADHD diagnosis.
Advertisement
Professional Therapy, Done Online
A licensed therapist with BetterHelp can provide professional support and guidance, on your schedule. Sign up and get matched in as little as 48 hours.
Get Started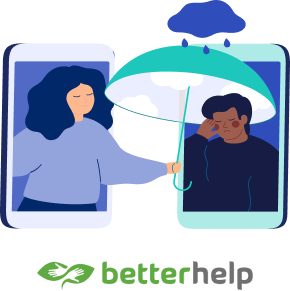 Please seek the advice of a medical professional before making health care decisions.
Share This Page:
How can we improve this page?
Thank You for Your Feedback
We appreciate your feedback. One of our content team members will be in touch with you soon.
We appreciate your feedback. One of our content team members will be in touch with you soon.
Who Am I Calling?
Calling this number connects you with a Drugwatch representative. We will direct you to one of our trusted legal partners for a free case review.
Drugwatch's trusted legal partners support the organization's mission to keep people safe from dangerous drugs and medical devices. For more information, visit our partners page.