Alternatives to Antidepressants
After diagnosing someone with depression, medical professionals can recommend alternative treatments to antidepressants. Options include talk therapy, support groups, lifestyle changes and natural alternatives like supplements.
What Are Some Alternatives to Antidepressants?
Physicians may recommend alternatives to antidepressants, such as talk therapy such as cognitive behavioral therapy, for those diagnosed with depression. Peer support groups are another form of talk therapy. Sometimes doctors recommend these therapies in combination with first-line medications such as the serotonin inhibitors SSRIs and SNRIs.
Other natural alternatives to antidepressants include ecotherapy, mindfulness and lifestyle changes such as yoga, increased exercise and a healthier diet.
Doctors may avoid prescribing antidepressant medications because of concerns about their side effects or a patient's individual medical history. Other reasons include age, liver disorders, pregnancy or a contraindication with other drugs, particularly monoamine oxidase inhibitors, which are contraindicated with SNRI medications.
Talk Therapies
Talk therapy is one of the most common alternatives to taking antidepressant medication for depression. During one-on-one or group sessions, therapists invite people to verbalize their fears, frustrations, anger, resentments and other emotions as a healthy release.
Specific behavioral issues may respond to one type of talk therapy better than another. Sometimes patients must try more than one form of talk therapy for depression to discover what works best.
Types of Talk Therapy for Depression
Dialectical behavior therapy
Exposure therapy
Eye movement desensitization and reprocessing therapy
Interpersonal therapy
Interpersonal psychotherapy
Mentalization-based therapy
Psychodynamic therapy
Talk therapy, also known as psychotherapy, can treat a wide range of emotional issues, from depression to anxiety to more specific disorders such as bipolar disorder, eating disorders, post-traumatic stress syndrome, schizophrenia and more. Many have a goal of helping someone heal from traumas, fears and phobias or helping them curb negative behaviors. Therapists often conduct sessions one-on-one, although some are group oriented.
Advertisement
Real Therapy, Done Online
BetterHelp offers flexible scheduling so you can make time for therapy in between meetings, classes, child care, and more. Get 20% off your first month.
Get Started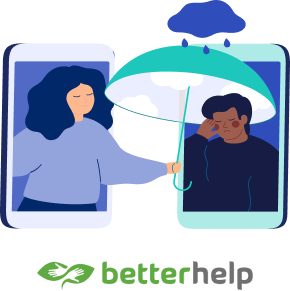 Support Groups
Support groups are generally nonprofessional, peer-based gatherings that allow people to share opinions, thoughts and reactions to similar life backgrounds and experiences. They're often used for recovery from various addictions: alcohol, drugs, food, gambling, codependency, sex and more.
The success of some programs — Alcoholics Anonymous and Gamblers Anonymous, for example — helped create a more modern vision of support groups on social media. For example, Facebook hosts a large online support group for hospice caregivers of cancer patients. Research shows a higher-than-average level of self-reported depression among these caregivers.
Natural Alternatives
Many natural alternatives to antidepressants involve self-care. They include everything from diet to natural supplements to mindfulness practices, which may reduce symptoms associated with depression. Many have little scientific data documenting their direct effectiveness, and medical professionals advise people using them to do so in combination with other well-researched therapies.
Diet: Nutritional psychiatry is the practice of using food as medicine to improve mental health. It includes eating leafy greens, healthy fats, low-sugar carbohydrates and low-sugar foods.
Exercise: Studies show that regular exercise helps manage symptoms of depression.
Mindfulness: Preliminary studies suggest practices such as meditation may ease depression symptoms.
Natural Supplements: The U.S. Food and Drug Administration hasn't approved St John's wort, cannabidiol or CBD supplements to treat depression. Two systematic reviews and meta-analyses on cannabinoids, for example, didn't find evidence to support claims of benefits for depression. In fact, there is some evidence that cannabinoid use may exacerbate depression.
Sleep: People with sleep disorders such as sleep apnea have higher risks of a variety of health issues, including depression. More sleep may ease depression symptoms.
Many medical experts advocate for the FDA to gain more approval power for over-the-counter supplements, but today none require FDA approval. Consumers should proceed cautiously before taking any natural supplements. It's possible that supplements can counteract FDA-approved medications.
Lifestyle Changes
Besides dietary changes, people with depression can implement two changes that affect their emotional well-being: watching their intake of caffeine and limiting their use of alcohol. Research links both substances to depression, but in opposite ways.
Alcohol consumption contributes directly to a higher mortality rate. One 2022 study in four European countries suggested that alcohol-related deaths may be among the most significant reasons for shorter lives among people who have depression, especially men. Alcohol is linked to chronic diseases such as liver and heart disease, as well as increased accident rates. There are a multitude of studies on the negative overall health effects of drinking alcohol.
Low levels of caffeine, which is predominantly consumed from energy drinks, coffees and teas, can help ease depressive symptoms, although high levels appear to have less of an effect. Because of the prevalence of alcohol and caffeine in today's culture, scientists advocate for more research of both substances as they relate to depression and life expectancy.
Are Alternatives to Antidepressants Effective?
The effectiveness of alternatives to antidepressants is an area of continuous study, debate and curiosity. Because most nondrug options don't require a prescription, they're often cheaper and easier to acquire than antidepressants. But how well they treat depression is an open question, and contraindications are a concern.
Interpersonal psychotherapy is one of the most effective nonmedication ways of treating depression. But while IPT reduces symptoms, its ability to help with everyday functioning is unclear. The treatment has not been a focus of deep research related to everyday living.
Exercise also brings mental health benefits, and can be used as a structured add-on therapy for adolescents with depression. A recently published meta-analysis of 41 studies concluded that exercise should be prescribed to treat depression and symptoms of depression.
If you have a heart condition or other medical condition, speak to your doctor first before starting any exercise regimen. If you take any prescribed medications, discuss possible interactions with your doctor or pharmacist before taking a natural supplement for your depression.
Who Can I Talk to About Alternatives to Antidepressants?
If you encounter any emergency issues related to your depression or any alternative treatment you may be taking, call your primary care physician or your mental health therapist. Many therapists have a 24-hour phone service for emergencies.
The Substance Abuse and Mental Health Services Administration also provides a free and confidential 24-hour hotline for treatment referrals and information. You can learn about various treatments and resourcesat 1-800-662-HELP (4357).
Through FindTreatment.gov, you have access to a nationwide suicide and crisis lifeline. Call or text 988. You'll be connected to a trained specialist and all services are confidential.
Advertisement
Professional Therapy, Done Online
A licensed therapist with BetterHelp can provide professional support and guidance, on your schedule. Sign up and get matched in as little as 48 hours.
Get Started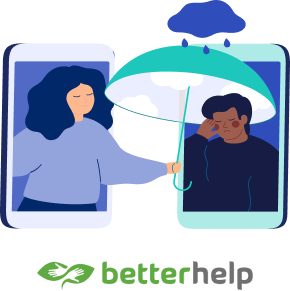 Please seek the advice of a medical professional before making health care decisions.
Share This Page:
How can we improve this page?
Thank You for Your Feedback
We appreciate your feedback. One of our content team members will be in touch with you soon.
We appreciate your feedback. One of our content team members will be in touch with you soon.
Who Am I Calling?
Calling this number connects you with a Drugwatch representative. We will direct you to one of our trusted legal partners for a free case review.
Drugwatch's trusted legal partners support the organization's mission to keep people safe from dangerous drugs and medical devices. For more information, visit our partners page.