CBD and Antidepressants
Despite safety and efficacy concerns about CBD, many consumers are using it as an over-the-counter treatment for depression. Some take it exclusively. Others use it alongside antidepressants. Scientific data on CBD's safety and effectiveness for treating depression is limited and inconclusive.
Can CBD Be Used to Treat Depression?
While studies have found that depression is a common reason for self-prescribed CBD use, a recent meta-analysis of CBD found it had little or no effect on treating depressive symptoms.
CBD, or cannabidiol, is a natural compound found in the cannabis plant, and its purported therapeutic effects are widely promoted. However, the medical community lacks substantive research data about how CBD interacts with medications frequently prescribed for depression, such as Zoloft, Prozac, Lexapro and others. Clinical results are also inconclusive, with some promising results and other concerning results.
"The use of CBD raises various safety concerns, especially with long-term use," the U.S. Food and Drug Administration announced in early 2023, saying it wants to work on new regulations for cannabidiol. Many CBD products contain significant amounts of THC, which could accumulate and exceed the legal limit if taking an employer-mandated drug test.
The FDA cited studies that show CBD has potentially harmful effects and the possibility of serious negative drug-drug interactions. Its warning for the only FDA-approved CBD medication — Epidiolex for epilepsy — includes concerns for liver injuries, excess sedation, suicidal ideation and hypersensitive reactions.
What Happens When You Take Both CBD and Antidepressants?
Many antidepressants have liver enzymes, part of the cytochrome P45, that affect how the liver metabolizes other drugs. CBD may have a similar inhibitory effect.
If someone takes an antidepressant that inhibits this enzyme and also uses cannabidiols, the combined effect may significantly slow down metabolism. This can lead to dangerously higher concentrations of the drug in the body and change both its effects and side effects.
Data suggests CBD hinders the liver's ability to break down Zoloft and Lexapro and likely increases their concentrations in the body, which may increase the risk of SSRI-related side effects. One study found that CBD caused an enzyme inhibition that was more potent than 16 other tested compounds.
CBD and Zoloft
There is a lack of conclusive scientific evidence about the effects of taking CBD and Zoloft (brand name for the SSRI sertraline) at the same time. Data suggests a drug-drug interaction in the body that hinders the liver's ability to break down sertraline. Research also suggests that adding CBD to a Zoloft regimen may cause people's blood sodium level to become dangerously low (hyponatremic) and cause cognitive impairment.
However, another study found that, in vitro, CBD minimally affected the metabolism of sertraline. And a study of post-traumatic stress disorder concluded that administering sertraline and CBD together was more effective at treating cognitive and emotional disturbances than administering the compound and the drug separately.
CBD and Prozac
Physicians need more research about the effects of taking CBD and Prozac (brand name for the SSRI fluoxetine) together. Data shows a possible negative drug-drug interaction.
CBD and Lexapro
Insufficient data exists to determine conclusively the impact of taking CBD and Lexapro (brand name for the SSRI escitalopram) concurrently. Showing a possible drug-drug interaction in the body, data suggests CBD hinders the liver's ability to break down escitalopram.
Using CBD likely increases escitalopram concentrations in the body and may increase the risk of SSRI-related side effects. Although research suggests that CBD might have a negative effect on how your body responds to a particular antidepressant, it is important to work with your physician to ensure that your unique experience with any side effects is addressed.
Do Side Effects Double With CBD and Antidepressants?
The term "doubling" refers to taking two medications that have similar side effects. CBD and antidepressants have similar side effects, so "doubling" them could pose a potential health risk.
Using CBD products for anxiety or depression while taking antidepressants is not risk-free. Studies show CBD use may increase the concentration of certain antidepressants, including sertraline and escitalopram, leading to a higher risk of SSRI-related side effects.
Both CBD and antidepressants affect liver function, creating a higher risk for liver injury. People who combine the two have reported sleep-related issues and gastrointestinal issues, and both CBD and antidepressants come with warnings about suicidal ideations. If taking CBD with antidepressants amplifies these side effects, it could have severe consequences. The doubling effect requires more clinical data.
Talk to Your Doctor Before Using CBD
Self-medicating with any drug, supplement or over-the-counter medication can be dangerous. Before adding CBD to your medication regimen, discuss it with your doctor. Physicians usually urge their patients to exercise caution with CBD because of so many unknowns and because of the potential for negative interactions.
CBD may interact with the following medications, supplements and food:
Anticoagulants
Anticonvulsants
Benzodiazepines
Caffeine
Estrogen receptor modulators
Immunosuppressants
Lithium
Some antibiotics
Opiate analgesics
Sedatives
When combined with other supplements that have similar drowsiness and slowed breathing effects – such as hops, kava, L-tryptophan, melatonin, valerian and alcohol – CBD may cause excessive drowsiness or decreased breathing.
CBD absorption may increase when taken with food, leading to increased effects. And the consumption of fatty foods and drinks, such as whole milk and alcohol, can also enhance the body's absorption of CBD.
Advertisement
Professional Therapy, Done Online
A licensed therapist with BetterHelp can provide professional support and guidance, on your schedule. Sign up and get matched in as little as 48 hours.
Get Started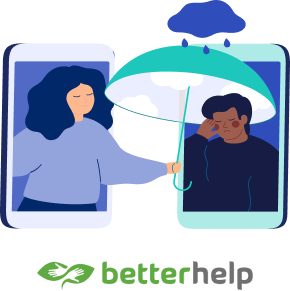 Please seek the advice of a medical professional before making health care decisions.
Share This Page:
How can we improve this page?
Thank You for Your Feedback
We appreciate your feedback. One of our content team members will be in touch with you soon.
We appreciate your feedback. One of our content team members will be in touch with you soon.
Who Am I Calling?
Calling this number connects you with a Drugwatch representative. We will direct you to one of our trusted legal partners for a free case review.
Drugwatch's trusted legal partners support the organization's mission to keep people safe from dangerous drugs and medical devices. For more information, visit our partners page.