Benefits of Therapy
There are numerous benefits of therapy, including increased self-confidence and self-awareness, lower stress levels, better sleep, improved relationships and greater happiness and productivity. Talk therapy is a popular form of psychotherapy.
Who Can Therapy Help?
Advocates of mental health therapy believe it can help people of all ages, races, genders, family backgrounds and cultures. Many types of therapy have a clinically proven record of success, but the right one for you will depend on your unique needs and goals.
Therapy may involve acknowledging feelings about others and situations that cause stress, conflict, illness or other negative reactions. Mental health professionals recommend therapy for anyone who feels that their mental health challenges would benefit from treatment.
The Covid-19 pandemic has also presented formidable challenges to mental health. Many people suffered from social isolation, job losses and a pervasive and persistent anxiety as a result of the uncertainties of the historic global pandemic.
Determining whether you need therapy is a very personal decision
What Can Therapy Help?
Many mental health issues affect people of all age groups and treatment strategies are tailored to match the developmental abilities of each patient. For example, younger children with ADHD are usually treated with child-friendly therapy rather than medication. And adults with depression are more likely to be treated with cognitive behavioral therapy than play therapy. Therapy can help people of all ages develop healthy strategies for managing stress, challenges and anxiety.
Types of mental health therapy include:
Cognitive behavioral therapy
Family therapy
Interpersonal therapy
Mindfulness-based cognitive therapy
Psychodynamic psychotherapy
The results of a 2017 mental health study highlighted therapy effectiveness among older adults suffering from depression, particularly those dealing with acute or chronic mental illness, cognitive impairment and suicide risks. Many older adults prefer therapy for depression, as adverse side effects and drug-drug interactions may make medication more problematic than in younger patients.
Advertisement
Real Therapy, Done Online
BetterHelp offers flexible scheduling so you can make time for therapy in between meetings, classes, child care, and more. Get 20% off your first month.
Get Started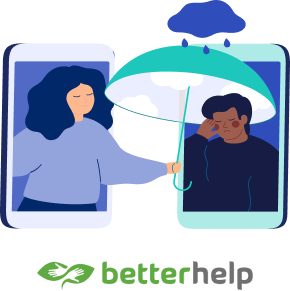 Mental Health Therapy Benefits
The chief benefit many people desire from mental health therapy is a better quality of life – less stress, fewer worries and better relationships. Chronic stress is bad for humans on multiple levels. It leads to frustration, irritability, anger, sleep deprivation and depression.
Over time, therapy teaches participants how to keep their problems in perspective. Therapists typically provide a comfortable environment for patients to talk while the therapist listens and takes notes. Sessions usually run an hour but can go longer. During the COVID-19 pandemic, many therapists moved their sessions to Zoom or Skype. Some continue to meet with patients virtually.
Benefits that therapy can offer include:
Communication skills: A good therapist can teach you more precise words and phrases to use with others.
Coping skills: You can learn about situations that trigger your emotions and how to minimize the negative impact that they might have.
Focus and organizational tools: For some patients, therapy can help improve not just emotional well-being, but also cognitive functioning, including better focus and memory.
Relationship-building skills: Improved communication helps you be direct and transparent about your physical and emotional needs with others.
Self-esteem and empowerment: Many find emotional strength in group therapy, for example, seeing others work through issues successfully.
Sleep disorders: Discussing concerns and problems with a trained professional can help people find peace of mind, which may improve your sleep quality.
Stress management skills: Developing a meditation and gratitude practice are two examples of strategies a therapist may recommend to ease stress.
Besides emotional support, therapy effectiveness relies on tangible benefits, like dealing appropriately with suicidal thoughts, reducing substance use and controlling compulsive behaviors. Because of strict patient-therapist confidentiality rules, therapy provides a safe environment for people to talk about their problems without fear of disclosure or embarrassment.
Because psychologists, psychiatrists, counselors and other mental health providers are credentialed professionals, doctor notes and records are confidential and covered under the patient privacy protections of the Health Insurance Portability and Accountability Act, known as HIPAA.
Long-Term Benefits of Therapy
The best long-term benefits of therapy include tackling chronic mental health conditions and managing lifelong mental illnesses. Three common mental health disorders that require a lifetime of support are major depressive disorder (MDD), bipolar disorder and schizophrenia.
Scientists don't know the cause of these disorders, but they know that people who have them do better when they have a mental health treatment plan. Treatment plans can include prescription medications, talk therapy, electroconvulsive therapy (ECT) and exercise.
Mental health experts suggest creating short-term and long-term goals when living with these serious conditions.
Examples of short-term goals are:
Connecting with friends once a day or several times a week
Getting out of bed by a specific time each day
Writing out a daily/weekly schedule and sticking to it
Examples of long-term goals are:
Adopting a healthier diet
Building better relationships
Getting out of debt
Securing a more rewarding or less stressful job
Sticking to an exercise routine
Therapy can help you achieve your goals, recruiting your therapist as an ally to help you. Counseling is a safe place to share your struggles, goals and achievements. Your therapist can become a crucial part of your team.
Advertisement
Professional Therapy, Done Online
A licensed therapist with BetterHelp can provide professional support and guidance, on your schedule. Sign up and get matched in as little as 48 hours.
Get Started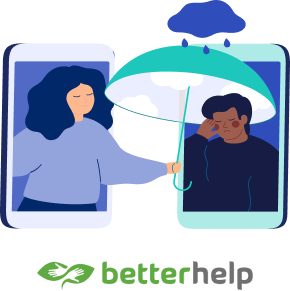 Please seek the advice of a medical professional before making health care decisions.
Share This Page:
How can we improve this page?
Thank You for Your Feedback
We appreciate your feedback. One of our content team members will be in touch with you soon.
We appreciate your feedback. One of our content team members will be in touch with you soon.
Who Am I Calling?
Calling this number connects you with a Drugwatch representative. We will direct you to one of our trusted legal partners for a free case review.
Drugwatch's trusted legal partners support the organization's mission to keep people safe from dangerous drugs and medical devices. For more information, visit our partners page.