Cognitive Restructuring
Cognitive restructuring is a therapeutic technique used to improve a person's mental health by changing their thought processes. It is a key part of cognitive behavioral therapy (CBT) and can treat problems such as anxiety, depression, addiction, loneliness, chronic pain and PTSD.
What Is Cognitive Restructuring?
Cognitive restructuring changes unhelpful negative thought patterns by refocusing on uplifting thoughts about work, social situations, family members and romantic partners.
Also known as cognitive reframing, cognitive restructuring is often part of mental health therapy for people with depression, anxiety and other mental health struggles. For many, cognitive restructuring is a practical way to get through immediate and long-term crises.
This technique is a major component of cognitive behavioral therapy, or CBT, a first-line treatment for many mental health conditions. Cognitive restructuring is especially beneficial for children and adults who can't take medications such as antidepressants safely.
What Can Cognitive Restructuring Treat?
Cognitive restructuring aims to restore logic and clarity to your mind so you can live life to the fullest. You can use it to treat any mental health issue that involves distorted thinking, such as generalized anxiety disorder, social anxiety disorder, panic disorder and depression.
Medical professionals often pair cognitive restructuring with mindfulness practices to achieve the best results. It can help people recover from issues such as domestic violence, post-traumatic stress disorder, addictions, loneliness and chronic pain from conditions like fibromyalgia.
Examples of thought patterns that can benefit from cognitive restructuring include all-or-nothing thinking, over-generalized thinking, emotional reasoning and catastrophic thinking. These types of reasonings can manifest into unhelpful thoughts and behaviors that often exacerbate problems instead of improving them.
If you have a mental health issue and think cognitive restructuring could help you, ask your therapist or another mental health professional for guidance. They may incorporate this technique into your current therapy or refer you to a specialist.
Advertisement
Professional Therapy, Done Online
A licensed therapist with BetterHelp can provide professional support and guidance, on your schedule. Sign up and get matched in as little as 48 hours.
Get Started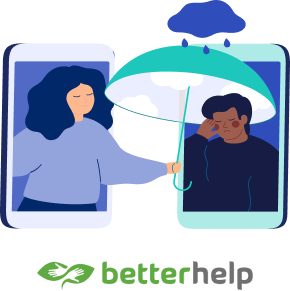 How Does Cognitive Restructuring Work?
Cognitive behavioral therapy works because it combines cognitive restructuring with behavioral activation. First, a CBT therapist identifies and corrects distorted thoughts, then reinforces new thoughts with actions that support them.
Cognitive restructuring works in four stages:
Identifies problems in your life that cause stress or pain.
Considers thoughts, beliefs and emotions that come up when you encounter those problems.
Identifies thoughts and beliefs that are inaccurate or distorted.
Reshapes these thoughts into ones that are more realistic, optimistic and helpful.
Examples of cognitive restructuring may help you understand the process better. For instance, a person with social anxiety might be overly nervous because they assume others will laugh at them. Self-defeating thoughts about how others will react can lead to anxiety.
Knowing this, you can work to change that thought into something positive. You might choose to think that you are a kind, interesting and thoughtful person with a lot to share. This narrative is probably closer to the truth and won't hold you back from interacting with others.
Cognitive Restructuring Techniques
Cognitive restructuring is one of several types of mental health therapy. It works best when specific comments or events trigger negative emotions, but it can also work for more generalized forms of anxiety. Let's look at a realistic cognitive restructuring technique.
First, identify what gives you anxiety or makes you feel upset. It could be a specific personal conflict or confrontation, a stressful situation like a major project at work or at home, or a recurring concern that looms in the back of your mind (for instance, how you're going to pay for an upcoming vacation).
Write your issue down in detail. Then think about how it makes you feel. For example, you might feel sad, scared, inept, angry, guilty or something else. Perhaps you feel more than one emotion. If so, you can complete cognitive restructuring activities for each emotion.
Next, ask yourself what drives that emotion. What makes you feel the way you do? Be as detailed as possible. For example, instead of writing that you are worried that something generally bad will happen, list the bad things that you think might occur. If there's more than one thought on your mind, list them all, and choose what's upsetting you most.
Finally, create two lists of evidence: one with information that supports your thoughts and another with information that refutes them. Consider how realistic your fears are and how an outsider might perceive them. If you need help, ask someone else for their perspective.
Once you finish the two lists, weigh them against each other to judge whether your fears are justified. If not, come up with a new positive thought to replace the old one. However, if your fears are well-supported, come up with a plan to address them.
Benefits of Cognitive Restructuring
Cognitive restructuring shows the power that thoughts and emotions have over our lives. By changing your thoughts, you can change how your life events affect you and reduce your distress in response to them.
Cognitive restructuring does not treat all mental health conditions. People with more severe mental health problems, including major depressive disorder, may benefit from taking medication before starting cognitive restructuring. People with comorbidities such as suicidality also need additional support beyond cognitive restructuring.
How to Get the Most Out of Cognitive Restructuring
You'll need to identify your goals to make the most of cognitive restructuring therapy. Think about the changes you would like to see after treatment. What could you work on to accomplish those changes? If you don't know how to translate these wishes into actionable therapeutic goals, discuss them with your therapist before you begin treatment. They can help you determine the best approach.
Finding a therapist you trust and can connect with is also key to healing. You might prefer to see a professional of a certain age, gender or cultural background. You should also look for someone who specializes in cognitive restructuring or CBT.
Finally, practice the cognitive restructuring techniques you learn in therapy during daily life. Do all the exercises your therapist recommends, and ask them for more resources if you feel you need them. The more you practice this technique, the easier it will be to apply it to everyday challenges.
Advertisement
Professional Therapy, Done Online
A licensed therapist with BetterHelp can provide professional support and guidance, on your schedule. Sign up and get matched in as little as 48 hours.
Get Started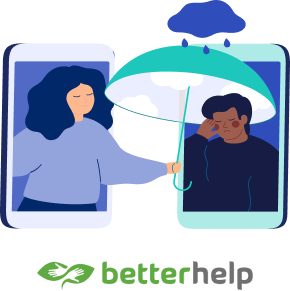 Please seek the advice of a medical professional before making health care decisions.
Share This Page:
How can we improve this page?
Thank You for Your Feedback
We appreciate your feedback. One of our content team members will be in touch with you soon.
We appreciate your feedback. One of our content team members will be in touch with you soon.
Who Am I Calling?
Calling this number connects you with a Drugwatch representative. We will direct you to one of our trusted legal partners for a free case review.
Drugwatch's trusted legal partners support the organization's mission to keep people safe from dangerous drugs and medical devices. For more information, visit our partners page.