Dialectical Behavior Therapy (DBT)
Dialectical behavior therapy, or DBT, is a psychological treatment for a broad range of mental and behavioral health conditions, including post-traumatic stress disorder, eating disorders and depression. Therapists take patients through up to four stages of treatment.
What Is Dialectical Behavior Therapy?
A subtype of cognitive behavioral therapy, or CBT, dialectical behavior therapy helps people with mental health disorders move from life-threatening, reckless behavior to calm, responsible living. The four-stage treatment approach is "dialectical," meaning therapists use it to deliver personal transformation and healing by balancing acceptance (validation by the practitioner) and change.
During mental health therapy, people learn to recognize their present reality so they can accept the need for positive intervention. They also gain skills to achieve desirable change, especially for building relationships and resilience to cope with everyday stressors.
What Conditions Does DBT Treat?
Dialectical behavior therapy techniques treat people with behavioral or mental health issues that are difficult to treat with cognitive behavioral therapy or other psychotherapies. For example, therapists use DBT to treat borderline personality disorder, autism spectrum disorders and addiction and criminal behavior tendencies.
For borderline personality disorder, DBT aims to satisfy a person's need for emotional validation. DBT has proven benefits to calm self-destructive tendencies and gain patients' long-term trust, but researchers would like more clinical evidence on its success rates. Nonetheless, borderline personality disorder is among the most difficult mental illnesses to treat effectively, and few treatments exist.
Children with autism spectrum disorders also benefit from dialectical behavior therapy. According to one study, combining DBT with mindfulness CBT techniques can help train autistic children to recognize and control negative emotions.
DBT is evolving into an evidenced-based solution with the potential to help people with illnesses that are difficult to treat. This includes veterans in the criminal justice system who may be suffering from substance abuse or mental health issues.
Advertisement
Real Therapy, Done Online
BetterHelp offers flexible scheduling so you can make time for therapy in between meetings, classes, child care, and more. Get 20% off your first month.
Get Started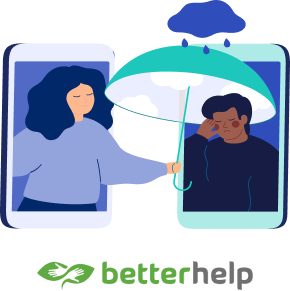 How Does DBT Work?
DBT works as a type of mental health therapy because it often provides validation early in the process. Instead of dismissing emotions and resulting actions, therapists accept that there are valid reasons for current behaviors and situations.
Counselors also help clients recognize that positive change, not self-injury or other harmful behaviors, is the best way forward. As a result, patients learn to keep their emotions in check and transform behaviors long-term.
Therapists may conduct this treatment in person or through online therapy.
DBT Pre-Assessment
Completing a DBT clinical assessment enables a therapist to diagnose a condition and rule out or confirm any co-occurring disorders. Then, to determine the best treatment plan, therapists assess emotional symptoms and ask questions.
They encourage patients to voice their feelings and discuss depression, mood fluctuation, anxiety or suicidal thoughts. They also ask about any past mental health issues to provide an accurate diagnosis before refining a therapy strategy.
Individual Therapy
Individual dialectical therapy occurs in one-on-one sessions between a therapist and client. Private sessions allow the therapist to pay attention to specific recovery needs, including motivation to grow and change behaviors.
Parents seeking help for their children should ensure that they and their children find a therapist they are comfortable with.
People receive personalized DBT coaching specific to their needs and circumstances. Instead of just telling clients what to do to regain control of their behavior, therapists work closely with patients to achieve actionable goals.
Depending on your treatment plan, you may have to attend individual therapy sessions once a week for about an hour.
Group Skills Training
During dialectical behavior therapy classes, a coach teaches you and other participants vital life skills you must practice daily.
DBT skills include:
Distress Tolerance: Learning to cope with everyday stressors (instead of changing them) is an integral part of this training. Distress tolerance and mindfulness are the "acceptance" components of DBT group programs.
Emotional Regulation: Intense negative emotions can be a trigger for self-harm. You'll learn how to recognize and keep them in check.
Interpersonal Effectiveness: Acquiring this skill helps you be assertive while maintaining the two-way, give-and-take aspects of every healthy relationship. You give respect to others and expect respect back in return.
Mindfulness: This training focuses on awareness of current circumstances rather than the past or future.
Phone Crisis Coaching
Phone crisis coaching is one way to get therapy outside group or individual DBT sessions. If someone experiences an emotional crisis and needs immediate help, phone coaching allows therapists to get to them quickly, providing support during a breakdown and preventing negative outcomes.
When someone is overwhelmed with painful emotions and possible suicidal thoughts, a phone conversation with a counselor can calm a patient's nerves and get them back on track. Conversations may include guidance in applying a specific DBT skill or simply a pep talk to remind them about their progress and inspire confidence.
Stages of DBT
Therapists take patients through up to four stages of dialectical behavior therapy based on the severity of their condition.
The stages of DBT are:
Stage 1: This phase establishes behavioral control. You learn to transition from self-destructive living fueled by unhealthy behaviors such as self-injury and substance abuse into a more positive and productive lifestyle.
Stage 2: You're still vulnerable and hurting inside because those around you may have discredited your emotions for a long time. Treatment finally frees you to recognize your emotions and express them to another person.
Stage 3: This phase prepares you to rediscover the emotions of life, living with the ability to feel all its happy and sad moments. Relationships and self-respect are key.
Stage 4: The last stage is when you get to experience a deeper meaning of life beyond daily pleasures, achievements and adventures. This is when you find spiritual fulfillment and believe in something greater than yourself — that you are connected to something powerful.
Benefits and Risks of DBT
Studies have shown that, by helping people regulate their emotions, dialectical behavior therapy reduces the risk of self-harm and suicide. DBT treats a range of mental health and behavioral disorders such as addiction, depression, trauma and stress, and it's ideal for people of all ages and genders.
However, some worry that DBT is too time-intensive. Critics also note that skills training may be overwhelming, and its boundaries can be strict. Although DBT is not inherently religious, some therapists may embellish their treatment approach with religious themes that may or may not agree with your personal philosophy. Choose a therapist with an approach that works best for you.
A 2021 review of studies of adolescents with a tendency to self-harm showed DBT as a valuable treatment to reduce self-harming and a potentially valuable way to treat the symptoms of borderline personality disorder.
How Long Will I Need DBT?
A typical dialectical behavior therapy program takes six to 12 months, depending on the range of skills covered. But the recovery pace for any mental health issue or addiction problem varies.
The complexity of your illness, your adherence to a treatment plan, and other life circumstances impact how long you must continue with therapy. For some people, DBT therapy is a much longer journey that requires two to three years of therapy to gain a sense of resolution, purpose and wholeness.
Finding a Dialectical Behavior Therapist
Finding a therapist starts with talking to a trusted physician or psychiatrist for a personal recommendation. If you feel comfortable asking friends or family members for references, that's another option. You can also ask your insurance carrier for DBT providers in your network.
Additionally, you can search the Clinical Resource Directory for providers in your area who offer dialectical behavior therapy. You can also search Google for a local DBT therapist. Be sure to read testimonials and patient reviews of therapists as you consider whom to contact.
Advertisement
Professional Therapy, Done Online
A licensed therapist with BetterHelp can provide professional support and guidance, on your schedule. Sign up and get matched in as little as 48 hours.
Get Started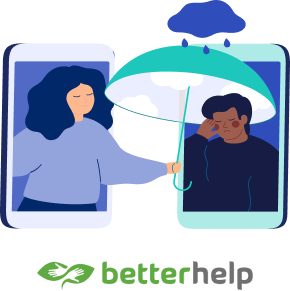 Please seek the advice of a medical professional before making health care decisions.
Share This Page:
How can we improve this page?
Thank You for Your Feedback
We appreciate your feedback. One of our content team members will be in touch with you soon.
We appreciate your feedback. One of our content team members will be in touch with you soon.
Who Am I Calling?
Calling this number connects you with a Drugwatch representative. We will direct you to one of our trusted legal partners for a free case review.
Drugwatch's trusted legal partners support the organization's mission to keep people safe from dangerous drugs and medical devices. For more information, visit our partners page.