Ohio Woman Warns Others About the Dangers of Transvaginal Mesh
Fact-Checked
Editors carefully fact-check all Drugwatch content for accuracy and quality.
Drugwatch has a stringent fact-checking process. It starts with our strict sourcing guidelines.
We only gather information from credible sources. This includes peer-reviewed medical journals, reputable media outlets, government reports, court records and interviews with qualified experts.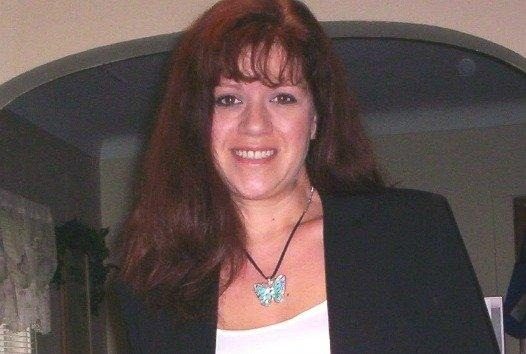 When Teresa Sawyer went to see her doctor in February 2010 over incontinence issues, she was told that surgery would be a "quick fix."  Her gynecologist assured her that the Gynecare TVT bladder sling that he would implant in her was the "gold standard," and it would fix the problems she was having. Instead, she was forced to endure four painful revision surgeries to try and correct severe complications after the mesh eroded through the vaginal wall.
"Mesh wiped me out of the world," Teresa told Drugwatch. "Some days, I could barely get out of bed and walk to the bathroom. It was like walking with knives inside of me."
She also endured emotional and financial hardship – what she calls a "hellish nightmare" – that changed her life forever. But Teresa is a fighter, and this experience did not destroy her. Instead, it compelled her to become an advocate and warn other women about the dangers of transvaginal mesh.
Through her nonprofit organization, TVT-No!, Teresa and David Sawyer – her husband and co-founder – work tirelessly to help women suffering from the complications of transvaginal mesh.
And the list of complications is a long one.
What is Transvaginal Mesh?
Transvaginal mesh is a sheet of synthetic, porous plastic called polypropylene. Depending on the brand and the intended use, it can come in many different sizes. In Teresa's case, the mesh was implanted because she was suffering from stress urinary incontinence (SUI) resulting from a cyst pressing on her bladder.
SUI occurs when urine involuntarily leaks because of weakened pelvic muscles often from childbirth, injury, medications or surgery. Mesh is designed to treat SUI by supporting the urethra.
In 2010 alone, 200,000 women had transvaginal mesh implanted for SUI. Another 75,000 women had mesh implanted for pelvic organ prolapse (POP). Prolapse occurs when the pelvic muscle weakens, allowing other organs to drop – or prolapse – into the vaginal canal. This condition typically occurs in women who have gone through childbirth, and the risk increases with age.
During Teresa's surgery, the doctor inserted the mesh through the vagina. It can also be inserted through the abdomen. According to mesh manufacturers, transvaginal placement is less invasive and allows women to heal quicker.
But that certainly was not the case with Teresa.
The 'New Normal' of Living with Transvaginal Mesh
Three and a half weeks after the mesh was implanted, Teresa started to feel that something was wrong. It was Teresa's husband, David, who first discovered it after he felt pain during intercourse.
"He said that it might be stitches," she said. "So, I didn't think there was a problem. We let it slide. But it wasn't getting any better. After seeing my gynecologist, he told me it was the stitches."
But it wasn't the stitches; it was the mesh. The implant had eroded through Teresa's vaginal wall, and its sharp edges were protruding about an eighth of an inch into her vagina.
Before the surgery, Teresa and her husband of six years, David, had bought their dream home in Ottawa County, Ohio – a peaceful, tight-knit community. The couple looked forward to renovating the home and truly making it their own. Teresa was a successful retail manager, and David owned his own handyman business.
After the mesh surgery, all of that changed.
"There was no way I was able to go out and work because I couldn't drive, and I still can't drive," Teresa said. "There was the constant infection, the erosion and the bleeding. I was afraid (I would) fall because of the dizziness and nausea."
Then, there was the emotional distress and isolation. "The worst part of it was the fear," Teresa said. "I was afraid that if I fell asleep and moved the wrong way that the mesh would cut me. Would I fall and crack my head open because of the vertigo? I lost my parents because they thought I was a hypochondriac. It got to where I would start to ask myself if it was all worth it."
FDA Reports Thousands of Mesh Injuries
Teresa's story is not so very different from other women across the country who have had mesh implanted for SUI or pelvic organ prolapse. Women have reported complications such as erosion through the vaginal wall, pain during sex, infection, bleeding and perforation of internal organs.
The Food and Drug Administration (FDA) has been keeping a tally.
For several years, in fact, the FDA has been monitoring the problems with mesh. In 2008, the FDA issued an alert to inform patients and doctors about the issues, and during the next three years it collected data on complications. The results were astonishing.
In the three-year period from January 2008 to December 2010, there were nearly 3,000 reports of injury, malfunction and even death linked to transvaginal mesh used for prolapse or SUI. In 2011, the FDA released another safety alert warning doctors and patients that serious complications can occur from transvaginal placement of surgical mesh.
One of the biggest problems with transvaginal mesh is that it was not properly tested before its release. Manufacturers of mesh saw how successful the product was in repairing hernias and applied it to vaginal repairs without adequate testing.
But that's just one of the problems with mesh.
In addition, it was approved for use under the FDA's 510(k) premarket approval process. According to these regulations, medical device manufacturers can quickly release new products as long as they are similar to products already on the market.
Teresa calls the 510(k) process a joke. "It is a dangerous, murderous weapon, and it needs to be reformed," she said. "The companies pushed all the bad scientific evidence under the rug and said, 'FDA, you don't need to see this.'"
Another major problem with transvaginal mesh is that manufacturers heavily marketed the products to doctors – sometimes without adequate training in a very specialized procedure. Because the vagina is not a sterile environment, transvaginal mesh surgery increases the risk of infection and other problems.
Teresa said too many doctors are either in the pocket of the pharmaceutical companies or intimidated by them. "The Hippocratic Oath is not the standard anymore, and it's the pharmaceutical oath that is the standard," she said.
For Teresa, the problems with mesh go beyond the erosion and the pain.
She said the chemicals in the product are toxic. "I've done a lot of research on nonylphenol," she said. "The Environmental Protection Agency (EPA) has already warned people that this is poisonous. Women are suffering from autoimmune diseases like lupus and arthritis because of the chemicals in the mesh." She is trying to educate more people about what she calls an "autoimmune disease epidemic."
Fighting Back Through Advocacy
Teresa's husband, David, "stepped up" and supported her through her ordeal until the mesh was removed in November 2011. Now 43 years old, Teresa has "survived" mesh and made it her life's mission to reach out to women who have suffered as a result of this product.
While she has still not fully recovered, Teresa has found a new purpose. In June 2012, she received her 501(c)3 status for TVT-No!, which Drugwatch is proud to sponsor. TVT-No! is dedicated to providing transvaginal mesh recipients with information and financial and emotional support.
She's also fighting back through the legal system.
Injured by complications related to Transvaginal Mesh?
Teresa and thousands of other women have filed lawsuits against mesh manufacturers, accusing them of negligence and selling a defective product. For many of these women, including Teresa, it isn't about money; it's about sending a message and regaining a bit of what they lost emotionally.
"That's what lawsuits and the law are about: You need to be made whole," Teresa said. "There are plenty of things you can't forget, like the trauma, the depression or losing your husband. I am not about the money, but each woman needs to get back part of what she lost, at least. If she had to sell her car to go to get treatment, she deserves that car back plus something extra."
In August 2012, a California jury awarded $5.5 million to Christine Scott, who sued C.R. Bard after she was injured by the company's transvaginal mesh product. Then in January 2013, the first of 1,800 Johnson & Johnson vaginal mesh implant trials began in the Superior Court of Atlantic County, N.J. The plaintiff, Linda Gross, was implanted with mesh to treat pelvic organ prolapse and had 18 surgeries to repair damage.
Teresa wants other women to know that she is there for them, a job she said God has given her. "I love them all, and I pray for them every day. It kills me to know that they are suffering," she said, moved by emotion. "Women with surgical mesh, we are a book of our own. There is no book written on us. One of the reasons David and I started this organization was to get that book written, and I want them to know I am here to help them."
Share This Page:
How can we improve this page?
Thank You for Your Feedback
We appreciate your feedback. One of our content team members will be in touch with you soon.
We appreciate your feedback. One of our content team members will be in touch with you soon.