Tempers Flare at First Federal Transvaginal Mesh Trial
Fact-Checked
Editors carefully fact-check all Drugwatch content for accuracy and quality.
Drugwatch has a stringent fact-checking process. It starts with our strict sourcing guidelines.
We only gather information from credible sources. This includes peer-reviewed medical journals, reputable media outlets, government reports, court records and interviews with qualified experts.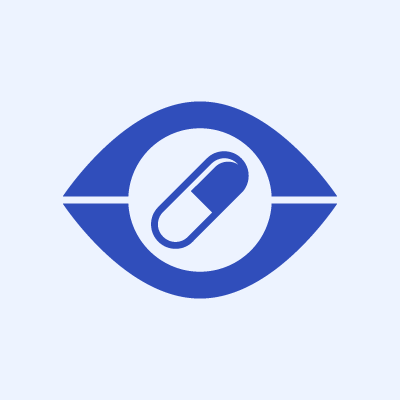 By Doug Allen
CHARLESTON, W.Va. — Physicians dominated the second day of testimony Tuesday in the country's first federal trial to determine if a transvaginal mesh manufacturer is responsible for injuries to a patient. A doctor who consulted for C.R. Bard Inc. testified that the company knew the resin used to manufacture the mesh should not be permanently implanted in the human body but refused to disclose that to surgeons.
Cisson v. C.R. Bard Inc. is a bellwether case for the more than 23,000 cases involving transvaginal mesh combined in the U.S. District Court for the Southern District of West Virginia. Judge Joseph R. Goodwin is overseeing all of the cases.
In 2009, Dr. Brian Raybon implanted Bard's Avaulta Plus device into Donna Cisson, the patient at the center of the lawsuit. He spent several hours on the witness stand Tuesday, describing Cisson's condition and the steps he took to treat it.
Cisson suffered from symptoms like involuntary loss of gas and urine and was diagnosed with pelvic organ prolapse and stress urinary incontinence, Raybon said. He recommended the Avaulta Plus, and Cisson, a nurse, agreed.
"I liked it," said Raybon, referring to the mesh device. "I felt like it was a good system at that time, and I thought it was appropriate for Mrs. Cisson."
The urogynecologist from Georgia said he felt confident in the mesh product based on the information he had at the time. He had consulted with Bard on the Avaulta brand for several years, and gained notoriety as the first surgeon to implant an Avaulta product in a patient in the United States.
Concern Grows over Complications
It was only after patients began showing up with complications requiring multiple surgeries to remove the mesh that Raybon discovered the company that manufactured the resin used to make the mesh told Bard it was not to be permanently implanted in the human body.
"How could (Bard) use it with that (warning)?" he asked, when pressed by Cisson's attorneys. "That's the part that really concerns me about this. I was astounded when I saw (the warning)."
Under cross-examination, lead defense attorney Lori Cohen pressed Raybon on his failure to contact Bard to ask about the warning, which was disclosed on a Chevron Phillips Material Safety Data Sheet (MSDS) for the resin, once he found out about it.
The jury of four men and four women listened intently as Raybon became visibly agitated and raised his voice while explaining why Bard's lack of disclosure of the MSDS sheet caused him great concern.
"As someone who spent four or five years at Bard teaching other physicians (about Bard products), and there's this MSDS sheet around," he said. "I'm really concerned I've put something in these patients that shouldn't have been put in. I'm sorry … it was a little irritating to work with someone four or five years, and they didn't tell me."
'Transvaginal Mesh is a Bad Idea'
Injured by complications related to Transvaginal Mesh?
Late in the afternoon, Dr. Lennox Hoyte, whose response to a question from an attorney caused the first trial to end in a mistrial, returned to the witness stand. Hoyte is a professor of urogynecology and pelvic reconstructive surgery at the University of South Florida, and the chief of urogynecology and robotic surgery at Tampa General Hospital
After being recognized by the court as an expert witness in female pelvic medicine and reconstructive surgery, Hoyte demonstrated how prolapse affects women, using a 3-D model of a woman's pelvis and a sock.
Hoyte said 50 to 60 percent of women who deliver a baby vaginally will develop some sort of pelvic organ prolapse over time. He also said that he's performed more than 400 mesh repair operations since 2009, and about 100 of those involved Bard's Avaulta line.
The net-like device at the heart of the lawsuit includes small mesh "arms" that extend from the device to help hold it in place. Hoyte said he believes the arms are the problem.
"It's dangerous to go after the arms (during revision surgery) because of the location," he said.
The mesh implant allows fatty tissue, nerves, blood vessels and muscles to grow through and around it, and Hoyte said it's not easy to remove. Hematomas (collections of blood) can form, and the vaginal flesh becomes ingrown so tightly around the mesh that surgical removal can destroy so much tissue that the vagina can be difficult to reconstruct.
"Armed transvaginal mesh is a bad idea," he said. "It never made sense to me. … I always had a feeling the mesh would shrink and cause pain to patients."
Testimony continues today, with defense attorneys cross-examining Hoyte on Day 3 of what is scheduled to be a 12-day trial.
Doug Allen is a freelance reporter based in Aspen, Colo. His work has appeared in local and national print and radio outlets, including The Washington Post and Aspen Public Radio.

Share This Page:
How can we improve this page?
Thank You for Your Feedback
We appreciate your feedback. One of our content team members will be in touch with you soon.
We appreciate your feedback. One of our content team members will be in touch with you soon.