Bard 'Did Not Believe It Was Necessary' to Test Transvaginal Mesh in Humans
Fact-Checked
Editors carefully fact-check all Drugwatch content for accuracy and quality.
Drugwatch has a stringent fact-checking process. It starts with our strict sourcing guidelines.
We only gather information from credible sources. This includes peer-reviewed medical journals, reputable media outlets, government reports, court records and interviews with qualified experts.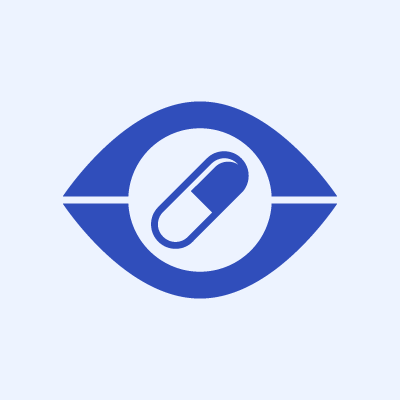 By Doug Allen
CHARLESTON, W.Va. — A judge grew frustrated with attorneys and witnesses Thursday in the first federal  transvaginal mesh trial, while a company executive acknowledged the product in question was never tested in humans. The trial is the first of more than 23,000 cases combined in the U.S. District Court for the Southern District of West Virginia, in Charleston.
Judge Joseph R. Goodwin has been assigned to handle the entire caseload. In Cisson v. C.R. Bard Inc., plaintiff Donna Cisson claims a Bard Avaulta Plus device degraded in her body, causing her pain and a variety of other physical ailments. Cisson underwent several surgeries to have the device removed.
Injured by complications related to Transvaginal Mesh?
Goodwin warned attorneys for both sides that he's growing tired of repetitive and convoluted questions, and warned a Bard executive several times to answer the questions posed to her. This came days after Goodwin told the jury that attorneys for both sides would "sit down and shut up" by Wednesday, Aug. 14, and if they didn't he would make them.
Bard Medical Director Argumentative on the Stand
Laura Bigby, director of research and development for Bard, took the stand Thursday for cross-examination by Henry Garrard, lead attorney for the plaintiffs. She spent about three hours on the stand, at times attempting to sidestep questions.
Goodwin had to instruct Bigby to directly answer questions multiple times, sometimes in response to objections by Garrard to her answers, and other times out of what appeared to be frustration with the witness.
From the stand, Bigby took exception with nearly everything presented by Garrard, from the results of clinical trials reported in scientific peer-reviewed journals to the phrasing of the questions themselves. Garrard repeatedly highlighted the fact that Bard never conducted a clinical trial of Avaulta products in humans before marketing them to surgeons.
He questioned Bigby about how cadaver studies could truly replicate a living woman's body when they don't move or bleed. Prior testimony in the case claimed that the arms of the Avaulta devices were "sawing at tissue" after implantation due to the normal contractions of the human musculature during normal, everyday activities.
He asked if she agreed that the mesh used in cadaver studies was not put in a biological solution like in a woman's body, and the implanted device wasn't subjected to the stresses of motion and pressure.
"It simulates the conditions, yes," she replied.
Judge Frustrated with Witness and Attorneys
When Garrard asked if she agreed with his assertion that you can't judge from a cadaver how mesh will act and react in a human body, Bigby became argumentative. Garrard chose to move to his next question rather than press her for an answer.
After several more similar responses from the witness, Goodwin addressed her directly.
"The reason this is taking so long is because you need to listen to the question and answer it," he said in front of the jury.
Garrard continued: "So you had no functional testing of the entire Avaulta Plus model as it would be used in humans?"
"We did not believe it was necessary to do that," Bigby said.
After the cross-examination by Garrard and redirect from lead defense attorney Lori Cohen, the judge expressed his frustration with the attorneys' repetitive questions.
"I'm losing my patience with this," Goodwin said. "For the rest of this trial, both sides, ask yourself, 'Has this question already been asked and answered?'"
Expert Witness Denies Degradation, Oxidation
Maureen Reitman, who was recognized as an expert witness in polymer science and materials chemistry, testified Thursday. Reitman has a doctorate in materials science and engineering from Massachusetts Institute of Technology and has worked for the consulting company Exponent for about 10 years.
Exponent was hired by Bard to examine Cisson's explanted Avaulta device, conduct a variety of tests and determine conclusions about the device based on her research. Reitman testified that Bard paid Exponent about $700,000 for 400 to 500 hours of work.
She said although her pay is not tied to whether the plaintiff or defendant prevails in this case, she does get bonuses based on the company's overall financial performance as well as her personal job performance.
Reitman described the battery of tests she conducted on material from the explanted Avaulta device, and ultimately determined there was neither oxidation or degradation to the material. She said a biofilm on the device, comprised of the natural biological substances in Cisson's body, had covered the device.
Defense attorney Michael Nicodema asked Reitman whether a series of photos from a scientific journal depicting biofilm on polypropylene mesh was similar to what she observed on Cisson's explant. He then showed magnified photos of the explant, which looked similar to the photos from the journal.
"Every piece of data I collected showed a biofilm," she said. "The polypropylene itself is not degrading."
Doug Allen is a freelance reporter based in Aspen, Colo. His work has appeared in local and national print and radio outlets, including The Washington Post and Aspen Public Radio.
Share This Page:
How can we improve this page?
Thank You for Your Feedback
We appreciate your feedback. One of our content team members will be in touch with you soon.
We appreciate your feedback. One of our content team members will be in touch with you soon.