New Studies Shed Light on Testosterone Therapy
Fact-Checked
Editors carefully fact-check all Drugwatch content for accuracy and quality.
Drugwatch has a stringent fact-checking process. It starts with our strict sourcing guidelines.
We only gather information from credible sources. This includes peer-reviewed medical journals, reputable media outlets, government reports, court records and interviews with qualified experts.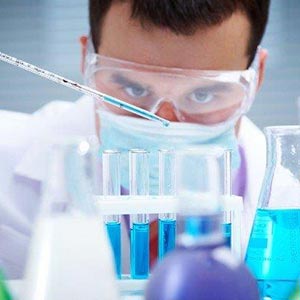 Exercise, obesity and infertility are the major topics in the latest news on testosterone replacement therapy (TRT).
Studies presented at the recent American Urological Association (AUA) meeting show that exercise improves the effect of testosterone therapy, while obesity reduces the success rate. One of the three studies on obesity showed that it actually could be the cause of low testosterone.
And one lecture at the AUA meeting in Orlando warned that men in their 30s and 40s who use testosterone therapy might be risking infertility during their primary reproductive years.
"There is still so much we have to learn about testosterone therapy," Dr. Ajay Nangia, a professor of urology at the University of Kansas, told Drugwatch.com during the convention. "There are some legitimate concerns about testosterone therapy, but until we get more studies done, we don't really know everything we need to about it."
There is growing concern among doctors, now that "Low T" is an everyday topic and is featured in countless TV commercials. There have been a number of news stories about the cardiac risks and risks to women and children from exposure to testosterone therapy. These new studies and discussions shine light on areas not often discussed.
Exercise and Testosterone
Exercise spurs positive results among TRT users, according to a study done by Dr. Min Gu Park from Inje University in South Korea. He reported findings from a study of 50 patients with late-onset hypogonadism (low testosterone). The men involved had erectile dysfunction and testosterone levels below 350 ng/dL.
He divided the men into two groups, with each group receiving 12 weeks of TRT and eight weeks of follow-up without treatment. One group was offered a supervised physical program during the 12 weeks of TRT, spending at least three days a week doing 90 minutes of aerobic, strength and stretching exercises.
While both groups show increased levels of testosterone, the exercise group showed significantly higher levels. The study also showed that the improvement can be sustained with continuous exercise, even after testosterone treatment has ended.
Obesity and Testosterone
Researchers in Germany and the U.S. spent five years examining 164 men (ages 32 to 84) and concluded that obesity and other metabolic disorders may be related to low levels of testosterone. Restoring hormone levels helped the group decrease weight by 11 percent (26 pounds) and waist size by 9 percent (3 inches).
Another study, by Cornell Medical College, indicated that men with diabetes and obesity have less success with TRT than other men. Of the 58 patients studied, 32 had body mass index (BMI) ratings that labeled them as non-obese. The other 26 were obese.
All 58 patients were of similar age and baseline hormone levels at the start of the study and had symptoms associated with low testosterone, such as low sex drive and erectile dysfunction. They were treated with one of three commercial transdermal testosterone replacements for 18 to 24 months.
By the end of the study, 81 percent of the non-obese men had achieved normal testosterone levels, while 52 percent of the obese men had achieved normal levels.
Dr. Tobias Kohler, associate professor and residency program director at Southern Illinois University School of Medicine, moderated the AUA news conference presenting the study results, and said: "What do we need to do to fix this? Clearly the answer is that patients have to eat more nutritious food and less garbage, exercise more and take better care of themselves.
"In the right patients, TRT can significantly improve symptoms, however, as these studies show, not all men may be good candidates for this therapy."
Infertility and Testosterone
Dr. Nangia brought up the subject of infertility and testosterone during a lecture on medication-induced infertility at the convention. He was critical of patients, and especially doctors, for relying too much on heavily promoted testosterone products to deal with issues like low libido and even infertility.
"Testosterone causes … a profound decrease in spermatogenesis, including azoospermia (no sperm)," he said. "We know intramuscular testosterone works more aggressively in this regard than topical, but topical is not immune in doing this.
"We also know testosterone usage has increased over the last decade, in expenditure, prescriptions and usage. What's concerning is this: Men in their reproductive years, many of whom have not completed or started their family, are being prescribed testosterone – and sometimes without awareness of this issue."
Share This Page:
How can we improve this page?
Thank You for Your Feedback
We appreciate your feedback. One of our content team members will be in touch with you soon.
We appreciate your feedback. One of our content team members will be in touch with you soon.