FDA Wants Opana ER Off Market
Fact-Checked
Editors carefully fact-check all Drugwatch content for accuracy and quality.
Drugwatch has a stringent fact-checking process. It starts with our strict sourcing guidelines.
We only gather information from credible sources. This includes peer-reviewed medical journals, reputable media outlets, government reports, court records and interviews with qualified experts.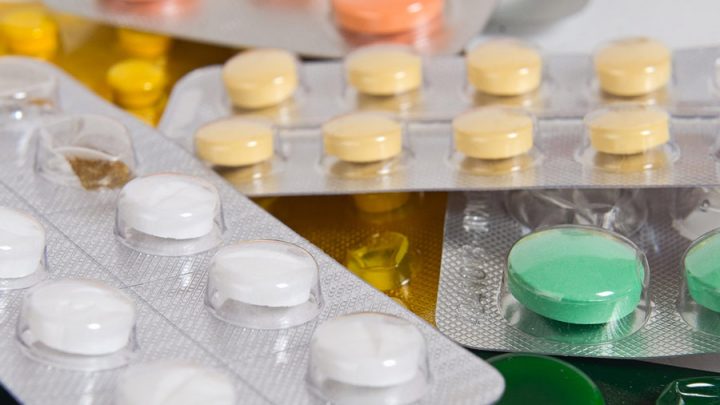 For the first time, the U.S. Food and Drug Administration is asking a pharmaceutical company to remove an opioid pain medication from the market because of problems with abuse.
The agency is requesting that Endo Pharmaceuticals stop marketing Opana ER (oxymorphone hydrochloride extended release), a drug considered twice as powerful as Oxycontin and three times as powerful as morphine.
One expert told CNN that the FDA move is a major development, but should be only the first step.
"My comment is 'wow,' " Dr. Andrew Kolodny, co-director of opioid policy research at the Heller School for Social Policy and Management at Brandeis University, told the cable news network. "This is pretty exciting. This is big news."
Though Kolodny said he sees this as a "good sign" in fighting opioid abuse, he added, "Opana is not the only one that needs to come off the market."
The FDA suggested in its announcement that this may, in fact, be the first in a series of efforts to address painkiller abuse. The agency said it "will continue to examine the risk-benefit profile of all approved opioid analgesic products and take further actions as appropriate as a part of our response to this public health crisis."
Asked if the FDA has any other pain medications under similar review, agency spokeswoman Sarah Peddicord told DrugWatch that the FDA is also assessing the latest available data of abuse patterns for generic oxymorphone ER and oxymorphone IR (immediate release) products. "We do not have further information to share at this time, and will keep the public informed on the next steps from the agency as appropriate" she said in an email.
FDA Commissioner Scott Gottlieb said this is an effort that will continue. "We are facing an opioid epidemic – a public health crisis, and we must take all necessary steps to reduce the scope of opioid misuse and abuse," he said. "We will continue to take regulatory steps when we see situations where an opioid product's risks outweigh its benefits, not only for its intended patient population but also in regard to its potential for misuse and abuse."
Endo International released a statement in response to the FDA's announcement saying it is "reviewing the request and evaluating the full range of potential options as we determine the appropriate path forward." The company said it "feels a strong sense of responsibility to improve the care of pain for patients while at the same time taking comprehensive steps to minimize the potential misuse of its products."
Endo added that Opana ER is safe and effective "when taken as prescribed."
Opana Makes Millions for Endo
Opana ER was Endo's top performing pain medication in 2016, when it brought in nearly $159 million, a decrease from 2015 when it generated more than $175 million and 2014 when it made nearly $198 million for the company. The Ireland-based company reported about $4 billion in total revenue in 2016.
Following the FDA's announcement, Endo shares on Wall Street lost 13.4 percent to $11.93 in trading after U.S. markets closed.
The FDA said it has not yet made public any data related to overdose deaths associated with Opana. However, some data was available from various other sources.
For example, in Florida, in the first six months of 2016, oxymorphone was found in the bodies of 240 deceased people, 67 of which it was determined to be the cause of death, according to information from the state's medical examiners. That was an increase of 38 percent from the first six months of 2015, when the drug was found in the bodies of 174 deceased individuals.
Nationwide, estimated emergency department visits associated with oxymorphone increased from 4,599 in 2010 to 12,122 in 2011, according to the Drug Abuse Warning Network. The American Association of Poison Control Centers reported 1,041 total oxymorphone exposures in 2011, an increase from 169 in 2010.
Soon after Endo released Opana in 2006 for severe pain that requires around-the-clock, long-term opioid treatment, abuse and overdose deaths were reported.
According to a report by Reuters, law enforcement in rural areas of the country saw a rise in Opana abuse after Oxycontin was reformulated in 2010 to make it more difficult to snort or inject. Because Opana is more potent than Oxycontin, users were more vulnerable to overdosing.
Addicts Inject Opana, Get HIV
In 2012, in response to the abuse, Endo reformulated the drug to prevent addicts from crushing and snorting it. But drug abusers quickly discovered they could manipulate the drug to inject it. This led to the largest outbreak of HIV in Indiana history in 2015. In a rural county that historically reported fewer than five cases of HIV a year, there were 135 reports in the first few months of the year among people in the same community who shared syringes to inject oxymorphone.
Tennessee appears to be the capital of oxymorphone abuse. In that state, doctors wrote almost 22 times as many oxymorphone prescriptions as were written in Minnesota, according to a 2014 report by the Centers for Disease Control and Prevention.
Dr. Neil Shusterman, chief medical officer of Endo, told a CDC committee in March that 75 percent of all Opana abuse reports compiled by the federal government after the drug was reformulated originated in Tennessee. Tennessee residents make up only 2 percent of the entire U.S. population.
Abuse of the drug has also been linked to transmission of hepatitis C, including an outbreak in New York state in 2011, and the blood disorder thrombotic microangiopathy in northeastern Tennessee in 2012.
In 2016, Endo agreed to pay a $200,000 fine and change its marketing of Opana ER to settle a case brought by New York Attorney General Eric T. Schneiderman. The agreement required the company to stop misrepresenting Opana ER's properties and to accurately describe the risk of addiction.
Schneiderman's office said Opana ER has been widely abused in New York, prompting Nassau County to issue a public health alert in May 2011. The New York Attorney General asserted that an investigation by his office determined that Endo improperly marketed Opana ER as crush resistant, when Endo's own studies showed that the pill could be crushed and ground. This, the attorney general said, provided a false sense of security to health care providers and their patients.
Schneiderman also said Endo had improperly instructed its sales representatives to play down the risks of Opana ER, including dangers involving addiction.
The FDA said its decision was based on a review of data that showed a "significant shift" of the method abuse from nasal to injection after the drug was reformulated.
"The abuse and manipulation of reformulated Opana ER by injection has resulted in a serious disease outbreak. When we determined that the product had dangerous unintended consequences, we made a decision to request its withdrawal from the market," said Dr. Janet Woodcock, director of the FDA's Center for Drug Evaluation and Research. "This action will protect the public from further potential for misuse and abuse of this product."
If Endo decides not to remove the drug from the market, the FDA said it "intends to take steps to formally require its removal by withdrawing approval. In the interim, the FDA is making health care professionals and others aware of the particularly serious risks associated with the abuse of this product."
The FDA decision follows a vote in March by an advisory committee, which concluded that the risks of Opana ER outweigh its benefits.
Still, according to the minutes of the March meeting, committee members were under no illusion that removing Opana ER from the market would solve the problem of painkiller abuse.
"The committee concurred," the minutes state, "that patients abusing opioids will find something else to abuse if Opana ER is not available."
Share This Page:
How can we improve this page?
Thank You for Your Feedback
We appreciate your feedback. One of our content team members will be in touch with you soon.
We appreciate your feedback. One of our content team members will be in touch with you soon.