Endo International and American Medical Systems
Pharmaceutical company Endo International primarily focuses on pain management, with Percocet among its most widely recognized painkillers. Endo added urology and medical devices after acquiring American Medical Systems (AMS) in 2011. Three years later, Endo was faced with nearly $1 billion in lawsuits over an allegedly defective pelvic mesh device.
Endo International is a generics and specialty branded pharmaceutical company that began operations in 1997 after a $277 million buyout from what was formerly known as DuPont Merck. This buyout included the purchase of all of Endo Laboratories LLC's generic products as well as 12 brand products, including Percocet and Percodan, two well-known narcotic painkillers.
With global headquarters in Dublin, Ireland, and U.S. headquarters in Malvern, Pennsylvania, the billion-dollar, worldwide pharmaceutical company consists of approximately 4,900 employees. It is divided into three business segments, including U.S. Generic Pharmaceuticals, U.S. Branded Pharmaceuticals and International Pharmaceuticals.
In 2021, the company reported $2.99 billion in revenue.
The company's chief executive officer (CEO) and president, Paul V. Campanelli, joined Endo in 2015 following its $8 billion acquisition of Par Pharmaceutical, where Campanelli was the CEO since 2012. Campanelli was officially named Endo's CEO in September 2016. In a statement, Campanelli said, "We are committed to helping patients in need by providing pharmaceuticals of uncompromising quality and value… and that mission is embedded in all that we do."
Endo's key therapeutic areas consist of:
Allergy immunotherapy
Central Precocious Puberty (CPP)
Dermatology
Infectious disease
Insomnia
Orthopedics
Pain
Urology
Men's health
An overview of the company points to its Corporate and Business Development teams' dedication to routinely evaluating "product and company acquisitions, licenses and strategic alliances in order to create a robust portfolio of quality medicines."
In April 2011, Endo announced its acquisition of American Medical Systems (AMS) for $2.9 billion, or $30 per share, which included an assumption and repayment of $312 million in AMS debt. The end strategy was "to continue adding to Endo's treatments for urology and pain." Endo's acquisition of AMS was ultimately to result in a gain for Endo with "promising medical devices and services," including treatments for erectile dysfunction, male and female incontinence, and prostate problems.
Endo expected to see a minimum of $50 million by 2013 in savings to operating costs after the merger. But three years after the acquisition and five months after paying out $830 million in settlements to resolve lawsuits related to vaginal mesh implant complaints, Endo put AMS up for sale. The price was nearly $1 million less than the 2011 acquisition cost.
The company is further made up of five sub-companies including:
Endo Pharmaceuticals

headquartered in Malvern, Pennsylvania; branded pharmaceutical products

Par Pharmaceutical

headquartered in Chestnut Ridge, New York; generic and over-the-counter (OTC) drugs

Paladin Labs

headquartered in Montreal, Canada; pharmaceutical products for the Canadian market

SOMAR

headquartered in Mexico City; leading pharmaceutical company providing generic and branded pharmaceutical products for key market segments in Mexico

Litha

headquartered in Midrand, South Africa; health care group providing services and products to the Southern African market, including public and private hospitals, pharmacies, general and specialist practitioners, and government law enforcement programs
Endo International History
Endo began its operations in 1997 when three executives of DuPont Merck (prior to its dissolution in 1998), led by Carol Ammon, acquired 37 pharmaceutical products, related rights and other assets in a management buyout from the same company. The purchase of certain pain management drugs and the Endo name cost $277 million, financed by Kelso & Co. (a private equity investment firm), and included several important brands, such as Percocet, a combination drug (acetaminophen and oxycodone) used to treat moderate to severe pain.
Did You Know?
Endo's origin began in the 1920's with a small pharmaceutical company called Intravenous Products of America, Inc.
But Endo's origin can be traced back to several decades prior to the 1997 buyout. Its history actually begins in 1920 with a family-run pharmaceutical company called Intravenous Products of America, Inc. The small pharmaceutical company was located in Manhattan and founded by five brothers in the Ushkow family. The company later relocated to Long Island and changed its name to Endo Products in 1935.
In 1970, E.I. du Pont de Nemours & Company (a.k.a. DuPont), acquired Endo for its marketing capabilities, having just three years prior developed an anti-viral drug called Symmetrel. But by the early 1980s, Endo was only bringing in about $100 million in annual revenues; and with DuPont generating more than $22 billion in annual sales overall, the decision was made in 1983 to drop Endo's name from its pharmaceutical division, even with Endo continuing to develop new drugs.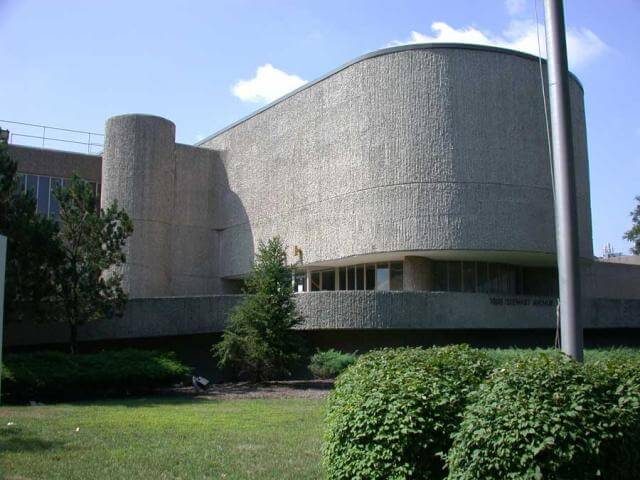 Endo Reemerges
In 1990, DuPont and Merck and Company created The DuPont Merck Pharmaceuticals Company, and in 1993 DuPont Merck established a subsidiary to serve as its generic division under the Endo name. Despite Endo being "off-the-radar" for over a decade, 85 percent of pharmacists in a survey still remembered the name in a positive light. The generic division was officially formed in early 1994.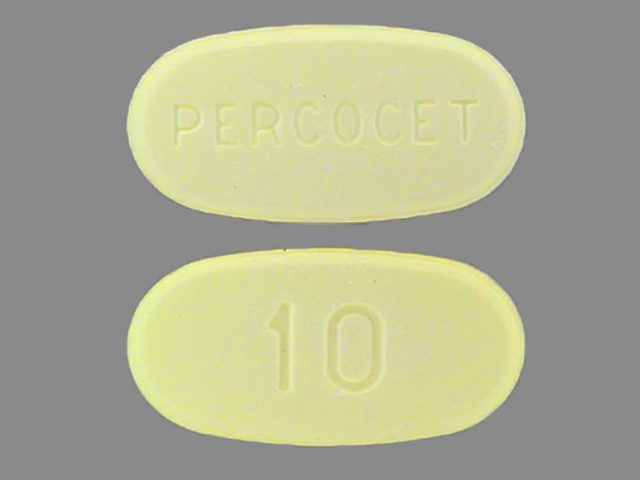 Carol Ammon, Louis Vollmer and Mariann MacDonald all played a role in reinstating the Endo name. When DuPont Merck placed them on a team and tasked them with determining what to do with some of Endo's older pain medications, such as Percocet, Ammon soon learned that the company wanted to sell its entire pain-management franchise, an area in which she had worked most of her career. This led to Ammon heading a management buyout to acquire what is now known as Endo Pharmaceuticals.
After seeking and receiving FDA approval on different dosages of Percocet to include 2.5, 7.5 and 10 milligrams, in addition to the pre-existing 5 milligram version, the painkiller experienced new growth.
Percocet Sales
Despite the lack of patent protection (meaning generic prescriptions were available) on the decades' old drug, Percocet's sales increased from $40 million to $214 million from 1997 to 2003.
Lidoderm, an adhesive patch containing a 5 percent lidocaine solution, became another success for the company, which gained FDA approval and began marketing the product in 1999. In 2001, Lidoderm sales reached $40 million and by the following year sales had more than doubled to $83.2 million. It remains one of Endo's top-selling drugs for pain management.
Endo is also always looking for external growth, and with the 2000 acquisition of Algos Pharmaceutical Corporation, a New Jersey-based company also specializing in pain management, Endo became a publicly-traded company. This growth was accompanied by a setback in 2002, though, when a promising new drug, MorphiDex (combining morphine and dextromethorphan to treat cancer pain), obtained in the acquisition, failed to perform better in treating pain than morphine in late-stage clinical trials, forcing Endo to abandon the project and face backlash from its investors.
Lawsuits also ensued, including patent infringements aimed at Endo for the development of generic versions of already branded drugs, and one filed by Endo against California-based generic drug maker, Watson Pharmaceuticals, Inc. Despite the lawsuit, Watson gained FDA approval and began marketing a generic version of Endo's proposed Percocet variant that was discussed between the companies, subject to a confidentiality agreement, during partnership considerations.
Company Timeline
1920

Ushkow brothers start Intravenous Products of America, Inc.

1935

Pharmaceutical company's changes name to Endo Products.

1950

Launch of Percodan — a combination (aspirin and oxycodone) painkiller

1970

E.I. du Pont de Nemours & Company (DuPont) acquires Endo

1971

Percocet is launched

1994

DuPont Merck reestablishes Endo as a separate entity called Endo Laboratories LLC — it served as a generic division.

1997

Three executives from DuPont Merck acquire certain products from the company in a management buyout and Endo begins operations.

1999

Endo received FDA approval to launch Lidoderm (anesthetic to relieve pain and numb skin, also marketed to treat irregular heartbeats) as first proprietary, patented product. Company attempts to revive Percocet (its leading brand-name drug) sales by submitting three different dosing strengths of the narcotic painkiller for approval

2000

Endo acquires Algos Pharmaceutical Corporation and becomes a publicly-traded company under the NASDAQ symbol ENDP.

2001

FDA approval received for new Percocet strengths — 7.5 and 10 milligram doses.

2002

Endo establishes first internal sales force and reaches $1 billion in sales.

2006

Endo receives FDA approval for Opana and Opana ER; acquisition of RxKinetix Inc. broadens Endo's pipeline with supportive-care oncology products.

2008

Company obtains exclusive rights to Voltaren Gel (diclofenac — a nonsteroidal anti-inflammatory drug (NSAID) — in a topical form) from Novartis

2009

Endo acquires Indevus Pharmaceuticals Inc. providing the company with a specialized focus in urology (urinary tract system and male reproductive organs), endocrinology (having to do with the endocrine system — a system of glands that secrete hormones) and oncology (prevention, diagnosis and treatment of cancer).

2011

Endo launches Fortesta (testosterone) Gel. American Medical Systems (AMS) Inc. becomes a wholly-owned subsidiary of Endo.

2012

Company announces corporate name change to Endo Health Solutions.

2013

U.S. corporate headquarters moves to Malvern, Pennsylvania.

2014
2015

Endo acquires Litha Healthcare Group. Boston Scientific acquires AMS Men's Health. Endo acquires Par Pharmaceutical Holdings Inc. Endo receives FDA approval for Belbuca (an opioid medication).

2016

Endo announces "wind down" (closing) of Astora Women's Health (formerly known as AMS Women's Health). Campanelli named CEO.

2017

Endo announces strategic change aimed at unifying its operating model, enhancing its generics pipeline, transforming the branded business into a "highly focused specialty business" and eliminating non-core assets.
Endo Acquires American Medical Systems
Endo Pharmaceuticals announced its agreement to purchase American Medical Systems (AMS) in April 2011 for $2.9 billion, or $30 per share of AMS's outstanding stock. The New York Times reported that this price was 34 percent above AMS's closing share price at the time of the deal, with Endo assuming and paying off $312 million in AMS's debts.
AMS provides medical devices and therapies aimed at restoring pelvic health and consists of three segments, including men's health, women's health and benign prostatic hyperplasia (enlarged prostate) therapy. In 2010, the Minnesota-based company reported $542.3 million in revenues and $87 million in net income.
Endo explained that with the acquisition of AMS, the pharmaceutical company would be gaining what it described as "promising medical devices and services, including treatments for erectile dysfunction, incontinence and prostate problems."
Pelvic Mesh Becomes Problematic
In April 2014, just three years after acquiring AMS and thereby entering into the urology device market, Endo was facing mounting lawsuits, totaling about 20,000, from patients affected by vaginal mesh implants. Patients alleged severe pelvic pain, painful sex, infection, bleeding, organ perforation, and mesh erosion affecting surrounding tissues and causing urinary problems.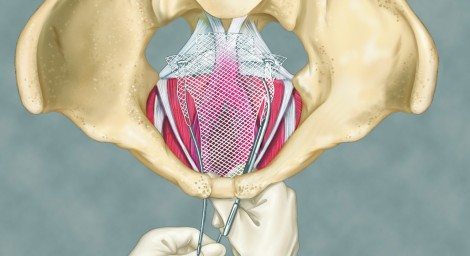 The mesh devices used to treat urinary incontinence and pelvic organ prolapse included the Perigee, Apogee and Elevate implants. Endo agreed to pay $834 million to resolve most of the lawsuits. But in early 2016, the Philadelphia Business Journal reported that the company set aside $1.53 billion to cover legal costs at the end of the quarter. Under the proposed settlement terms, women claiming injuries from AMS's vaginal mesh devices would receive an average of $40,000 per settled case, according to Bloomberg News.
Endo wasn't the only manufacturer facing lawsuits and paying out legal claims regarding defective vaginal mesh products. The FDA imposed stricter safety requirements on the devices just one day prior to Endo's almost $1 billion settlement proposal, due to the higher risk associated with them. The Los Angeles Times said that the FDA's new terms offered greater incentive to vaginal mesh manufacturers, such as Boston Scientific and Johnson & Johnson, to settle.
Boston Scientific Acquires Men's Health Portion of AMS
In April 2015, Boston Scientific closed a deal with Endo International to acquire AMS's Men's Health and Prostate Health businesses for the purchase price of $1.6 billion in up-front cash. The agreement also included a potential additional $50 million based on 2016 sales outcomes.
The $1.6 billion purchase price excluded the AMS Women's Health unit, which was not a part of the transaction. Instead, the sale included the medical device units focused primarily on developing products for treating urologic conditions, such as male incontinence, erectile dysfunction and prostate enlargement.
Endo Closes Astora Women's Health
In February 2016, Endo International announced that it would be "winding down" and closing its Astora Women's Health (formerly known as AMS Women's Health) device unit, resulting in a 21 percent drop in its stock. While the company's efforts to sell the division, still ailing from ongoing litigation, were not completely unsuccessful, Endo decided to cease business operations in part to "reduce the potential for product liability related to future mesh implants," according to the Philadelphia Business Journal.
Endo's Drug Opioid Litigation
Endo, along with other pharmaceutical companies, is facing a lawsuit filed by Ohio accusing it of "conducting marketing campaigns that misled doctors and patients about the danger of addiction and overdose," according to the New York Times. In May 2017, Ohio's attorney general, Mike DeWine, sued Endo and other opioid drug makers in a type of case that has also been filed in Mississippi, West Virginia, New York, California and Chicago.
The Centers for Disease Control and Prevention (CDC) reported that in 2015, more than 25,000 people in the U.S. died from overdosing on opioids, such oxycodone (an active ingredient in Percocet) and hydrocodone, ranking death by these particular narcotics as a more common incident than homicide and nearly more common than traffic accidents.
DeWine Statement
DeWine stated in his lawsuit that drug makers are responsible for promoting a shift in the culture of prescribing these drugs from the treatment of short-term, acute pain to chronic pain, lasting months or even years.
He is seeking recovery of funds paid out by programs such as Medicaid for these drugs as well as addiction treatment. The New York Times reported that states took a similar approach in the 1990s against the tobacco industry, resulting in settlements of more than $200 billion.
FTC Investigation and Litigation
In March 2016, the Federal Trade Commission (FTC) filed a complaint in federal court against Endo Pharmaceuticals Inc., accusing the drug company of violating antitrust laws by paying generic drug makers to delay the release of lower-cost generic versions of Opana ER (an extended-release opioid used to treat moderate to severe pain) and Lidoderm (a topical patch used to treat pain associated with post-herpetic neuralgia, a complication of shingles).
This type of action is referred to by the FTC as a pay-for-delay agreement, and it blocks consumers' access to affordable prescription medications by eliminating competition. The FTC's complaint alleged that Endo paid Impax Laboratories Inc. more than $112 million in exchange for Impax's agreement not to compete with a generic version of Opana ER. The complaint further alleged that Endo paid Watson Laboratories Inc. hundreds of millions of dollars to "illegally [maintain] its monopoly over Lidoderm."
Pay-for-Delay
Endo employed a pay-for-delay tactic to generic drug makers to delay the release of their generic drugs to eliminate competition.
In October 2016, the FTC voluntarily dismissed its complaint originally filed in the U.S. District Court for the Eastern District of Pennsylvania, but subsequently refiled against Endo and other defendants in the U.S. District Court for the Northern District of California. Endo filed its own declaratory judgment actions against the FTC seeking rulings on the FTC's legal authority to initiate the litigation against Endo regarding, among other things, Endo's pay-for-delay settlements with Impax and Watson.
In January 2017, Endo and the FTC filed a stipulated (agreed-upon) order resolving all disputes between the parties, including the patent infringement settlements between Endo and the two drug companies over Opana ER and Lidoderm. Endo made no admission of guilt under the order and agreed to certain covenants (written promises) for a period of 10 years relating to patent infringement litigation, including not entering into agreements that would prevent or delay the release of authorized generic products into the market.
Future of Endo: Drug Pipeline
Endo says it aims to maintain its specialty focus in the areas of pain, urology, men's health, orthopedics and endocrinology. The drug maker says it is "strategically expanding the company's development pipeline by adding new products through acquisitions and in-licensing (drug company partnerships), as well as by funding product life cycle management opportunities for approved products that support clear patient benefits."
Products that the company currently has in development include Buprenorphine HCl buccal film, or Belbuca, a long-term opioid for chronic pain, Xiaflex (collagenase clostridium histolyticum), an orthopedic drug administered by injection for the treatment of Dupuytren's contracture (a hand deformity), and CCH (collagenase clostridium histolyticum) for the treatment of frozen shoulder syndrome, as well as dermatological use in the treatment of cellulite.
But some experts, including Morgan Stanley analyst David Risinger, are uncertain about Endo's growth beyond 2017, stating that Belbuca's success is difficult to predict as it is entering a highly competitive chronic pain market. Risinger further pointed out that the demand for drugs such as Xiaflex for the treatment of frozen shoulder and cellulite, may not be as high as expected, and he remains skeptical as to "new indications," or the recognition of the medication as "necessary or advisable."
Please seek the advice of a medical professional before making health care decisions.
Share This Page:
How can we improve this page?
Thank You for Your Feedback
We appreciate your feedback. One of our content team members will be in touch with you soon.
We appreciate your feedback. One of our content team members will be in touch with you soon.
Who Am I Calling?
Calling this number connects you with a Drugwatch representative. We will direct you to one of our trusted legal partners for a free case review.
Drugwatch's trusted legal partners support the organization's mission to keep people safe from dangerous drugs and medical devices. For more information, visit our partners page.