Powerful Painkiller Opana ER Yanked After Rare FDA Strike
Fact-Checked
Editors carefully fact-check all Drugwatch content for accuracy and quality.
Drugwatch has a stringent fact-checking process. It starts with our strict sourcing guidelines.
We only gather information from credible sources. This includes peer-reviewed medical journals, reputable media outlets, government reports, court records and interviews with qualified experts.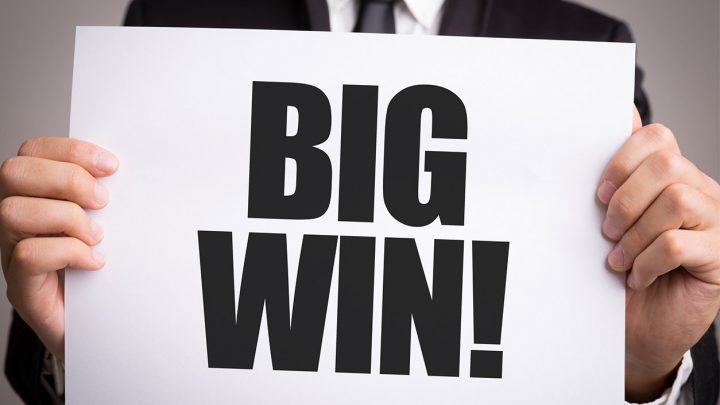 A month after the U.S. Food and Drug Administration's unprecedented request that a painkiller be taken off the market because of issues with abuse, Endo International has agreed to voluntarily stop selling Opana ER and recall the drug from the U.S. market.
The company "continues to believe in the safety, efficacy, and favorable benefit-risk profile of Opana ER…when used as intended, and notes that the company has taken significant steps over the years to combat misuse and abuse," Endo said in a news release July 6. "Nevertheless, after careful consideration and consultation with the FDA following the FDA's June 2017 withdrawal request, the company has decided to remove Opana ER from the market."
The drug, oxymorphone hydrochloride extended release, is considered twice as powerful as Oxycontin and three times as powerful as morphine.
The drug was Endo's biggest moneymaker in 2016, generating almost $159 million in sales, down from 2015 when it brought in more than $175 million. Endo said it made $35.7 million from the drug in the first quarter of 2017.
The company, which is based in Ireland, said it plans to work with the FDA to coordinate the removal of the drug in a manner that minimizes the disruption of treatment for patients and allows them to seek advice from their doctors. Patients taking the drug should discuss options with their doctors at their next visit, the company said in its announcement.
A First for the FDA
This marks the first time the FDA has ever requested that a painkiller be removed from the market solely because of problems with abuse. In making the request, the agency suggested this may be just the first in a series of efforts to address the epidemic of painkiller abuse that has gripped many parts of the country. The agency said it would "continue to examine the risk-benefit profile of all approved opioid analgesic products and take further actions as appropriate as a part of our response to this public health crisis."
On the same day of Endo's announcement, the Centers for Disease Control and Prevention released information that the amount of opioids prescribed in the United States has declined after peaking in 2010, but still remains "extremely high."
In 2015 — the most recent year for which data were available — the CDC said, the amount of opioids prescribed was enough for every person in America to be medicated around the clock for three weeks.
Prescriptions went down every year through 2015, according to the CDC, which says taking opioids for longer periods of time or in higher doses increases the risk of addiction, overdose and death. The CDC said that in the late 1990s, health care providers began prescribing opioids for chronic pain not related to cancer, such as arthritis and back pain. This increased the length, doses and numbers of prescriptions.
In 2015, the CDC said, there were about three times as many opioids prescribed as there were in 1999. The agency says there is significant variation of the amount of prescriptions county by county, with the highest prescribing counties prescribing six times more than the lowest.
The higher prescribing counties had other similarities, such as a greater percentage of non-Hispanic, white residents, higher prevalence of diabetes and arthritis and higher unemployment rates and numbers of uninsured residents.
"The amount of opioids prescribed in the U.S. is still too high, with too many opioid prescriptions for too many days at too high a dosage," said Anne Schuchat, acting director of the CDC. "Healthcare providers have an important role in offering safer and more effective pain management while reducing risks of opioid addiction and overdose."
Expect More FDA Action
FDA Commissioner Scott Gottlieb said the agency's effort to address the opioid crisis that will continue. "We are facing an opioid epidemic — a public health crisis, and we must take all necessary steps to reduce the scope of opioid misuse and abuse," he said. "We will continue to take regulatory steps when we see situations where an opioid product's risks outweigh its benefits, not only for its intended patient population but also in regard to its potential for misuse and abuse."
Opana was reformulated in 2010 to make it more difficult to snort or inject. But drug abusers quickly figured out how to manipulate the drug so that it could be injected. The FDA noted that the shift by abusers from snorting to injecting Opana led to other disease outbreaks, a serious unintended consequence that contributed to the decision to seek its removal from the market.
In addition to overdoses, abuse of Opana has been linked to outbreaks of hepatitis C and the blood disorder thrombotic microangiopathy.
In 2016, after being sued by New York Attorney General Eric T. Schneiderman, Endo paid a $200,000 fine and agreed to stop misrepresenting the drug's properties and to accurately describe the risk of addiction.
In its announcement, the CDC recommended some guidelines for healthcare providers prescribing opioids for chronic pain:
Use only when the benefits outweigh the risks.
Start with the lowest effective does of immediate release opioids.
For acute pain, prescribe opioids only the number of days that the pain is expected to be severe enough to require them.
Reassess benefits and risks when considering dose increases.
Use state-based prescription monitoring programs to help identify patients at risk of addiction or overdose.
Share This Page:
How can we improve this page?
Thank You for Your Feedback
We appreciate your feedback. One of our content team members will be in touch with you soon.
We appreciate your feedback. One of our content team members will be in touch with you soon.