IVC Filter Implants in U.S. Outpace European Countries, Study Says
Fact-Checked
Editors carefully fact-check all Drugwatch content for accuracy and quality.
Drugwatch has a stringent fact-checking process. It starts with our strict sourcing guidelines.
We only gather information from credible sources. This includes peer-reviewed medical journals, reputable media outlets, government reports, court records and interviews with qualified experts.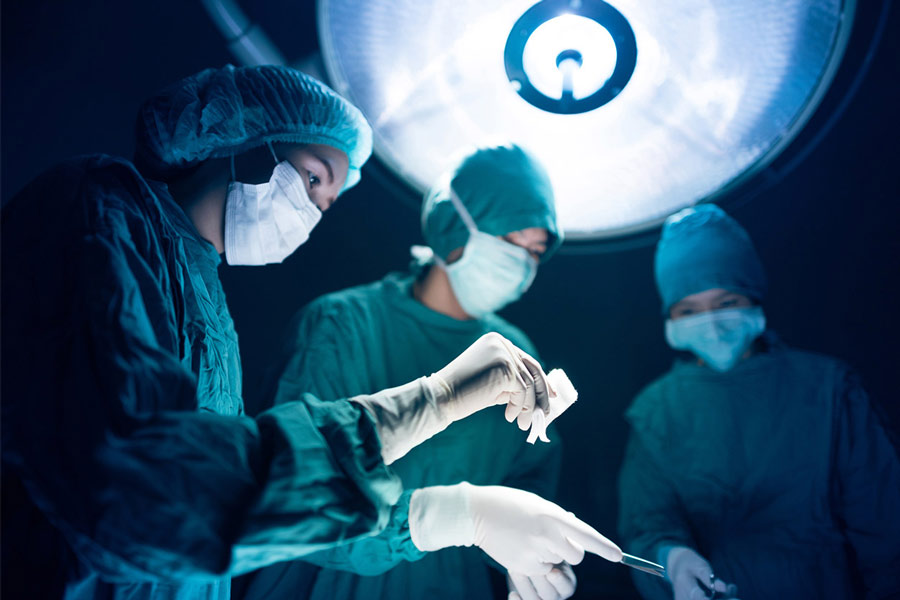 A government alert slowed inferior vena cava implants in 2010 but the U.S. still uses far more of the controversial clot-blocking devices than European countries, a new study found.
The rate of inferior vena cava (IVC) filter placements in this country dropped 29 percent to 39.1 per 100,000 patients in 2014. That's still dramatically higher than the IVC filter implantation rate in five large European countries of 3 in 100,000 patients, a study in JAMA Internal Medicine on July 10 said.
"In the United States, the IVC filter implantation rates are 25 fold higher than in Europe," research leader Dr. Riyaz Bashir said in a statement. Shaped like little spiders, the filters are inserted into the body's largest vein, the inferior vena cava.
The filters are designed to catch clots that would otherwise block blood flow, causing a potentially deadly condition called a pulmonary embolism. These embolisms are caused by clots that form in the deep veins — usually the legs — that can break loose and travel to the lungs. A clot is called a deep vein thrombosis.
IVC filters are used when blood thinners (anticoagulants) are not effective or unavailable as an option. More than a million IVC filters have been implanted during a 10-year period in the U.S., the study found.
"The hospitals across this country collectively are spending close to a billion dollars on these devices every year without a known significant benefit," Bashir added. "With current level of evidence we believe that the appropriate implantation rate in the U.S. should be similar to, or lower than, the rate observed in Europe."
IVC Filter Implantations Dropped After Warning
Bashir is a professor of medicine at the Lewis Katz School of Medicine at Temple University in Philadelphia, Pennsylvania. His team calculated implant rates while studying the effect of a "safety communication" about the devices issued by the U.S. Food and Drug Administration in 2010.
The FDA said doctors should remove IVC filters as soon as the patient is no longer at risk from a pulmonary embolism. The agency said the filters may fracture and move, puncturing blood vessels and organs.
Before the warning, IVC filter implants were on the rise, increasing by 22 percent to 55 in 100,000 patients from 2005 to 2010. After the warning, implants dropped 29 percent to 39 per 100,000 patients from 2010 to 2014.
"The significant decrease in IVC filter implantations after the FDA communication reflects that such communications are a very powerful means of affecting contemporary practice patterns around the country," said Bashir.
Doctor: Most IVC Filters Stay in Patients
In 2014, the FDA updated the warning, saying IVC filters should be removed within two months of implantation. More specifically, the FDA's recommendation is IVC removal between the 29th and 54th days following implantation in patients after the risk of pulmonary embolism has subsided.
"Despite the FDA warning, most retrievable filters are never retrieved," Dr. Rita F. Redberg of the University of California, San Francisco wrote in a related article in JAMA Internal Medicine. "In addition, evidence suggests that the longer the filter is in place the higher the chance of fracture."
In her article, Redberg, a cardiologist who specializes in heart disease in women, called for a moratorium on IVC filter implantations "unless or until there are data showing efficacy greater than risk."
Studies show the filters are even placed in patients who are able to take anticoagulants, Redberg said.
"Indeed, in a chart review of 3 hospitals in Massachusetts only 50% of IVC filters were placed for appropriate indications," she wrote. Researchers say 1,131,274 patients underwent IVC filter placement surgeries during the 10-year study period.
Share This Page:
How can we improve this page?
Thank You for Your Feedback
We appreciate your feedback. One of our content team members will be in touch with you soon.
We appreciate your feedback. One of our content team members will be in touch with you soon.