IVC Filters May Increase 30-Day Death Rate in Certain Patients
Fact-Checked
Editors carefully fact-check all Drugwatch content for accuracy and quality.
Drugwatch has a stringent fact-checking process. It starts with our strict sourcing guidelines.
We only gather information from credible sources. This includes peer-reviewed medical journals, reputable media outlets, government reports, court records and interviews with qualified experts.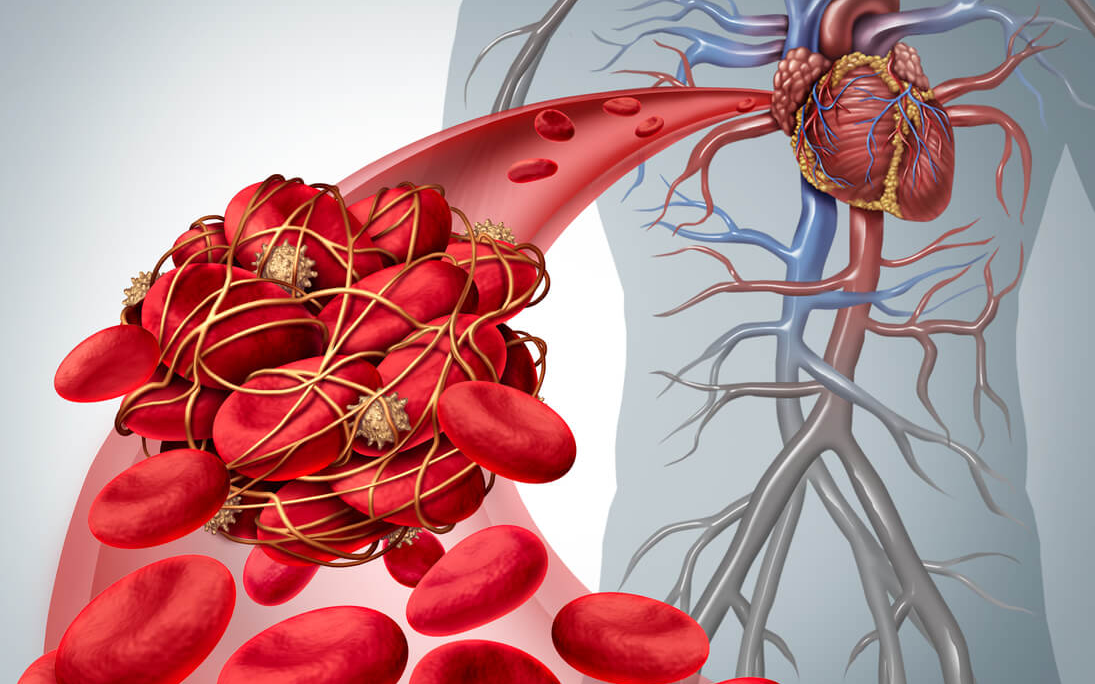 A new study found certain patients may be more likely to die within 30 days of receiving an IVC filter.
Researchers reviewed medical records of 126,000 patients. They found an increased mortality rate for patients with two conditions.
These were people with venous thromboembolic (VTE) disease and those who cannot take blood thinners. VTE includes deep vein thrombosis, pulmonary embolism or both.
The researchers adjusted for several factors. Afterwards, they found an 18 percent increase in the risk of death within 30-days. Their study appears in JAMA Network Open.
IVC filters are cage-like devices. They prevent blood clots from reaching the heart or lungs. Surgeons place the devices in the inferior vena cava (IVC), the largest vein in the body.
Thousands of people have filed lawsuits over the devices. The suits claim people suffered serious injuries from the devices.
Study Raises New Questions About IVC Filters
An editorial accompanied the study in JAMA Open Network. It said the research highlighted "a scarcity of evidence" for IVC filter use.
"We believe the greatest value of the study is to call out how limited our current evidence base is to support such a commonly used device," the editorial's authors wrote.
The authors also challenged the medical and research communities to "demand higher-quality studies."
Doctors implant about 100,000 IVC filters every year. But the study's authors argued that there is not much data on the filter's safety and effectiveness.
The researchers called for randomized clinical trials of IVC filters. They wrote this could help the medical community better know how safe and effective the filters are.
IVC Complications Can Be Serious
IVC filter complications include device fracture. Small pieces may migrate through the body. They may puncture blood vessels or organs. And they may damage the heart or lungs.
In some cases, the whole filter has migrated to another part of the body. This makes it difficult or impossible to remove.
Manufacturers have seldom issued IVC filter recalls for complication risks. The last time was in 2005 for a Boston Scientific model.
The company recalled 18,000 filters because a defect could cause blood clots in the heart or lungs. Most recalls since 2005 were for labeling or packaging errors.
Doctors may implant IVC filters in patients at risk of a pulmonary embolism (a blood clot in the lungs). The filters are an option when patients can't take blood thinners.
Some IVC filters are permanent and others are retrievable. Doctors should remove retrievable IVC filters after the threat of blood clotting passes. But studies have found many retrievable versions were never removed.
The U.S. Food and Drug Administration reviewed the issue in 2010 and again in 2014. The agency said surgeons should remove retrievable IVC filters between 29 and 54 days after they are implanted.
Bard Won Latest IVC Filter Lawsuit
IVC filter manufacturer Bard won an important IVC filter lawsuit earlier in July.
More than 8,000 people have filed IVC filter lawsuits over serious complications. Most are part of two multidistrict litigations (MDLs). One involves Bard. The other involves Cook Medical.
MDLs combine several similar lawsuits. This allows cases to move more quickly through the legal system.
Bard faces more than 4,100 lawsuits in its MDL. Cook Medical faces another 4,300 in its MDL.
The Bard victory came before the case went to trial. The court ruled the statute of limitations had expired. The statute of limitations is a deadline people have to meet for filing a lawsuit.
The case was a bellwether trial scheduled for court in September. Bellwether trials are test cases drawn from the different lawsuits. They test both sides' arguments at trial. They can sometimes determine if the cases are worth pursuing. Or their outcomes can help both sides negotiate a settlement.
Bard lost its first bellwether in March 2018. A jury awarded plaintiff Sherr-Una Booker $3.6 million for injuries blamed on a Bard IVC filter.
The company won a second bellwether trial in June. Bard still faces two more bellwethers in its MDL.
Share This Page:
How can we improve this page?
Thank You for Your Feedback
We appreciate your feedback. One of our content team members will be in touch with you soon.
We appreciate your feedback. One of our content team members will be in touch with you soon.