New FDA Medical Device Approval Process Will 'Lower the Bar'
Fact-Checked
Editors carefully fact-check all Drugwatch content for accuracy and quality.
Drugwatch has a stringent fact-checking process. It starts with our strict sourcing guidelines.
We only gather information from credible sources. This includes peer-reviewed medical journals, reputable media outlets, government reports, court records and interviews with qualified experts.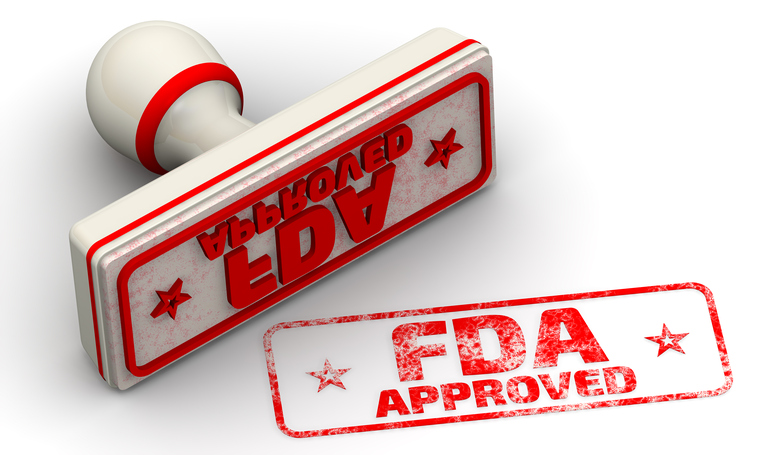 The U.S. Food and Drug Administration plans to roll out a new approval process early next year that would make new medical devices available sooner. Critics say this is a dangerous move for patients because it makes an already bad approval system worse.
FDA Commissioner Dr. Scott Gottlieb on Monday called for a "more progressive" approval process. It would make certain devices available for use even as the manufacturers and FDA gather evidence on their safety and performance. It would also rely much more heavily on information gleaned from how a device performs in the real world after it is cleared for sale rather than in clinical trials before it is approved.
"This undoubtedly will further lower the bar for the standard of evidence needed to determine that medical devices are safe and effective," Dr. Michael Carome, Director of Public Citizen's Health Research Group told Drugwatch.
The plan is in line with industry wishes at a time when current approval measures are under fire for letting risky devices slip through the regulatory process.
"The policy reflects Dr. Gottlieb's pro-industry, deregulatory approach he espoused before becoming commissioner," Carome said.
Suffering from side effects or complications from a defective drug or medical device?
FDA Plan Could Put Consumers At Risk
Gottlieb said the agency would be willing to accept "greater uncertainty" in cases where gathering evidence before putting a device on the market would be impractical.
"FDA intends to publish a draft guidance, again in early 2018, setting forth factors that the agency may consider when assessing acceptable uncertainty," Gottlieb wrote at the FDA website.
Such a plan could likely increase patient risk by putting a device on market before its safety and effectiveness has been proven.
"When you say you're going to have the agency accept greater uncertainty, that means accepting lower levels of evidence to show those devices are safe and effective," Carome said. "That's ultimately going to put consumers at risk."
Currently, manufacturers may have to gather evidence of safety and effectiveness, conduct clinical trials or show that a device is "substantially similar" to one already on the market.
To get their devices on the market sooner, manufacturers frequently follow the "substantially similar" route, called the 510(k) process.
Critics have blamed this process for allowing dangerous or defective devices through the regulatory process. Gottlieb says a system created in the 1970s to compare similar devices is inadequate for rapid advances in 21st century medicine.
"FDA recognizes that such direct comparison testing creates burdens for 510(k) applicants, especially when many new devices are designed in novel ways, using more advanced technologies," Gottlieb wrote.
Gottlieb says devices could instead gain initial approval by meeting a set of quality and safety standards. He says the FDA has identified 1,200 such national or international standards for medical devices so far.
FDA Plan Builds on Current, Controversial 510(k) Clearance Process
The 501(k) process was created in 1976 and applies to low and moderate risk medical devices. It allows manufacturers to bypass tougher clinical trials if they can show their device is "substantially similar" to devices already on the market. The process has long been criticized as allowing dangerous devices to slip through the cracks.
"The 510(k) process lacks the legal basis to be a reliable premarket screen of the safety and effectiveness of moderate-risk Class II devices and cannot be transformed into one," the Institute of Medicine, part of the National Academies of Sciences, Engineering and Medicine, said in a press release accompanying a 2011 report on problems with the 510(k) process.
Even then, the institute suggested replacing the 510(k) process with a system that could better gauge safety before putting medical devices on the market. But the ideas Gottlieb outlined on the FDA website this week appear to rely heavily on streamlining the 510(k) concept even further, while moving farther away from reliance on pre-market testing for medical devices. The commissioner argues that the process is showing signs of age.
"FDA's regulatory process has remained largely unchanged since it was first implemented 40 years ago," Gottlieb wrote. "As a consequence, there are an increasing number of cases where this basic framework isn't well-suited to reflect the innovation that we see today in certain technologies, and how we must evaluate those technologies."
Gottlieb called for incorporating FDA standards derived from the FDA Modernization Act of 1997 and the 21st Century Cures act of 2016 into a new model that would speed devices to market sooner.
The plan could allow a new device on the market without having to compare it to a previously approved medical product, so long as it met certain other standards.
Under the FDA's proposed framework, device manufacturers could demonstrate substantial equivalence by meeting safety and performance criteria through three pathways:
FDA-recognized standards
FDA-developed guidance documents
A combination of the two which meet the safety and performance levels new devices have to meet to gain 510(k) clearance
Serious Complications Blamed on FDA's Current 510(k) Process
Gottlieb's remarks came just days after a study in the UK medical journal BMJ took a critical look at how regulators missed problems with pelvic mesh.
Researchers at Oxford University said the FDA should have been alerted to "important differences in the technological characteristics of the mesh that should have negated the use of equivalence."
The researchers found 61 brands of pelvic mesh had made it onto the market largely through the 510(k) process, without any evidence of clinical trials on the devices.
They also found that many of the devices gained FDA clearance by showing their products were substantially similar to mesh that has since been removed from the market. Some of those products were removed because of higher than expected complication rates in patients.
The FDA has since reclassified pelvic mesh as Class III devices, ineligible for the 510(k) approval process. But by the time the agency acted in 2016, thousands of American women had already suffered serious injuries from the devices. Roughly 100,000 lawsuits over pelvic mesh complications were filed in the U.S. alone.
The Oxford researchers found that pelvic mesh lawsuits outnumber reports of complications to the FDA by 25 to 1, suggesting the agency is receiving reports of only a small fraction of problems with the devices.
Share This Page:
How can we improve this page?
Thank You for Your Feedback
We appreciate your feedback. One of our content team members will be in touch with you soon.
We appreciate your feedback. One of our content team members will be in touch with you soon.