Talcum Powder Lawsuit: $80M Blow for J&J, Supplier
Fact-Checked
Editors carefully fact-check all Drugwatch content for accuracy and quality.
Drugwatch has a stringent fact-checking process. It starts with our strict sourcing guidelines.
We only gather information from credible sources. This includes peer-reviewed medical journals, reputable media outlets, government reports, court records and interviews with qualified experts.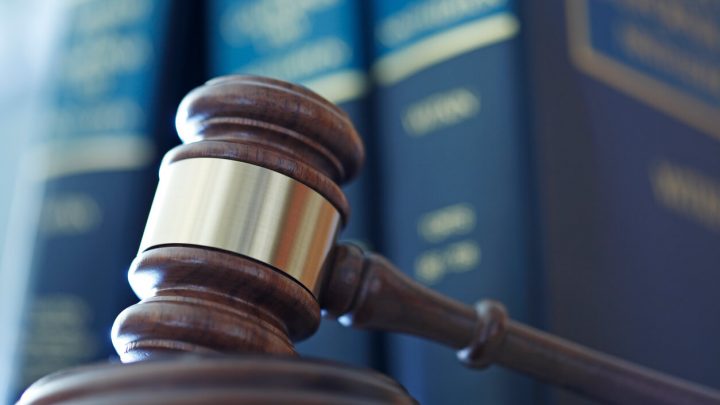 Jurors in New Jersey ordered Johnson & Johnson and its talc supplier to pay $80 million in punitive damages in a talcum powder lawsuit over the man's mesothelioma.
The verdict on Wednesday, April 11, came after jurors the prior week ordered the companies to pay Stephen and Kendra Lanzo $37 million to compensate them for Lanzo's mesothelioma, a deadly form of cancer linked to asbestos exposure.
J&J was held 70 percent responsible, while Imerys Talc America was found to be liable for 30 percent of the compensatory damages.
This makes the total award to the couple $117 million. It's, by far, the largest ever jury verdict in a talcum powder mesothelioma case. It's also the first verdict involving Johnson & Johnson and mesothelioma.
The trial centered on banker Stephen Lanzo's claim that his lifetime of use of baby powder and Shower to Shower was to blame for his mesothelioma. His lawyer has said that Lanzo, 46, is expected to die within 2 ½ years. Mesothelioma is a rare cancer that develops in the thin protective tissue covering the lungs and abdomen
Regarding the punitive damages, Johnson and Johnson was required to pay $55 million while Imerys was ordered to pay $25 million.
Taking both verdicts together, Johnson and Johnson was ordered to pay the Lanzos $80.9 million in compensatory and punitive damages, while Imerys was ordered to pay $36.1 million. The trial took place in New Brunswick, N.J., less than a mile from J&J's headquarters.
In determining that punitive damages are warranted, jurors had to find that the companies' acts were either "malicious" or involved "wanton and willful disregard for plaintiffs' rights," according to the judge's instructions and the verdict sheet.
The six jurors agreed unanimously that Imerys had met that standard, while jurors voted 5-1 that J&J had.
Before the punitive damages were decided, lawyers for J&J and Imerys told jurors they accepted the panel's decision the previous week that they had not done enough to prevent Lanzo's exposure to asbestos. But they maintained the companies had acted in good faith and had tried to do the right thing.
J&J Says it Did 'A Lot of Testing'
"This is a company that's doing lots and lots of testing," said J&J lawyer Robert "Mike" Brock, who asserted that the company "was constantly in touch with the FDA sharing its information."
Diagnosed with mesothelioma after talcum powder use?
"This is not a case for punitive damages," he declared. "No way. No how."
Brock insisted that J&J was "exercising due care." It was "ahead of the industry in terms of how they chose to test these products in the 70s." J&J, he said, was "trying to get it right."
Jurors were told that J&J has a net worth today of $13.4 billion, while Imerys Talc America is worth more than $128 million.
Drugwatch viewed the Lanzo trial summations via a live feed provided by Courtroom News Network.
Attorney: 'Your voice should be loud'
Moshe Maimon, attorney for the Lanzos, said J&J was more interested in protecting its "cornerstone" product, baby powder, than it was in protecting the public. Officials, he said, were concerned about their "sacred cow" and protecting their franchise.
They wanted to avoid vulnerability and suspicion, he added.
"They advertised it to the public as the purest protection," Maimon said.
He urged jurors to order punitive damages.
"Your voice should be loud," he said. "It should be loud that the arguments that they make cannot drown out your voice. They should not be heard to tell you that you are wrong…Require the wrongdoer to pay an amount of money sufficient to punish them and deter the wrongdoer from future misconduct."
Lawyers tangled over the significance of discussions in company documents of a mineral called tremolite in the talc used to make the powders.  While company attorneys argued that the tremolite involved was not asbestos, Maimon said it was.
Documents showing the company was looking for alternative mines in the U.S. to find talc were painted by the company lawyers as normal, smart business. They were portrayed by Maimon as more sinister evidence that J&J knew it had a problem.
Mixed Results in Other Talcum Powder Lawsuits
Previous trials involving claims that exposure to talcum powder caused mesothelioma have ended with mixed results.
While the manufacturers and distributors have won some cases, there have been at least three other multimillion-dollar verdicts. The most recent was in 2017 when a jury ordered talc distributor Whittaker, Clark & Daniels to pay the estate of a Long Island woman $16.5 million.
The cases are distinct from the thousands of pending claims filed by women who blame genital use of talcum powder for their ovarian cancer.
The largest verdict in those cases was $417 million for a California woman. That verdict was later overturned. A $110 million verdict in Missouri has been upheld.
Share This Page:
How can we improve this page?
Thank You for Your Feedback
We appreciate your feedback. One of our content team members will be in touch with you soon.
We appreciate your feedback. One of our content team members will be in touch with you soon.