Talcum Powder
Talc is a soft, naturally occurring mineral used in baby powders, makeup, deodorant, ceramics and paint. Some research also links talc to ovarian cancer and talc contaminated with asbestos to mesothelioma. Johnson & Johnson and other manufacturers face thousands of lawsuits from people who claim their talc products caused cancer.
What Is Talcum Powder?
Talcum powder is made from talc, a naturally occurring silicate mineral mined from rock deposits in the Earth's crust. Manufacturers crush, dry and mill talc into a fine, soft, white powder that is used in a variety of industrial and cosmetic products.
Three companies operate talc mines in the United States. According to the U.S. Geological Survey's Mineral Commodities Survey of January 2022, in 2021 domestic production of crude talc was an estimated 490,000 tons valued at $22 million.
While talc is generally considered safe, some studies link the fine powder to health problems. Safety concerns have led to a rise in talcum powder lawsuits.
Talcum Powder Uses
Talcum powder serves as a lubricant and adds softness and shine to products. It prevents caking, absorbs moisture and makes products feel silky. This makes it a common ingredient in cosmetics, food additives and industrial products. Talc was historically a key ingredient in baby powder.
People have been using talc as far back as ancient Egypt. Ancient Assyrians and Native Americans also used talc for a variety of purposes. Talcum powder has cosmetic and industrial uses.
Uses of Talc Produced and Sold in the United States in 2021
Ceramics (including automotive catalytic converters): 23%
Paper: 18%
Paint: 17%
Plastics: 11%
Rubber: 6%
Roofing: 4%
Cosmetics: 1%
The cosmetic talcum powder product consumers recognize the most is Johnson's Baby Powder. In 1893, Johnson & Johnson released Johnson's Baby Powder after discovering it could prevent diaper rash. Then companies began marketing it to women.
Johnson & Johnson has stated they will end global sales of talc-based baby powder in 2023. The company ceased selling talc-based baby powder in North America in 2020.
While some companies are now removing talc from their products, historically a number of popular makeup brands, and even cosmetics kits for children, contained talc.
Examples of products that have contained talc include:
Body Powder

Johnson's Baby Powder, CVS Brand Baby Powder, Rite Aid Baby Powder, Anti Monkey Butt Powder, Assured Shower & Bath Absorbent Body Powder, Angel of Mine Baby Powder, Family Dollar Mild Baby Powder, Shower to Shower Morning Fresh Absorbent Body Powder

Blush

Maybelline New York Expert Wear Blush Gentle Rose, N.Y.C. New York Color Cheek Glow Powder Blush West Side Wine, NARS Blush Torrid

Eye Shadow

Physician's Formula Shimmer Strips Custom Eye Enhancing Shadow & Liner Hazel Eyes, Black Radiance Eyeshadow Quartet Retro Chic, Stila Eye Shadow Trio Venus, Dior 5-Colour Iridescent Eyeshadow Petal Shine

Foundation

Black Opal True Color Liquid Foundation Heavenly Honey, Laura Mercier Foundation Powder Number 2

Face Powder

LA Colors Pressed Powder Nude, Revlon Color Stay Pressed Powder Fair, Cover Girl TruBlend Mineral Loose Mineral Powder Translucent Fair, Physician's Formula Summer Eclipse Bronzing & Shimmery Face Powder Moonlight/Light Bronzer, Wet n Wild Bronzer Light/Medium, Iman Luxury Pressed Powder Clay Medium Dark, Coty Air Spun Loose Face Powder Translucent, Black Opal Color Fusion Powder Mosaic Raspberry Bronzer, Almay Nearly Naked Loose Powder Light/pale, Clinique Stay Matte Sheer Pressed Powder Invisible Matte

Industrial Products

Rust Oleum spray paints, Dupli-Color High Heat Paint with Ceramic, Glidden Brilliance Collection Ceiling Paint, Behr Interior-Exterior Oil-Base Semi-Gloss paint, Kilz Masonry Waterproofing Paint, National Gypsum ProForm All Purpose Joint Compound, Minwax Wood Putty, Glidden Interior Latex Paint, Owens Foamular 150 Extruded Polystyrene Insulation, various ceramic glazes and clays
Some popular cosmetics brands that are talc free include Pacifica, Burt's Bees, Ecco Bella and BWC. Chanel, Revlon and L'Oreal have reportedly also declared their intent to move away from using talc in their cosmetic products.
Is Talcum Powder Safe?
Talc's safety is a contested issue. Talcum powder manufacturers and suppliers say the powdery mineral used in cosmetic products is highly refined and safe. For example, nearly 40 years of studies by researchers and medical experts around the world support the safety of talc, according to Johnson & Johnson.
But a number of studies have linked the use of talcum powder to specific cancers, including ovarian cancer and mesothelioma.
Although talc in makeup has not been linked to cancer, it can cause other health problems. Inhalation of face powder can also cause breathing difficulties. Makeup containing talc should never be applied to broken skin because it may cause inflammation or infection.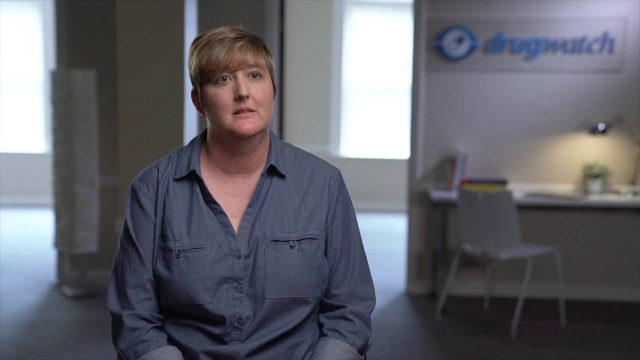 Does It Cause Mesothelioma?
Some studies and lawsuits link talcum powder contaminated with asbestos to mesothelioma. Mesothelioma is a deadly cancer that most commonly affects the lining of the lungs but can also develop in the lining of the abdomen or heart. Asbestos exposure has been linked to all three of these cancers.
People may inhale or swallow talcum powder contaminated with asbestos fibers. It can cause inflammation and scarring. This can lead to mesothelioma.
The International Agency for Research on Cancer (IARC) says talc contaminated with asbestos is "carcinogenic to humans." But the agency, which is a division of the World Health Organization, also specifies that asbestos-free talc is "not classifiable as to carcinogenicity in humans," according to the agency's June 2020 monographs on the identification of carcinogenic hazards to humans.
Does It Cause Ovarian Cancer?
Scientific literature going back to the 1960s has suggested a link between talcum powder and ovarian cancer, but there hasn't been a conclusive determination, according to the FDA. Women in these studies used talcum powder around the genital area.
A study in Cancer Epidemiology, Biomarkers & Prevention found African American women who used talcum powder on their genitals had a 44% increased risk of ovarian cancer.
The IARC has declared use of talc in the genital (perineal) region as "possibly carcinogenic to humans" according to the agency's June 2020 monographs on the identification of carcinogenic hazards to humans.
Is It Safe for Babies?
The American Academy of Pediatrics has voiced concerns about baby powder for decades. The organization recommends against the use of talcum powders on babies because it can cause severe lung damage and breathing problems if inhaled.
Other diseases linked to talc include:
Respiratory problems
Lung cancer
Talcosis
Asthma
Pneumonia
Baby Powder Recall
In 2019, Johnson & Johnson recalled 33,000 bottles of Johnson's Baby Powder after the U.S. Food and Drug Administration found asbestos in a sample it tested. In May 2020, the company announced it would stop selling talc-based baby powder in the United States and Canada.
The decision came after juries awarded billions of dollars to people who said talcum powder products gave them ovarian cancer or mesothelioma. But Johnson & Johnson has said its products are safe, and it stopped selling the products because of plummeting sales. Johnson's Baby Powder makes up only about 0.5% of its consumer health business.
In August 2022, J&J announced it would stop selling talc-based baby powder globally in 2023. The company insists its decision was made for financial reasons and has nothing to do with the products' safety.
Talc & Asbestos
Asbestos is a cancer-causing substance. Talc and asbestos occur naturally in the earth. In its natural form, some talc contains asbestos. The U.S. Food and Drug Administration (FDA) monitors cosmetic products for potential safety problems. But there is no law that requires cosmetic companies to share their safety information with the FDA.
The FDA does not allow asbestos in talcum powder. But the agency cannot guarantee that talc products sold in the U.S. are asbestos free.
Because of growing concerns about contaminated talc, the agency awarded AMA Analytical Services Inc. a one-year contract to test some talc-containing cosmetic products for asbestos in 2018. In March 2019, the FDA released the preliminary results. Forty-three samples tested negative for asbestos and nine tested positive.
More results are expected in 2021.
Warning Labels
Major manufacturers of talcum powder do not have warning labels on their products. The U.S. government has not acted to remove the powders or add warning labels. The FDA has not found enough evidence to recommend ovarian cancer warning labels on baby powder.
Johnson & Johnson's talc supplier added warning labels in 2006. J&J has yet to add similar warnings to its products.
Johnson's Baby Powder labels do caution against talcum powder inhalation. They also say that the powder is for external use only.
In 2017, evidence released in Eva Echeverria's ovarian cancer trial showed other baby powder manufacturers added ovarian cancer warnings.
Brands with warnings include: Angel of Mine Baby Powder from Dollar Tree and Spring Fresh Powder sold at Walmart.
Alternatives
Cornstarch is the most well-known alternative to talc. Some baby powders are made with cornstarch instead of talc. The American Cancer Society said there is no evidence linking cornstarch to cancer.
As concerns about the safety of talc grow, some makeup manufacturers are also introducing lines of talc-free cosmetics.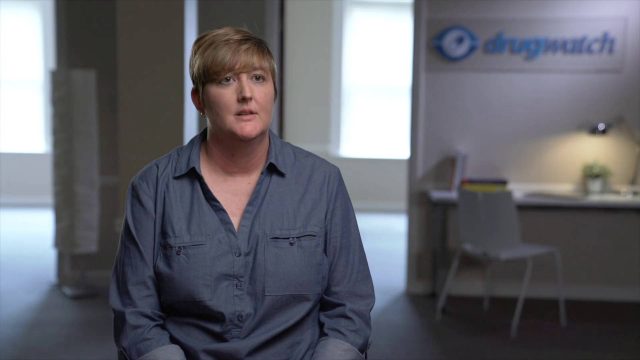 Other ingredients used as alternatives to talc include:
Kaolin

Kaolin is naturally occurring white cosmetic clay. Kaolin's overall hazard level is considered low.

Arrowroot Powder

Arrowroot Powder is a fine white powder similar to cornstarch.

Zinc Oxide

Zinc Oxide is best known as a mineral sunscreen. It is also used in mineral makeup as a thickener and whitener.

Boron Nitride

Boron Nitride diffuses light, can absorb excess oil in the face and disperses pigment evenly. Its overall health hazard is considered low, with some concerns of enhanced skin absorption.

Rice Starch

Rice Starch was widely used in face powders before it was replaced by talc. It has a tendency to cake when there is moisture. It can also become sticky and promote bacterial growth.

Silk Powder

Silk Powder is finely ground silk. If inhaled or swallowed, silk powder can cause severe allergic skin reactions and systemic reactions.
Please seek the advice of a medical professional before making health care decisions.
Share This Page:
How can we improve this page?
Thank You for Your Feedback
We appreciate your feedback. One of our content team members will be in touch with you soon.
We appreciate your feedback. One of our content team members will be in touch with you soon.
Who Am I Calling?
Calling this number connects you with a Drugwatch representative. We will direct you to one of our trusted legal partners for a free case review.
Drugwatch's trusted legal partners support the organization's mission to keep people safe from dangerous drugs and medical devices. For more information, visit our partners page.