Talcum Powder Verdict: $550M Award Against J&J
Fact-Checked
Editors carefully fact-check all Drugwatch content for accuracy and quality.
Drugwatch has a stringent fact-checking process. It starts with our strict sourcing guidelines.
We only gather information from credible sources. This includes peer-reviewed medical journals, reputable media outlets, government reports, court records and interviews with qualified experts.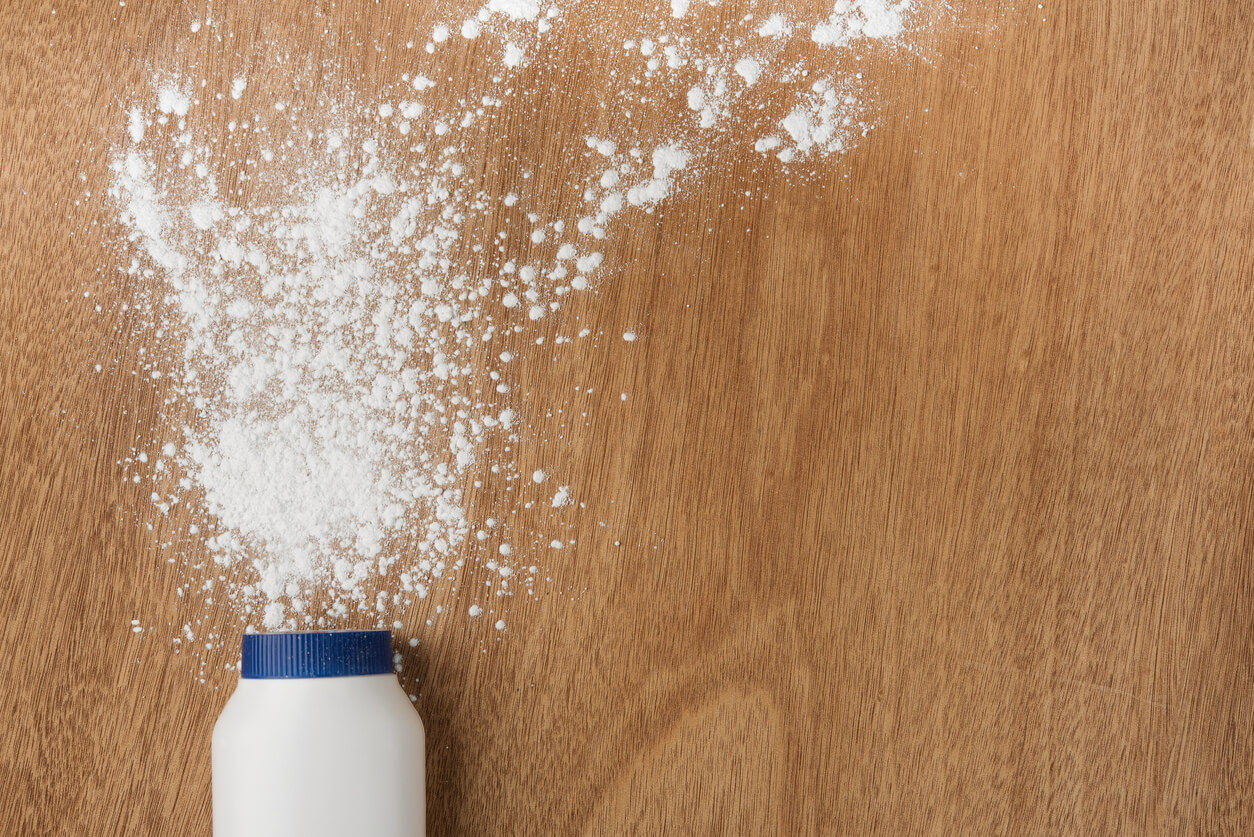 A jury in St. Louis has ordered Johnson & Johnson to pay $550 million to compensate 22 women and their families who said years of daily talcum powder use caused the women to develop ovarian cancer.
Jurors are now deliberating whether to order the company to pay punitive damages for failing to warn the public about cancer risks.
The half-billion-dollar verdict caps a six-week trial in which plaintiffs argued for the first time that asbestos in talcum powder caused ovarian cancer.
In closing arguments, lawyers for each side accused the other of bad intentions.
Johnson & Johnson's attorney, Peter Bicks, said the accusations against the company were "ginned up through lawyers advertising" and not the result of actual scientific evidence.
J&J Says Plaintiffs Wanted "Good Payday"
"Common sense says something's going on here," Bicks told jurors. "And it's not really science. It's not really the truth. It's an attempt to take sympathy and pressure to try to have a good payday and go after a deep pocket… It's not right and it's not fair."
Plaintiffs' attorney W. Mark Lanier said it was Johnson & Johnson that had bad intent. "For this company to make an insinuation that this is about money tells me one thing," he said. "It is for them."
Money, he said, was "the only reason they won't put a warning on this product. There's no other reason they won't pull this off the market. There's none. Talcum powder works no better than cornstarch. The profit market just isn't as high."
Drugwatch viewed portions of the trial courtesy of Courtroom View Network's live stream.
In the trial, Lanier advanced a new theory about how the women got ovarian cancer from talcum powder.
Plaintiffs Say Asbestos in Talc Caused Ovarian Cancer
In previous ovarian cancer trials, lawyers have argued that the talc itself had an inflammatory, cancerous effect on ovaries.
Now, Lanier is citing evidence that asbestos is in talc, and that the mineral is also responsible for the women's ovarian cancer.
Thousands of women have filed lawsuits around the country asserting they got ovarian cancer as a result of years of genital dusting of talcum powder, including J&J's baby powder.
Although there have been several trials, the issue has not been raised before in connection with ovarian cancer.
A much smaller, but growing number of cases have been filed by people alleging they developed an entirely different form of cancer — mesothelioma — through use of consumer talcum powder products, including baby powder.
Mesothelioma is almost exclusively caused by exposure to asbestos.
Attorney: Johnson & Johnson a 'Responsible Company'
Johnson & Johnson insists its talcum powder products are safe and do not contain asbestos. The company says it exceeded industry safety and testing standards. Bicks said the plaintiffs relied on bad science.
Johnson & Johnson, Bicks said, is a "responsible company" that performed "layers and layers and layers of testing over decades."
He suggested there were other causes for the plaintiffs' cancer. "There are many women in the world who have ovarian cancer who never used talc," Bicks told jurors. "And there are millions of women in the world who use talc and do not get ovarian cancer."
Lanier, however, told jurors talc is dangerous.
"Was asbestos in the talc?" he asked. "Yes and it still is … Don't use it. Please. Don't use it, especially you ladies. Don't use it. Use the corn starch. It smells just as good and it works just as good."
Lanier and other plaintiff attorneys accuse J&J of rigging tests and deceiving regulators. Lanier told jurors they were seeing documents in the trial that proved wrongdoing on the part of the company. The documents, he said, had not been public before.
He promised to take them to the U.S. Food and Drug Administration after the case is over.
The women and their families, he said, "don't want sympathy. They've got a lot of sympathy. They don't want pity, and I don't want you to give them pity. They want justice."
Six of the Women Have Died
Six of the 22 women have died from ovarian cancer. Their families pursued their legal claims.
The women and their families come from across the country, from California to New York.  Four of the women resided in Missouri.
The women came from different walks of life and included a bus driver, teachers, cashiers and a human resources department employee.
"For over 40 years, Johnson & Johnson has covered up the evidence of asbestos in their products," said Lanier after the verdict. "We hope this verdict will get the attention of the J&J board and that it will lead them to better inform the medical community and the public about the connection between asbestos, talc, and ovarian cancer. The company should pull talc from the market before causing further anguish, harm, and death from a terrible disease. J&J sells the same powders in a marvelously safe corn starch variety. If J&J insists on continuing to sell talc, they should mark it with a serious warning."
Share This Page:
How can we improve this page?
Thank You for Your Feedback
We appreciate your feedback. One of our content team members will be in touch with you soon.
We appreciate your feedback. One of our content team members will be in touch with you soon.