Talcum Powder Verdicts of $4.69B for Ovarian Cancer Called 'Dam Breaking'
Fact-Checked
Editors carefully fact-check all Drugwatch content for accuracy and quality.
Drugwatch has a stringent fact-checking process. It starts with our strict sourcing guidelines.
We only gather information from credible sources. This includes peer-reviewed medical journals, reputable media outlets, government reports, court records and interviews with qualified experts.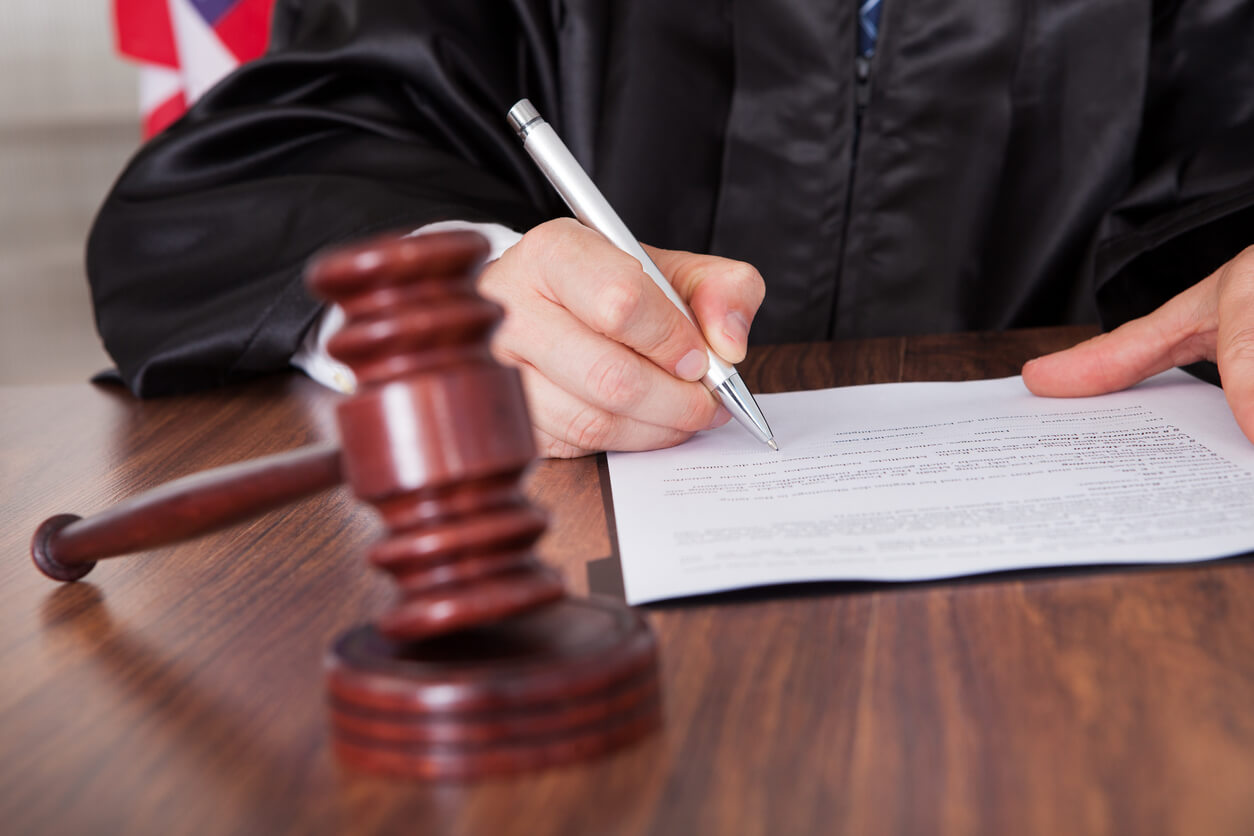 After ordering Johnson & Johnson to pay $550 million to compensate 22 talcum powder users for ovarian cancer, jurors in St. Louis told the company to pay $4.14 billion in punitive damages.
The jaw-dropping $4.69 billion total award is "a big win for plaintiffs, regardless of what happens on appeal," University of Georgia Law Professor Elizabeth Burch told Drugwatch. "The floodgates were open before, but now the dam is breaking. With headlines like these, more and more plaintiffs will continue to sue."
$25M Awarded to Each Ovarian Cancer Victim
In handing up their compensatory verdicts, jurors awarded each of the 22 plaintiffs $25 million.
Plaintiff Cecilia Martinez of Dallas told the St. Louis Post-Dispatch she hopes the case will force Johnson & Johnson to "make changes to protect mothers and babies."
Six of the 22 women died before the trial from ovarian cancer. Their families represented their interests in the cases.
The awards will be given to their estates and their relatives. Some of the surviving plaintiffs were joined by their husbands in making claims.
As for how the punitive award will be divided, that will be up to St. Louis Circuit Court Judge Rex Burlison, who presided over the six-week trial.
The verdict is the largest in Missouri history and the eighth-largest in U.S. history, based on data compiled by VerdictSearch, a national verdict-reporting outlet.
It's also the second billion-dollar verdict against Johnson & Johnson.
The other was a $1.04 billion verdict against Johnson & Johnson and its DePuy Orthopaedics subsidiary in December 2016 for six plaintiffs who said they were hurt by Pinnacle hip implants.
Trial Marks First Alleging Talcum Asbestos Link to Ovarian Cancer
The trial was the first case in which plaintiffs argued that asbestos in talcum powder caused ovarian cancer.
Previous talcum powder lawsuits have alleged only that the powder itself migrated to women's ovaries and caused cancer.
Diagnosed with ovarian cancer after talcum powder use?
Another, smaller group of talcum powder lawsuits allege that asbestos in the products caused mesothelioma, a deadly form of cancer caused almost exclusively by exposure to asbestos.
The St. Louis Post-Dispatch quoted an anonymous juror in the latest case as saying, "We were just trying to find something they would feel." She said the jurors determined the amount of the punitive verdict by multiplying the approximately $70 million J&J earned selling baby powder in a recent year by the 43 years it's been since the company claimed baby powder didn't contain asbestos.
Before deliberating on the punitive damages amount, jurors were told that the lawyers on both side stipulated that Johnson & Johnson had a net worth of nearly $63.26 billion as of April 1. That was up from almost $13.39 billion in 2017 and $187 million in 2002.
J&J Calls Trial 'Fundamentally Flawed'
Johnson & Johnson released a statement in response to the verdict saying it "was the product of a fundamentally unfair process that allowed plaintiffs to present a group of 22 women, most of whom had no connection to Missouri, in a single case all alleging that they developed ovarian cancer. The result of the verdict, which awarded the exact same amounts to all plaintiffs irrespective of their individual facts, and differences in applicable law, reflects that the evidence in the case was simply overwhelmed by the prejudice of this type of proceeding."
The company said it "remains confident that its products do not contain asbestos and do not cause ovarian cancer." It "plans to pursue all available appellate remedies."
Finally, the company said, "Every verdict against Johnson & Johnson in this court that has gone through the appeals process has been reversed and the multiple errors present in this trial were worse than those in the prior trials which have been reversed."
Burch, the law professor, said the verdict is likely to get reduced on appeal. "Corporate tort reformers have been busy beefing up appeals courts over the past 20 years," she explained.
Drugwatch viewed the proceedings via a video stream provided by Courtroom View Network.
Force J&J into 'Damage Control,' Attorney Urges
After the jury announced its compensatory damages verdict, but before it began deliberating how much in punitive damages to award, plaintiffs' attorney W. Mark Lanier thanked the panel for its "wonderful" decision. He urged them to render a punitive damage amount that would force J&J to "do damage control," which he said would mean either placing a warning on its talcum powder products or pulling them off the market.
Drugwatch viewed the proceedings via a video stream provided by
"If the company won't be responsible," Lanier said, "maybe we can dry the market up. Maybe nobody will buy it. You have that opportunity right now in your hands."
He added, "There are not many people who can say, 'I'm in St. Louis, Missouri, but I'm about to say something that is heard around the world.'"
J&J attorney Mortin Dubin told jurors the compensatory verdict has been "very difficult to hear" both for the legal team and for "the men and women of Johnson & Johnson."
After the punitive verdict was announced, Lanier told jurors there were "22 family units who want to hug your neck."
Share This Page:
How can we improve this page?
Thank You for Your Feedback
We appreciate your feedback. One of our content team members will be in touch with you soon.
We appreciate your feedback. One of our content team members will be in touch with you soon.