New Research Sheds Light on How Talc May Cause Cancer
Fact-Checked
Editors carefully fact-check all Drugwatch content for accuracy and quality.
Drugwatch has a stringent fact-checking process. It starts with our strict sourcing guidelines.
We only gather information from credible sources. This includes peer-reviewed medical journals, reputable media outlets, government reports, court records and interviews with qualified experts.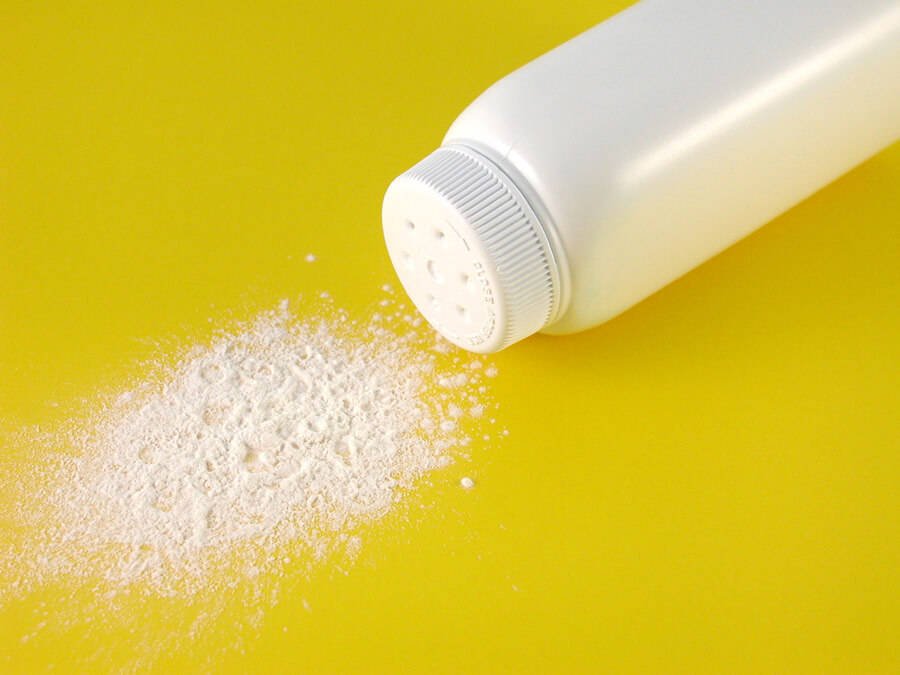 For years, epidemiological studies have demonstrated a link between the use of talcum powder and ovarian cancer. But until recently, scientists could only speculate as to why.
Now, groundbreaking new research by doctors and scientists at Wayne State University provides evidence of a potential mechanism for how talc triggers the cancerous changes. Their studies demonstrate how talc causes inflammation of ovarian cells that promotes cancer growth.
In the laboratory, the research team applied talcum powder to both normal ovarian cell lines and ovarian cancer cell lines. In both cases, adding the talc created an oxidative state — a chemical imbalance that stresses cells and promotes malignant changes.
"These findings are the first to confirm the cellular effect of talc and provide a molecular mechanism to previous reports linking genital use to increased ovarian cancer risk," according to Nicole M. Fletcher and colleagues, who published their findings in the February 2019 issue of the journal Reproductive Sciences.
"These findings are the first to confirm the cellular effect of talc and provide a molecular mechanism to previous reports linking genital use to increased ovarian cancer risk."
Discovery Comes Amid Thousands of Lawsuits
The scientific discovery comes as Johnson & Johnson faces more than 14,000 talcum powder lawsuits, according to a recent filing with the Securities and Exchange Commission. The consumer products giant consistently defends its body powders containing talc, primarily Johnson's Baby Powder, as safe and insists that they don't cause cancer.
But several juries have disagreed with Johnson & Johnson and have awarded consumers massive verdicts, including multibillion-dollar awards in some cases. The biggest award thus far was a $4.7 billion verdict awarded to 22 women and their family members in 2018. The women developed ovarian cancer after many years of using baby powder products as part of their daily feminine hygiene ritual.
In that trial, plaintiffs' experts argued that the talc was tainted with asbestos, a known carcinogen. They concluded that the asbestos exposure triggered the ovarian cancer crisis. Johnson & Johnson, meanwhile, insists that decades of testing have shown its talc is safe and asbestos-free.
Did you develop cancer after talcum powder use?
Talc Increased CA-125 and Cell Growth
The new in vitro, or test tube, research supports arguments made in earlier ovarian cancer trials that talc itself can trigger inflammation that causes ovarian cancer.
When the researchers added talc to ovarian cancer cells and normal cells, levels of oxidant enzymes increased significantly within 24 hours. Oxidative stress, in turn, caused molecular damage that initiates cancerous changes in cells. The researchers also noted a "marked decrease" in the levels of antioxidant enzymes, which can counteract this damage.
The researchers also noted that exposing the cells to talc increased the levels of CA-125, a protein tumor marker found in the blood. CA-125 blood tests are used to monitor a patient's response to ovarian cancer treatment and sometimes used for early diagnosis of the disease.
The exposure to talc also caused cancer cells to multiply, and it reduced apoptosis, or programmed cell death, in cancer cells "and to a greater degree in normal cells."
Ghassan Saed, one of the researchers involved in the study, told Cancer Therapy Adviser that the talc also caused transformative cellular changes in healthy fallopian tube tissues. Researchers have long theorized that ovarian cancer may in fact start in the fallopian tubes.
Saed told the publication his next study will involve injecting talcum powder into the reproductive systems of laboratory animals to see if the same changes occur. If so, he says it might provide enough evidence to start warning the public not to use talcum powder.
Johnson & Johnson Attacks Research in Court
Lawyers for Johnson & Johnson, meanwhile, vigorously attacked Saed's research in court.
In a May 2019 court filing, the company's attorneys fought to have Saed's opinions excluded from evidence in pending talc multidistrict litigation in the United States District Court for the District of New Jersey. They argued that Saed's experiments were "riddled with errors and nonsensical results" and noted that Saed was a paid witness in talcum powder legal proceedings.
"Moreover, even if Dr. Saed's work were not subpar and unreliable, his claimed findings still would not establish that it is biologically plausible that talc causes ovarian cancer in living humans," Johnson & Johnson's lawyers argued. "Indeed, he himself admitted that further animal studies would be necessary."
The consumer giant's lawyers have fought to discredit more than a dozen other experts who have established scientific links between talcum powder and cancer. They include William Longo and Mark Rigler, who both testified in the 2018 Missouri trial that resulted in the $4.7 billion verdict. Johnson & Johnson is appealing that case.
At trial, Longo testified that he found asbestos in several bottles of Johnson's baby powder products. Rigler, meanwhile, examined tissues from the tumors of several plaintiffs in the case and found particles of asbestos or talc in at least 10 of them.
But in the ongoing litigation, Johnson & Johnson's lawyers argue that Longo and Rigler used "unscientific methodology for litigation purposes." The filing goes on to argue that "even if the talc did contain low levels of asbestos as claimed by Drs. Longo and Rigler, there is no reliable evidence that exposure to the purported levels of asbestos could cause ovarian cancer."
Share This Page:
How can we improve this page?
Thank You for Your Feedback
We appreciate your feedback. One of our content team members will be in touch with you soon.
We appreciate your feedback. One of our content team members will be in touch with you soon.