FDA Dissatisfied With Philips CPAP Testing Following Recall
Fact-Checked
Editors carefully fact-check all Drugwatch content for accuracy and quality.
Drugwatch has a stringent fact-checking process. It starts with our strict sourcing guidelines.
We only gather information from credible sources. This includes peer-reviewed medical journals, reputable media outlets, government reports, court records and interviews with qualified experts.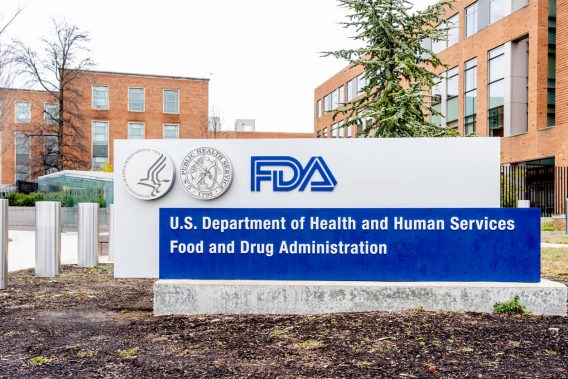 The U.S. Food & Drug Administration has called for further testing of Philips ventilators, CPAP and BiPAP machines, expressing concerns about insufficient risk assessments following the company's major recall of its sleep apnea devices.
Sound abatement foam inside the Philips machines can degrade, causing some users to swallow particles or breathe in toxic chemicals, according to the FDA.
"We do not believe that the testing and analysis Philips has shared to date are adequate to fully evaluate the risks posed to users from the recalled devices," the FDA wrote in an update this month after reviewing information provided by the Dutch health company. 
"Although Philips concluded that the exposure to foam particles and VOCs from these devices is 'unlikely to result in an appreciable harm to health in patients,' the FDA believes additional testing is necessary."
15 Million Devices Impacted by Recall
In June 2021, 15 million Philips Respironics devices used to treat sleep apnea patients were recalled. The polyester-based polyurethane (PE-PUR) foam used to reduce sound and vibration was found to break down, causing potentially serious side effects.
"The FDA remains unsatisfied with the status of this recall, and we continue to take steps to protect the health and safety of individuals using these devices," said Dr. Jeffrey Shuren, director of the FDA's Center for Devices and Radiological Health, in a statement.
Philips planned to repair the PE-PUR foam in the recalled devices with a different, silicone-based foam. The FDA initially approved the plan, but later requested more testing from an outside lab.
"During the manufacturing facility inspection in 2021, the FDA obtained information, not previously available to the agency, regarding the silicone-based foam used in a similar device marketed outside the U.S., which failed one safety test for the release of VOCs," the FDA said in its statement. "Similar testing provided by Philips to the FDA on devices authorized for marketing in the U.S. had demonstrated acceptable results."
Users with a silicone-based foam replacement are advised to continue using their device.
Philips CPAP Users File Lawsuits
Hundreds of people have filed Philips CPAP lawsuits claiming the degraded PE-PUR foam can cause cancer and organ damage. The lawsuits claim Philips failed to warn the public of the health risks despite receiving injury reports. 
In September the company offered to settle CPAP class-action lawsuits that claimed financial damages from the CPAP recall. Bellwether trials in the Philips CPAP multidistrict litigation could happen as early as 2024.
Those who suffered injuries, including blood cancer, brain cancer, heart failure, respiratory failure, thyroid cancer and many others may be eligible to file a lawsuit.
Philips' Testing Finds No Significant Risk
Philips conducted testing along with five independent, certified testing laboratories to determine any health risks related to the PE-PUR foam found in certain machines. The company said it believes there is no significant risk to users based on the testing data.
"Philips shares the same objective as the US Food and Drug Administration (FDA) and other regulators to ensure the highest standards of patient safety and quality in the delivery of healthcare," the company said in a statement following the FDA announcement. "Based on the results to date, Philips Respironics concluded that use of its sleep therapy devices is not expected to result in appreciable harm to health in patients." 
The company said it has agreed to further testing of the devices "to supplement current test data."
Philips is the largest manufacturer of continuous positive airway pressure machines in the world. The devices are used to help people with sleep apnea breathe better while they are sleeping. 
Share This Page:
How can we improve this page?
Thank You for Your Feedback
We appreciate your feedback. One of our content team members will be in touch with you soon.
We appreciate your feedback. One of our content team members will be in touch with you soon.