Lexapro & Celexa
Lexapro and Celexa are selective serotonin reuptake inhibitors (SSRIs). Both drugs are used to treat depression. Lexapro is also used for anxiety. In 2018, the drugs' labels included a black box warning for an increased risk of suicide. Other side effects include birth defects.
Lexapro (escitalopram) and Celexa (citalopram) are antidepressants. They are part of a class of drugs called serotonin reuptake inhibitors (SSRIs). Other drugs in the class include Paxil, Zoloft, Symbyax and Prozac. SSRIs work by increasing serotonin to the brain.
Maker Forest Laboratories won U.S. Food and Drug Administration approval for Lexapro in 2002 — two years before Celexa was set to lose its patent.
Forest touted Lexapro as an improvement over Celexa. Forest made Lexapro by changing the molecular structure of Celexa.
Both drugs carry risks and can cause side effects. The FDA requires the drugs' labels to include a black box warning for an increased risk of suicide. Neither drug had been the subject of a global recall as of November 2022.
Lexapro and Celexa Uses
The FDA approved Celexa in 1998 to treat major depressive disorder (MDD). Doctors sometimes prescribe Celexa "off-label" for other conditions.
Off-label uses include obsessive-compulsive disorder, panic disorder, social phobia and post-traumatic stress disorder. Doctors also use Celexa to treat eating disorder, alcoholism and premenstrual dysphoric disorder. This list comes from the National Alliance for Mental Illness (NAMI).
Lexapro and Celexa uses include:
Suicidal thoughts
Kidney or liver disease
Electrolyte imbalance
Bipolar disorder
Glaucoma
The FDA approved Lexapro to treat depression and generalized anxiety disorder (GAD).
According to NAMI, doctors also use Lexapro to treat obsessive compulsive disorder. Other off-label uses include panic disorder and premenstrual dysphoric disorder.
In 2009, the FDA gave doctors the OK to prescribe Lexapro to adolescents to treat major depressive disorder. Forest settled federal charges that it illegally marketed Lexapro to children before it was legal. The company pleaded guilty to Lexapro and Celexa criminal charges in 2010. Forest Pharmaceuticals agreed to pay $313 million in government penalties and fines.
How to Take Lexapro and Celexa
Both Lexapro and Celexa can be taken once daily, with or without food.
Lexapro doses can range from 10 mg to 20 mg. Patients usually begin with lower doses and increase slowly.
A single oral dose of Celexa is a 10 mg, 20 mg or 40 mg tablet or liquid. The FDA recommends patients older than 60 do not take more than 20 mg a day.
How Lexapro and Celexa Work
Lexapro and Celexa are designed to restore the chemical balance in the brain. They increase serotonin levels, a chemical linked to mood, sleep regulation and emotions. Low levels of serotonin in the brain are associated with depression and anxiety.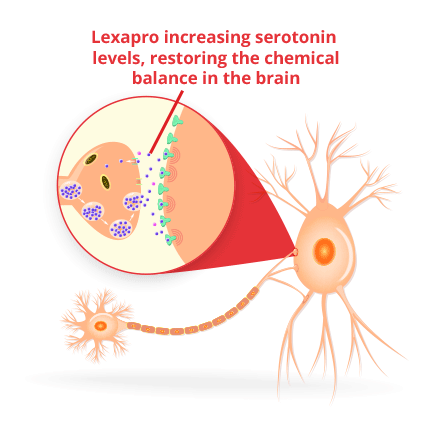 The drugs can take several weeks to start working. With Lexapro, the physical symptoms of depression and GAD tend to improve first.
Celexa users can begin to see significant changes in their mood after several weeks. Celexa can be effective for up to 24 weeks after six to eight weeks of treatment, clinical trials show.
Doctors generally expect a patient's condition to improve after a couple of months.
Risks, Side Effects and Black Box Warning
Lexapro and Celexa can cause common side effects. These include nausea, insomnia, sweating, dry mouth and drowsiness. Such side effects are likely to go away as the body adjusts to taking medication.
Other common sexual side effects rarely diminish over time. Celexa may cause orgasm and ejaculation problems. Lexapro may lead to impotence and ejaculation disorder.
Celexa and Lexapro also carry risks for much more dangerous side effects. Serious side effects include abnormal bleeding, seizures and visual problems.
The FDA requires the drugs' labels to include a black box warning for an increased risk of suicide. Other side effects include birth defects.
Heart Conditions Related to Celexa
Celexa may disrupt normal heart function in people with heart conditions. The risk is greater in those taking 40 mg or more a day.
According to the FDA, studies do not show any benefit in the treatment of depression at doses higher than 40 mg a day.
The FDA does not recommend Celexa for patients with low blood sugar or low magnesium in the blood.
Celexa can cause a lengthening of a heart rhythm measure called the QT interval. This can cause an abnormal heart rhythm called Torsade de Pointes and can lead to sudden death.
FDA Recommendations
The FDA does not recommend Celexa for patients taking other drugs that prolong the QT interval.
The risk is further increased when patients take Celexa with some antiarrhythmics. These antiarrhythmics include quinidine and sotalol.
Some antipsychotics, such as chlorpromazine, can increase a patient's risk, as can certain antibiotics, such as gatifloxacin and moxifloxacin and methadone.
Side Effects Specific to Lexapro
Some patients complain that Lexapro causes decreased appetite, weight gain, vomiting and vivid dreams. Patients also reported a tingling sensation in the arms, hands, feet and legs.
Lexapro users may experience more difficulties sleeping compared to patients taking other SSRIs.
Serotonin Syndrome and Withdrawal
Patients taking Lexapro or Celexa should watch for serotonin syndrome. Serotonin syndrome is when the body has too much serotonin. It can be fatal.
Patients who take two drugs that affect the body's serotonin levels are at risk for serotonin syndrome. Symptoms include restlessness, diarrhea, hallucinations, fever, vomiting and rapid blood pressure changes.
Another risk is discontinuation syndrome or withdrawal. This is a danger for anyone who suddenly stops taking an antidepressant. Symptoms include anxiety, insomnia, dizziness and nausea, and can last for weeks.
Advertisement
Real Therapy, Done Online
BetterHelp offers flexible scheduling so you can make time for therapy in between meetings, classes, child care, and more. Get 20% off your first month.
Get Started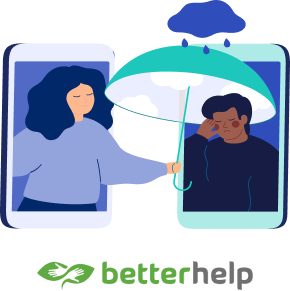 Interactions
Patients should avoid alcohol or illegal drugs while using antidepressants.
Celexa and Lexapro should not be taken at the same time as monoamine oxidase inhibitors (MAOIs). MAOIs are another class of antidepressants.
MAOIs include Isocarboxazid (Marplan), Phenelzine (Nardil), Selegiline (Emsam) and Tranylcypromine (Parnate).
Mixing MAOIs and SSRIs has led to reports of serious and sometimes fatal reactions.
Celexa and Lexapro may increase the effects of other drugs that cause bleeding. Such drugs include ibuprofen, blood thinners and aspirin.
Patients with a history of mania should use Celexa with caution. Some patients with a history of mania saw their mania activated while taking Celexa.
Recalls
There have not been any large-scale recalls of Lexapro or Celexa.
Fact
Celexa was once one of the most widely used antidepressants in the U.S.
Doctors wrote more than 16 million prescriptions each year.
Doctors still prescribe Celexa today but sales and use have declined a lot. That's because generic versions of the drug (citalopram) are now available.
Likewise, Lexapro sales have plummeted. A generic version of the drug (escitalopram) hit the market. Forest Labs faced a string of Lexapro lawsuits.
Before Lexapro's patent expired, Forest Labs made almost $14 billion off the drug over 10 years. That is half of the total sales of the entire company.
Advertisement
Professional Therapy, Done Online
A licensed therapist with BetterHelp can provide professional support and guidance, on your schedule. Sign up and get matched in as little as 48 hours.
Get Started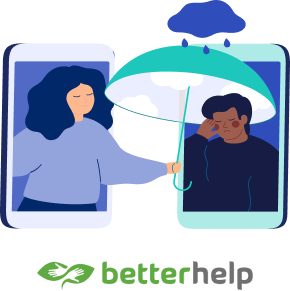 Please seek the advice of a medical professional before making health care decisions.
Share This Page:
How can we improve this page?
Thank You for Your Feedback
We appreciate your feedback. One of our content team members will be in touch with you soon.
We appreciate your feedback. One of our content team members will be in touch with you soon.
Who Am I Calling?
Calling this number connects you with a Drugwatch representative. We will direct you to one of our trusted legal partners for a free case review.
Drugwatch's trusted legal partners support the organization's mission to keep people safe from dangerous drugs and medical devices. For more information, visit our partners page.