Suicide and Antidepressants
While antidepressants are designed to decrease the symptoms of depression, they occasionally have the opposite effect and can increase suicidal thoughts and actions, especially in children and adolescents.
In 2004, the U.S. Food and Drug Administration (FDA) issued a black box warning — the agency's strictest warning — for all selective serotonin reuptake inhibitors (SSRI) antidepressants regarding their association with suicidal thoughts and behaviors.
That warning was updated in 2007, with the FDA specifying that the risk is highest for young adults ages 18 to 24. Children under 18 are also at risk.
Clinical studies found no significant increase of suicidality among adults older than 24 and a decrease in suicidal thoughts among adults 65 and older.
Many SSRIs are intended for use in adults only, but they can be prescribed to children, teens and young adults as an off-label treatment of depression and anxiety disorders.
Pregnant women face a unique challenge with SSRIs. Pregnancy can increase the risk of depression. But SSRIs may increase birth defect risks. Without treatment for depression, pregnant women face additional health risks. The most severe cases may include miscarriage or suicide. Doctors and patients must carefully weigh these risks against those of SSRIs and birth defects.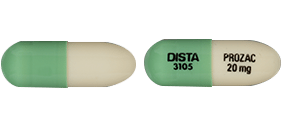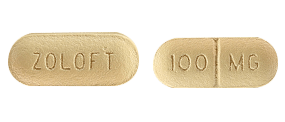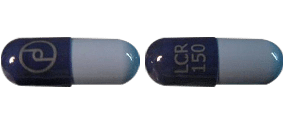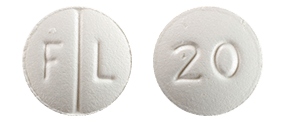 How Do SSRIs Increase Suicidal Thoughts?
Patients who take SSRIs may experience side effects such as violent behavior, mania or aggression, which can all lead to suicide.
Depression is a complex issue caused by biological, genetic, environmental and psychological factors. SSRIs are generally thought to treat depression by blocking the re-uptake of serotonin in the brain. This leads to higher levels of serotonin in the brain, a neurotransmitter thought to positively influence mood, sleep and emotion.
But this can result in mood swings and may lead to worsening depression or anxiety. Taking more than the recommended dose or suddenly stopping use of antidepressants can increase a patient's chance of experiencing suicidal thoughts and behaviors.
What begins as withdrawing from friends and activities and a loss of interest in work can escalate to harming oneself. In clinical trials and public use, there have been cases where antidepressant users have thought about, attempted or actually committed suicide.
A clinical trial conducted by the FDA showed that the rate of suicidal thinking or behavior doubled for patients taking SSRIs compared to those assigned to receive placebos.
More than 44,000 people die by suicide in the U.S. each year, according to a 2022 report by the American Foundation for Suicide Prevention. Among those who are diagnosed with major depressive disorder (MDD), roughly 15 percent of treated patients will eventually die of suicide.
Fact
Depression is present in at least 50 percent of all suicides, according to a 2014 report from the American Association of Suicidology, a nonprofit suicide prevention organization.
Treating depression with antidepressants may improve the condition, but it may increase the risk of suicide. Physicians recommend treatment when the clinical need outweighs the risk. The FDA suggests patients of all ages who start taking antidepressants should be carefully monitored for clinical worsening, suicidality or unusual changes in behavior.
Prescribing antidepressants has become common practice. One in six Americans take some kind of psychiatric drug — mostly antidepressants, according to a February 2017 report in JAMA Internal Medicine.
Restlessness, Stimulant Effects May Lead to Suicide
Antidepressants have also been linked to akathisia, which is extreme restlessness and an inability to sit still. The discomfort can be so great that suicide becomes a welcome alternative to feeling this type of agitation.
Sometimes akathisia is misdiagnosed as worsening depression, so medication dosage is increased, causing the restlessness to persist.
At least one antidepressant, Prozac, can have a stimulant effect similar to amphetamines, which can lead to suicide. An FDA official responsible for evaluating adverse drug effects during the approval process of Prozac repeatedly warned that the drug could have this effect. It is worth noting that Symbyax is chemically similar to Prozac. Symbyax combines the active ingredient in Prozac with that of the antipsychotic Zyprexa.
Stimulant Effects Can Include:
Insomnia
Nervousness
Anxiety
Frequent emotional changes
Paranoia
Hypomania/mania
Agitation and hostility
Sweating
Psychosis
Palpitation
Study Finds Increased Anxiety in Healthy Patients
Some experts fear that many patients may not actually need antidepressants. Instead, they suggest that long waiting lists for therapy or a lack of other treatment options lead to unnecessary prescriptions.
In 2014, Danish researchers released findings that assessed 13 previous clinical trials of adults who take antidepressant drugs. They found that the medications could double the likelihood of a patient becoming suicidal if that person was not truly clinically depressed before taking the medications.
Study Shows
Antidepressants can double the likelihood of a patient becoming suicidal if that person was not truly clinically depressed.
Researchers at the Nordic Cochrane Centre and the University of Copenhagen found when these types of patients were given antidepressants, side effects such as anxiety and nervousness doubled, which they claim act as "precursors to suicidality or violence."
Additionally, the review suggests that original trials underestimated the suicide risks and that antidepressants increase the risk of suicidal thoughts and behaviors among all people, regardless of age.
"It is well documented that drug companies under-report seriously the harms of antidepressants related to suicide and violence, either by simply omitting them from reports, by calling them something else or by committing scientific misconduct," lead author Peter Gøtzsche wrote.
Notable Antidepressant-Related Suicides
Suicides linked to antidepressants have made headlines in recent years, and major pharmaceutical companies have paid millions to settle suicide-related lawsuits.
In 2009, drugmaker GlaxoSmithKline (GSK) paid about $390 million to resolve suicides or attempted suicides said to be linked to its antidepressant Paxil.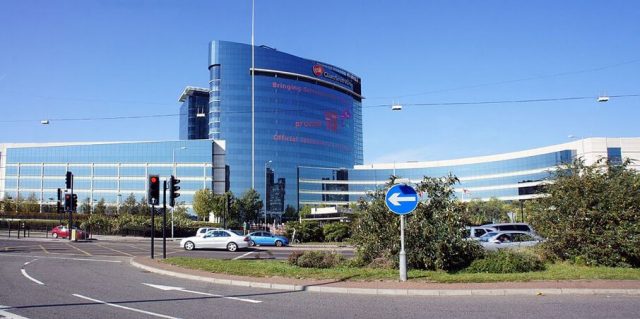 Forest Laboratories, makers of Celexa and Lexapro, settled 32 suicide risk lawsuits in multidistrict litigation in the U.S. District Court for the Eastern District of Missouri. In 2009, the company agreed to pay more than $313 million to settle fraud charges for illegally marketing Lexapro and Celexa to children and compensating doctors for prescribing the drugs.
Other Controversies Involving Antidepressants and Suicide Include:
January 2017

Naika Venant, 14, of Miami, hanged herself on Facebook Live a month after her doctor doubled her dosage of

Zoloft

. Venant started taking the antidepressant in 2015 when she was just 12 years old.

July 2014

Conrad Roy, 18, of Mattapoisett, Massachusetts, was prescribed and taking Celexa when he committed suicide by carbon monoxide poisoning. His girlfriend, 18-year-old Michelle Carter, was charged with manslaughter, with prosecutors arguing she used "emotional coercion" through a series of phone calls and text messages to convince Roy to take his own life. Carter started taking Celexa a few months before Roy's death. A defense witness argued she "had no notion of the wrongfulness of what she was doing" because she was "involuntarily intoxicated."

July 2010

Stewart Dolin, a former corporate lawyer at the Chicago law firm Reed Smith, stepped in front of a commuter train on July 15, 2010, while taking a generic version of Paxil. His widow, Wendy Dolin, was awarded $3 million in a lawsuit against GSK that claimed an adverse reaction to the antidepressant led to her husband's suicide.
Intervention to Prevent Suicide
Medication-induced suicide has taken the life of both younger and older patients. People take antidepressants in hopes of curing their depression. But without the proper warning of risks from doctors and manufacturers, the outcomes can be devastating.
Antidepressants can help treat depression, but come with high risks. Other medications may be prescribed, and doctors may recommend additional therapy. Cognitive behavioral therapy, where a patient speaks with a licensed mental health counselor, reduces the risk of repeated suicide attempts by 50 percent.
Taking proactive steps like speaking to a doctor or seeking hospitalization can save lives. Friends and family can help by recognizing symptoms or unusual behavior.
Advertisement
Professional Therapy, Done Online
A licensed therapist with BetterHelp can provide professional support and guidance, on your schedule. Sign up and get matched in as little as 48 hours.
Get Started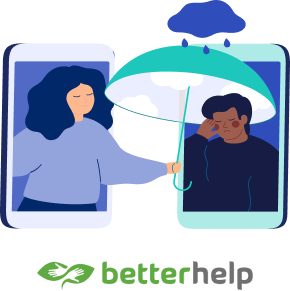 Please seek the advice of a medical professional before making health care decisions.
Share This Page:
How can we improve this page?
Thank You for Your Feedback
We appreciate your feedback. One of our content team members will be in touch with you soon.
We appreciate your feedback. One of our content team members will be in touch with you soon.
Who Am I Calling?
Calling this number connects you with a Drugwatch representative. We will direct you to one of our trusted legal partners for a free case review.
Drugwatch's trusted legal partners support the organization's mission to keep people safe from dangerous drugs and medical devices. For more information, visit our partners page.