Additional Diseases Linked to Talcum Powder
Regulatory agencies and studies link talc to mesothelioma and ovarian cancer. Other studies link talc to other potentially fatal diseases, including lung, uterine and cervical cancer, as well as some respiratory diseases.
Research and several lawsuits have linked talcum powder to ovarian cancer and asbestos-contaminated talc to mesothelioma, but some studies also found the mineral may increase the risk of other cancers and respiratory problems.
In general, these complications are rare, and researchers are divided on whether talcum powder definitely causes many of these diseases. But regulatory agencies acknowledge there may be a connection.
There is a difference between talc contaminated with asbestos and uncontaminated talc. This is because asbestos is a known carcinogen. For example, the World Health Organization (WHO) says talc with asbestos can cause cancer, and it says genital talcum powder use can "possibly" cause cancer.
A few studies say talcum powder without asbestos may cause health problems, but the majority of reports come from people working with raw talc in mines. When talc enters the body, it can stay for a long time. This can trigger chronic irritation or an inflammatory response that may lead to cancer or serious other diseases, some researchers say.
But others disagree. For example, Joshua E. Muscat and Michael S. Huncharek published a 2008 review in the European Journal of Cancer Prevention that argued talc is not carcinogenic. Furthermore, they say there is no evidence that talc causes an inflammatory reaction that can lead to cancer.
"Talc is not genotoxic. Mechanistic, pathology and animal model studies have not found evidence for a carcinogenic effect. In summary, these data collectively do not indicate that cosmetic talc causes ovarian cancer," the authors wrote. "In addition, inhaled talc in mining and milling operations is not associated with increased pulmonary tumors."
The U.S. Food and Drug Administration recognizes talc may cause a response in the body that may develop into cancer, but the agency says there is a lack of "conclusive evidence" that shows the mineral causes cancer. So, the agency does not require talc products to carry warning labels that alert consumers of all the potential risks.
Diseases other than mesothelioma and ovarian cancer linked to talcum powder use in some studies include:
Uterine cancer
Cervical cancer
Respiratory diseases
Lawsuit Information
Mesothelioma and ovarian cancer are among the injuries named in talcum powder lawsuits. Read more about lawsuits being filed against talc manufacturers.
Lung Cancer
Studies have suggested a link between talc and lung cancer risk, according to a U.S. Department of Health and Human Services report. Inhaling particles of the substance can cause chronic lung irritation, and chronic irritation can lead to cancer.
But medical literature provides conflicting information. Some studies show an increased risk of lung cancer with long-term exposure to the mineral, while others found no increase in risk.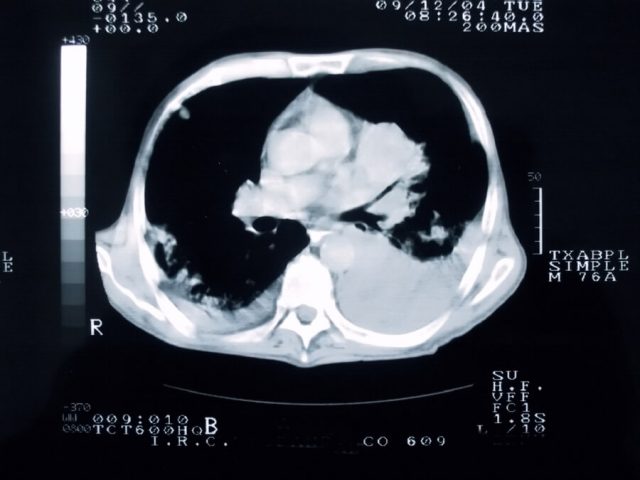 In 1993, the National Toxicology Program (NTP) published the results of studies in rats. The rats had cancerous and noncancerous tumors in their lungs after exposure to talc.
The Centers for Disease Control and Prevention (CDC) published results of some studies on talc miners and millers provided by The National Institute for Occupational Safety and Health (NIOSH) in 1995. They followed 710 men who mined or milled the mineral from 1947 to 1978.
The workers were more likely to get non-cancer lung diseases as well as lung cancer compared to the general population. The CDC expected eight lung cancer deaths related to talc but found 17. NIOSH concluded the lung cancer was probably from talc exposure at the mine. The CDC agreed.
"Although smoking or work exposures at other jobs may have contributed to these deaths, we do not think they explain the entire excess," the CDC said in the study results. "We believe talc was also responsible."
Most of the reports of lung cancer have come from people who work with raw talc. The American Cancer Society has said no risk of lung cancer has been reported in people who use cosmetic talc products, such as baby powder.
Uterine Cancer
Perhaps the most common use of talcum powder is for intimate personal hygiene. Women who dust their private parts with the powder may be at an increased risk of developing uterine cancer.
Some experts say that particles could travel through the vagina and into the uterus. Researchers have found talc particles in human ovarian tissue and human pelvic lymph nodes.
In 2010, Stalo Karageorgi and colleagues reported for the first time a link between genital (perineal) use of talcum powder and uterine cancer risk. They suggested talc could cause inflammation in the endometrium — the lining of the uterus — and this may lead to endometrial cancer. It is the most common type of uterine cancer, according to MedlinePlus.
"Our results suggest that perineal talcum powder use increases the risk of endometrial cancer, particularly among postmenopausal women," study authors said.
The 2010 study of 66,028 women found that talcum powder use:
At least once in all women increased risk by 13 percent
At least once in postmenopausal women increased risk by 21 percent
At least once a week in postmenopausal women increased risk by 24 percent
This is the only study that shows a link between talc and uterine cancer, and other studies have not found a link between the powder and uterine cancer, according to the American Cancer Society. The organization says more studies are needed.
Cervical Cancer
Researchers theorize that talc causes uterine and ovarian cancer by entering the vagina and making its way into the uterus and the ovaries. To get there, it has to pass through the cervix.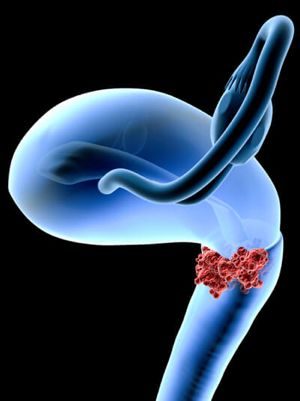 Some women filed lawsuits against baby powder makers claiming the talc caused cervical cancer. They use a particular study to make their argument.
Scientists in Wales first discovered particles of talc embedded in cervical tumors in 1971. They published their findings in The Journal of Obstetrics and Gynecology. This has led to speculation that there is a link between the use of talcum powder and cervical cancer.
Researchers reported they found the particles deep in the tissues. Compared to the particles found in ovarian tumors, the particles in the cervix were larger. They found talc in 12 out of 21 cervical tumors examined.
There hasn't been enough research to conclusively say whether talcum powder can cause cervical cancer. Since this study was published in 1971, there have been no other significant findings.
Respiratory Diseases
Talc can be harmful if it is swallowed or inhaled. When a person applies talcum powder, particles of talc enter into the air and become easy to breathe in. According to the CDC, some studies show an increased risk of respiratory diseases in people with long-term exposure to talc. Though, this has been mostly limited to people who work with commercial talc in mines or mills.
It can be especially dangerous to infants. The American Academy of Pediatrics advises against use of baby powders containing talc. In a 1981 article published in Pediatrics by Howard C. Mofenseon and colleagues, authors looked at 25 cases of talcum powder inhalation in infants and found 20 percent (5 out of 25) of those cases ended in death.
"These cases represent only the most severe episodes. The true incidence of baby powder inhalation is grossly underestimated," the authors wrote.
Most people who use cosmetic talcum powder products such as baby powder have not reported any complications. Rare respiratory diseases linked to cosmetic talc use include pulmonary talcosis and pneumonia.
"These cases represent only the most severe episodes. The true incidence of baby powder inhalation is grossly underestimated."
Pulmonary Talcosis
Acute or chronic lung irritation called pulmonary talcosis can occur when talc imbeds in the lungs. In one 2010 letter to the editor published in European Respiratory Review, doctors shared the case of a 36-year-old woman who suffered from coughing and shortness of breath that lasted several months.
She had used talcum powder all over her body all her life. Doctors found talc particles in her lung biopsy and diagnosed her with talcosis. After she stopped using the powder, her symptoms improved.
In a 2011 case study published in Respiratory Medicine CME, a woman developed a persistent cough and had unintentional weight loss. For the last 20 years, she had used baby powder at least twice a day and on her bed sheets.
Tests showed she had interstitial lung disease and tissues filled with a crystalline material. Doctors identified the material as talc.
Pneumonia
Some studies also link talcum powder to pneumonia, particularly in children. Dr. William Edmonds published some of the earliest literature detailing a case of pneumonia from talcum powder inhalation in the Journal of the American Medical Association in 1923.
Edmonds wrote about an 8-month-old child who was playing with a can of talcum powder. The powder covered the child's face and mouth. Later the child had difficulty breathing and developed a fever of 104.6 which did not come down in spite of treatment. The doctor noted gray and whitish discharge and congested lungs. The child died two days later and had lungs filled with fluid.
Please seek the advice of a medical professional before making health care decisions.
Share This Page:
How can we improve this page?
Thank You for Your Feedback
We appreciate your feedback. One of our content team members will be in touch with you soon.
We appreciate your feedback. One of our content team members will be in touch with you soon.
Who Am I Calling?
Calling this number connects you with a Drugwatch representative. We will direct you to one of our trusted legal partners for a free case review.
Drugwatch's trusted legal partners support the organization's mission to keep people safe from dangerous drugs and medical devices. For more information, visit our partners page.