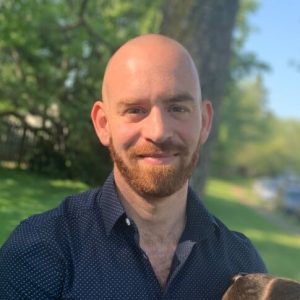 Kevin Lombardi, MD MPH
Medical Doctor, Epidemiologist, Public Health Expert
Last Modified: July 26, 2023
Dr. Kevin Lombardi is a medical doctor, epidemiologist and public health expert currently serving as the senior manager of Health Research, Policy and Promotion at the National Center for Health in Public Housing. 
Lombardi helps manage health policy for federally funded health centers. He has organized multicenter clinical trials, designed studies to improve emergency department quality care and utilized institutional datasets to answer complex clinical questions.
His research focuses on several areas, including:
Medical protocol compliance

Public health policy

Resource utilization 
As a resident physician, Lombardi served at Sovah Health Medical Center in Danville, Virginia, where he managed patient care in the intensive care unit and in a general medical setting. His previous work was as an infection preventionist for Marquis Health, where he managed responses to COVID-19 and multidrug-resistant organism outbreaks.
Lombardi's research has been published in several peer-reviewed journals, including the Annals of Emergency Medicine and Public Health. The subjects of his published works include:
Emergency department public health policies

Emergency medicine

Epidemiology

Face and eye injuries

Opioid and drug use in older adults

Public health in governmental and nongovernmental policies
While still attending school and doing work in Haiti, Lombardi founded the organization YourStory International. He now serves as executive director. The nonprofit is dedicated to changing traditional models of medical aid by helping empower communities to create sustainable economic and social change.
About Drugwatch's Experts
Drugwatch's experts are authorities in their fields. Their personal experiences and professional expertise make them uniquely qualified to review our content for accuracy and verify that the information you read here is trustworthy, comprehensive and consistent with the latest evidence-based research.