People suing talcum powder manufacturers claim exposure to talc gave them mesothelioma and ovarian cancer.
As of July 2018, juries ordered companies including Johnson & Johnson, Colgate-Palmolive and Vanderbilt Minerals to pay billions in talcum powder verdicts.
For example, juries have ordered Johnson & Johnson to pay more than $5 billion to ovarian cancer plaintiffs. Women in the lawsuits used Johnson's Baby Powder and Shower to Shower for decades.
In April 2018, a New Jersey jury found Johnson's Baby Powder and Shower to Shower led to one man's mesothelioma. The jury awarded $117 million.
In July 2018, another jury in Missouri awarded $4.69 billion to 22 women with ovarian cancer.
Companies have also paid out some confidential settlements for mesothelioma.
According to the lawsuits, companies were aware of studies that link talcum powder to mesothelioma and ovarian cancer. But, Johnson & Johnson and other companies chose not to add warnings to the product labels.
Mesothelioma Verdicts and Settlements
Talc deposits used to mine talcum powder may also contain asbestos. Asbestos causes mesothelioma, an aggressive cancer that often results in death.
Over the years, people have sued industrial talc suppliers and cosmetic companies, including J&J. Lawsuits claimed asbestos-tainted products caused mesothelioma.
Several of these lawsuits have ended in multimillion-dollar jury awards for the plaintiffs. There have also been a few confidential settlements.
Johnson & Johnson says its talcum powder has never contained asbestos.
Recent Talc and Mesothelioma Verdicts
$117 Million Verdict

In April 2018, a New Jersey jury awarded $117 million to banker Stephen Lanzo III and his wife. Lanzo sued Johnson & Johnson and its talc supplier Imerys Talc. He said Johnson's Baby Powder and Shower to Shower led to his mesothelioma.

$22 Million Verdict

In December 2017, a California jury awarded Richard Booker over $22 million. Booker sued Dexter Midland Chemical Co., Walter N. Boysen Paint Co., Vanderbilt Minerals and Imerys Talc. He worked as a paint maker and claimed he was exposed to talc contaminated with asbestos. Booker died of mesothelioma in 2016.

$18 Million Verdict

In October 2016, a Los Angeles jury awarded Philip Depoian $18 million against talc supplier Whittaker, Clark & Daniels. Doctors diagnosed Depoian with mesothelioma in May 2015. Depoian's lawsuit said he was exposed to asbestos in talcum powder at the barbershop where his father worked.

$13 Million Verdict

In May 2015, a jury awarded Judith Winkel $13 million. The case was settled out of court for an undisclosed amount before a jury could decide on additional punitive damages. Winkel sued Colgate-Palmolive Co. Her lawsuit said the company's Cashmere Bouquet product caused her mesothelioma. She regularly used the popular scented talcum powder from 1961 to 1976.
Confidential Settlements
In addition to jury verdicts, companies have paid plaintiffs and their families confidential settlements.
In March 2018, Vanderbilt Minerals reached a confidential settlement with Robert Lord. Lord worked with ceramic tiles in the 1970s he said contained talc with asbestos.
"The Company and its legal counsel believe that these cases are without merit and intend to challenge them vigorously."
Ovarian Cancer Verdicts and Settlements
A federal jury found that Johnson & Johnson's body powder products were a factor in Berg's condition. But J&J was not part of a conspiracy, according to the jury, which concluded the company had no liability.
Since then, J&J has lost several ovarian cancer trials. It has also won and overturned some verdicts.
Recent Talc and Ovarian Cancer Verdicts
J&J's First Talc Trial Victory
Not all J&J talcum powder lawsuits ended in plaintiff victories. In March 2017, St. Louis jurors found in favor of Johnson & Johnson in the case of Nora Daniels.
Doctors diagnosed Daniels with ovarian cancer in 2013. She underwent a hysterectomy, and as part of her treatment, doctors removed her ovaries and fallopian tubes.
Attorneys for Johnson & Johnson argued that stronger studies disproved the results of the epidemiological studies.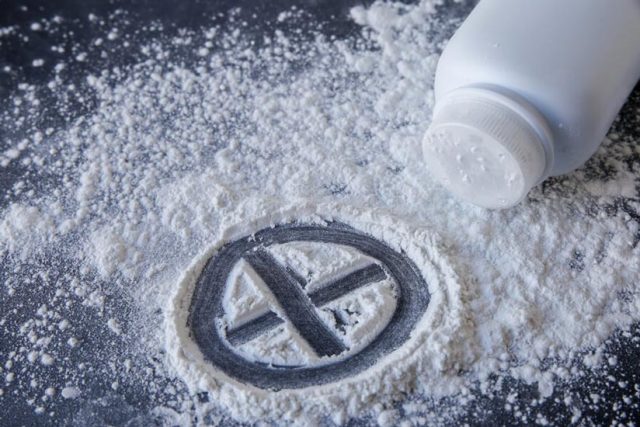 Please seek the advice of a medical professional before making health care decisions.
How helpful was this page?
How can we improve this page?
How can we improve this page?