November 20, 2013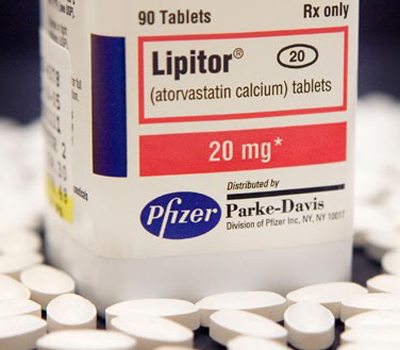 A controversial update to the heart guidelines from the nation's leading cardiovascular organizations could lead to doctors doubling prescriptions for cholesterol-fighting drugs, which may increase the risks of elevated blood sugar levels and developing diabetes.
The new guidelines, crafted by the American Heart Association and American College of Cardiology, recommend that statins — medications prescribed to lower cholesterol — could also be administered to people with high risk of stroke, regardless of their cholesterol levels.
An estimated 30 million Americans currently take statins. By some estimates, the new guidelines could double the number of people who use the cholesterol fighting drugs.
While statins lower cholesterol, they are linked to the development of type 2 diabetes.
Lipitor, manufactured by Pfizer; and Crestor, produced by AstraZeneca, are examples of statin drugs prescribed to millions of Americans.
Some Lipitor users who suffered side effects from the drug filed lawsuits against Pfizer in federal court in Virginia, Louisiana, Illinois and South Carolina, but many more lawsuits are expected throughout the country.
Besides the statin recommendations, the updated guidelines also say doctors should advise patients on improving their diets and increasing the amount of daily exercise.
Cholesterol Numbers Take a Backseat to Other Heart Attack and Stroke Risks
The Centers for Disease Control (CDC) show that 71 million American adults have high LDL or "bad cholesterol." High LDL numbers double the risk of heart disease.
More than 600,000 Americans die from heart disease in the U.S. annually.
For years, doctors often prescribed statins to lower a patient's LDL numbers. The new guidelines advise doctors to base their decisions on a patient's overall health instead of trying to hit a specific target. That means doctors should look for signs in people with normal cholesterol to see if they have other health factors that could put them at risk for heart attacks.
The new cholesterol guidelines break down the list of people eligible for the new statin treatments:
People who have suffered heart attack, stroke, or already have heart disease.
People between the ages of 40 to 75 who do not have cardiovascular disease but have a 7.5 percent or higher risk of stroke or heart attack within the next decade.
Patients between the ages of 40 to 75 with type 1 or type 2 diabetes.
People over 21 with extremely high LDL of 190 mg/dL
Health care providers are advised to use a risk calculator that measures several factors for determining eligibility, including: Age, blood pressure, race, gender, diet, physical activity, and lifestyle choices like smoking.
Statins Linked to Diabetes Cases and Other Side Effects; Statin Makers Face Litigation
Statins have been effective in controlling cholesterol, and there's evidence they could fight other conditions like inflammation and possibly extend the life of cancer patients.
But statins like Lipitor and others are not only linked to diabetes, but also muscle damage and liver disease.
Crestor, which was approved by the Food and Drug Administration (FDA) in 2003, has also been used to prevent heart attacks and strokes. Lawsuits against Crestor also have linked the drug to kidney failure.
The multiple individual lawsuits against both drugmakers are moving forward in courts across the country.
Pfizer is fighting back against Lipitor claims by arguing the diabetes cases did not stem from the drug, but from people's specific medical histories. Lawyers representing the plaintiffs attempted to consolidate the cases against Pfizer in one court, but over the summer a judge denied the motion for multidistrict litigation (MDL).
AstraZeneca does not currently face any MDLs, but has also been sued by patients who say they were injured, claiming the company knew Crestor caused negative side effects.
Popular Drugs Make Drug Manufacturers Billions
Lipitor, sold generically as atorvastatin, once held the title of the world's top-selling drug of all time. Sales for the individual drug have slowed due to competition. Lipitor lost patent protection in 2011. Lipitor and several other generic versions of the drug generated about $2.3 billion in sales in 2012.
According to Bloomberg, Crestor made $5.1 billion in 2012, making it the third largest selling drug in the U.S.