Concerta Side Effects
The attention-deficit/hyperactivity disorder (ADHD) drug Concerta (methylphenidate hydrochloride) can cause a range of side effects. Common reactions include headache, abdominal pain, trouble sleeping, nervousness, dizziness and decreased appetite. More serious side effects include slight increases in heart rate and blood pressure, psychiatric symptoms and drug dependence.
Concerta (methylphenidate hydrochloride) is a central nervous system stimulant used to treat children and adults with ADHD.
The drug contains the same active ingredient as Ritalin, another popular ADHD treatment, but Concerta only has to be taken once a day because it comes in an extended-release tablet.
The most common side effects of the medication include headache, abdominal pain, insomnia, decreased appetite, nervousness and dizziness. But the drug can also cause serious side effects that range from drug dependence to growth suppression to psychiatric problems.
Common Side Effects in Children vs. Adults
In clinical trials, upper abdominal pain was the most common side effect reported in both children and adolescents. About 6.2 percent of participants reported the symptom, compared to 3.8 percent of participants that received an inactive placebo. Other common reactions in these age groups included vomiting, fever, trouble sleeping, dizziness, coughs and common colds.
The most frequent side effects reported by adults in a clinical trial (compared to placebo) were:
Decreased appetite (25.3 percent vs. 6.6 percent)
Headache (22.2 percent vs. 15.6 percent)
Dry Mouth (14 percent vs. 3.8 percent)
Nausea (12.8 percent vs. 3.3 percent)
Anxiety (8.2 percent vs. 2.4 percent)
Dizziness (6.7 percent vs. 5.2 percent)
Weight loss (6.5 percent vs. 3.3 percent)
Irritability (5.8 percent vs. 1.4 percent)
Increased sweating (5.1 percent vs. 0.9 percent)
Elevated heart rate (4.8 percent vs. 0 percent)
Depressed mood (3.9 percent vs. 1.4 percent)
Nervousness and restlessness (3.1 percent vs. 0.5 percent and 0 percent, respectively)
Heart palpitations (3.1 percent vs. 0.9 percent)
Other side effects in adults that occurred less than 2 percent of the time included blurred vision, constipation, vomiting, loss of appetite, muscle tightness, tingling sensations, aggression, confusion, a lower sex drive, and grinding or clenching of the teeth.
Dependence and Withdrawal
The Drug Enforcement Administration classifies Concerta as a Schedule II controlled substance. This means it has a high potential for abuse and physical dependence. The drug's packaging warns doctors to be cautious when prescribing it to patients with a history of alcoholism or drug addiction and dependence.
Drugs containing methylphenidate can cause an intense high similar to the effects of amphetamines when they're crushed and snorted. Others may misuse prescription stimulants to improve academic performance or to suppress their appetite and promote weight loss.
That's why it's important to take Concerta only as directed. And if you're a parent, keep close tabs on your child's prescription. Teens, adolescents and college students have been known to share, sell or trade their pills to friends and others.
Did You Know?
Injecting Concerta into a vein may cause psychotic episodes, according to the drug's label. People who abuse the drug or develop a dependence may develop severe depression during withdrawal.
A 2006 study by researchers at Harvard suggests the medication may be less prone to abuse than Ritalin because it produced less euphoric effects in 12 test subjects. The study also noted the pills are harder to crush, which makes them more resistant to abuse.
Cardiovascular Effects
Concerta may cause slight increases in heart rate and blood pressure. Blood pressure readings typically increase by two to four points and heart rate usually only increases by three to six beats per minute. But in certain people these changes may be more pronounced.
Vital Signs
The FDA says to monitor people who take ADHD medications for changes in their heart rate or blood pressure.
The drug's label has a warning to caution people with underlying heart conditions not to take the drug. Stimulant medications have been linked to sudden death in children and adolescents with structural heart abnormalities or other serious heart problems. Adults taking stimulant drugs have also died suddenly or suffered strokes and heart attacks.
Despite the warning, the risk of experiencing a serious heart event while taking ADHD stimulants appears to be low.
In 2006, the FDA announced it had identified 17 reports of sudden deaths — including the deaths of 12 children — and 35 cases of heart problems or stroke in people taking amphetamines. Those case reports prompted the FDA to include stringent black box warnings on all stimulant medications.
But in 2011, the FDA issued an update about heart risks associated with ADHD medications. The agency based the update on a large study published in The New England Journal of Medicine. It found "no evidence of an increased risk of serious cardiovascular effects among children and young people" taking the drugs.
The study tracked more than 1.2 million children and young adults taking various ADHD medications, and it identified seven serious heart events among current users of the drug and 81 events in total.
A 2022 review by researchers in the UK found "stimulant and non-stimulant ADHD medications have generally good cardiovascular safety profiles but given their mechanisms of action, they should be used cautiously in children and adults with pro-arrhythmic cardiovascular diseases."
Before a patient starts Concerta, it's important to let a doctor know if the patient has pre-existing high blood pressure, heart failure, recent heart attack or abnormal heart rhythms arising from the lower chambers of the heart.
Patients who take a stimulant need immediate medical treatment if they develop symptoms such as chest pain along with physical effort, unexplained fainting or other signs of cardiac trouble.
Psychiatric Effects: Mania, Psychosis and Suicidal Behavior
Methylphenidate can cause an array of psychiatric side effects, particularly among people with pre-existing mental illness.
The drug may trigger episodes of mania in people with bipolar illness. Though rare, some patients may develop hallucinations, delusions and other symptoms of psychosis after taking therapeutic doses of the medication.
Clinical trial results have also noted aggressive behavior, a common symptom of ADHD. Let a doctor know if this behavior worsens during treatment.
Suicidal Thinking and Behavior
Anecdotal reports detail instances of suicidal thinking and suicide attempts among young people who take methylphenidate. In many of these cases, suicidal behavior ceased when the patient stopped taking the drug.
But other studies suggest treating young people with ADHD medications may actually lower a person's suicide risk.
A 2017 case series study in the medical journal JAMA Psychiatry looked at more than 25,600 patients taking methylphenidate for ADHD.
months prior to starting the medication, and the risk reduced slightly but remained elevated during the first 90 days of treatment. With continued treatment, however, the risk of suicide attempts dropped 72 percent. The authors determined that the increased risk of suicide attempts was not related to treatment with methylphenidate.
Advertisement
Real Therapy, Done Online
BetterHelp offers flexible scheduling so you can make time for therapy in between meetings, classes, child care, and more. Get 20% off your first month.
Get Started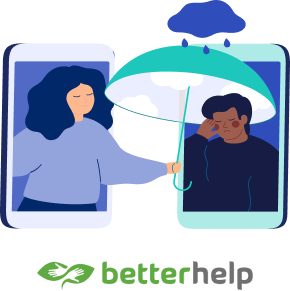 Other Serious Side Effects
Other serious side effects reported with Concerta use range from visual disturbances to problems with blood flow to movement disorders. The drug is contraindicated in people with glaucoma, motor tics, and anxiety and agitation.
Stimulant drugs may lower the threshold at which a patient with a seizure disorder develops convulsions. The drug's label instructs patients to stop treatment if seizures occur.
Don't take the medication if you're on an antidepressant that's a monoamine oxidase (MAO) inhibitor because it may cause a dangerous rise in blood pressure, according to the drug's label.
Raynaud's Phenomenon
Some patients who took Concerta developed Raynaud's phenomenon. The painful disorder most commonly affects the fingers, but about 40 percent of people with the condition will also experience its effects in their toes.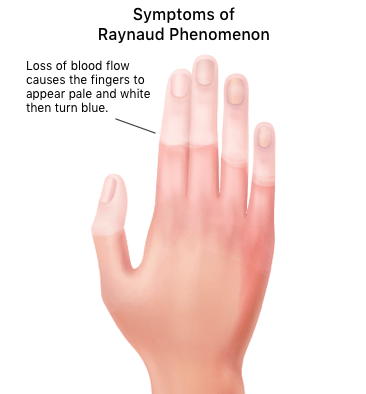 With Raynaud's phenomenon, cold air triggers spasms in the small blood vessels of the extremities. The spasms temporarily cut off blood flow.
The skin may first turn white before it turns blue for a short time. As the blood flow returns, the affected areas may turn red.
Patients may experience throbbing, tingling, burning or numbness. In rare cases, tissue deprived of blood flow for long periods of time may develop gangrene.
Involuntary Movements
In one long-term study, 9 percent of 432 children developed involuntary movements or vocalizations known as "tics" after two or more years on Concerta. In a second study that tracked 682 children who were treated for an average of seven months, less than 1 percent developed new tics.
If tics are an issue, ask your doctor what other medications are available. According to Baylor College of medicine, Strattera (atomoxetine), a non-stimulant medication, tends to be "well tolerated by children with tics."
Stunted Growth
Clinical studies have revealed a temporary slowing of growth in children who consistently take daily doses of methylphenidate.
An October 2011 study published in Prescrire International looked at more than 500 children on methylphenidate and found the children grew 2 cm less in height and gained about six fewer pounds over the course of three years. Other studies have found a 1 cm to 1.5 cm slowing of growth per year, and most kids caught up on their growth in the two years after they stopped the drug.
According to the drug's label, doctors should track growth in children who take Concerta or other stimulants, and they should consider stopping therapy in patients who don't grow or gain weight as they should.
Prolonged Erections
Patients have reported prolonged and painful erections with methylphenidate-containing products. Known as priapism, the condition is not the result of sexual stimulation. Instead, it happens when blood becomes trapped in the penis.
The condition doesn't generally develop immediately. It occurs after "some time on the drug" or when dosage is increased. It may also occur when a person stops using the drug or takes a brief break from it.
In 2013, the FDA warned priapism can occur with methylphenidate ADHD medications, and it approved label changes to reflect the rare risk. The agency reviewed adverse event reports submitted between 1997 and 2012 and found 15 patients who developed the condition from a methylphenidate drug.
Two of the patients needed surgery. Four of the cases occurred when patients stopped taking the drug.
Concerta users who experience unusually frequent or painful erections should seek immediate medical treatment, according to the FDA.
Advertisement
Professional Therapy, Done Online
A licensed therapist with BetterHelp can provide professional support and guidance, on your schedule. Sign up and get matched in as little as 48 hours.
Get Started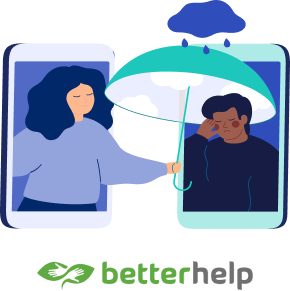 Please seek the advice of a medical professional before making health care decisions.
Share This Page:
How can we improve this page?
Thank You for Your Feedback
We appreciate your feedback. One of our content team members will be in touch with you soon.
We appreciate your feedback. One of our content team members will be in touch with you soon.
Who Am I Calling?
Calling this number connects you with a Drugwatch representative. We will direct you to one of our trusted legal partners for a free case review.
Drugwatch's trusted legal partners support the organization's mission to keep people safe from dangerous drugs and medical devices. For more information, visit our partners page.