Concerta (methylphenidate hydrochloride) is a potentially dangerous drug used to treat children and adults with attention deficit-hyperactivity disorder (ADHD). As a stimulant and Schedule II controlled substance (meaning it's dangerous, according to the Drug Enforcement Administration), as well as its design as an extended-release tablet (meaning it's active in the body for a prolonged period of time), the medication has been linked to several serious and potentially life-threatening side effects.
Side effects can include cardiac arrest, stroke, heart attack, psychosis and thought disorders, seizures, prolonged erections in males, impaired growth in children, visual impairments, gastrointestinal obstructions and low blood cell and platelet counts.
Concerta users may become dependent on the drug because of its euphoric effects. Withdrawal in such circumstances can lead to severe depression and possibly suicide.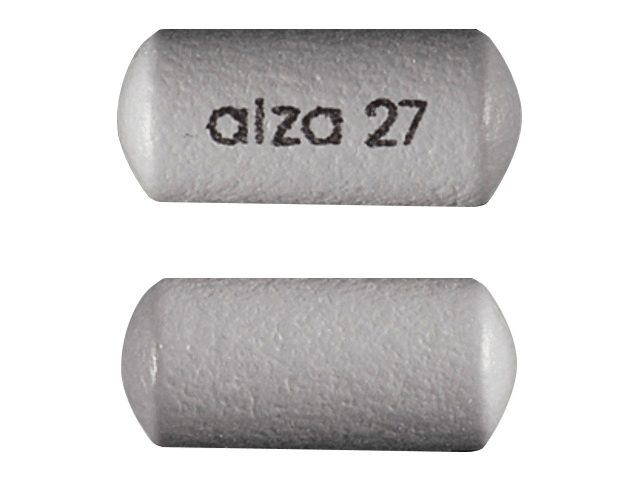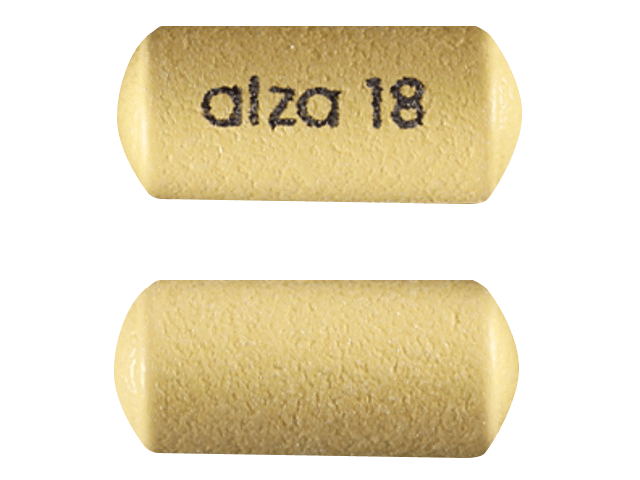 Cocnerta comes in both 27mg and 18mg
Serious Cardiovascular Events
Concerta has been linked to sudden death at usual doses in children and adolescents with structural cardiac abnormalities or other serious heart problems. In adults, sudden deaths, stroke and heart attacks have been reported after taking stimulant drugs, such as Concerta, at usual doses to treat ADHD.
In adult cases, the cause is unknown. However, adults have a greater likelihood than children of having serious structural cardiac abnormalities, cardiomyopathy (a group of disease affecting the heart muscle), serious heart rhythm abnormalities, coronary artery disease (damaged or diseased major blood vessels that supply the heart with blood, oxygen and nutrients), or other serious heart problems.
Fact
An increase in blood pressure and heart rate while taking stimulant medications may not have any short-term consequences, but can cause long-term problems when allowed to become chronic.
Complications are more likely to occur in patients with underlying medical conditions, such as preexisting high blood pressure, heart failure, recent heart attack or abnormal rapid heart rhythms that occur in the lower chambers of the heart.
Patients who develop symptoms such as chest pain along with physical effort, unexplained fainting or other signs suggestive of heart disease while taking Concerta or other stimulants, should receive immediate medical treatment.
Cardiovascular Warning Signs
A cardiovascular event is any incident that may cause damage to the heart muscle. An interruption of blood flow in the heart or through the arteries can lead to injury and/or a heart attack (also known as a myocardial infarction, or coronary or cardiovascular event).
Strokes can also be caused by an interruption of blood flow in the brain, such as a blood clot, or bleeding on the brain. High blood pressure, also referred to as hypertension, is one of the risk factors for heart attack and stroke.
Cardiovascular symptoms include:
Chest pain that starts in the chest and may spread to the arms, left shoulder, elbows, jaw or back
Chest heaviness or tightness
Difficulty breathing or shortness of breath
Feeling sick or vomiting
Feeling lightheaded, dizzy or faint
Breaking into a cold sweat
Becoming pale
Numbness of the face, arm or leg, especially on one side of the body
Confusion, difficulty speaking or understanding speech
Difficulty seeing with one or both eyes
Difficulty walking, loss of balance or coordination
Severe headache
Psychiatric Adverse Events
Studies have found that symptoms of behavioral disturbance, thought disorder and psychosis may be worsened in patients with preexisting psychotic disorders, such as bipolar illness, after taking Concerta or other stimulant drugs. Patients with bipolar disorder have a greater likelihood of developing mixed or manic episodes.
It has also been found that new psychotic or manic symptoms can surface after treatment with Concerta in patients without a prior history of psychotic illness or mania when Concerta is given at usual doses. These results were found in approximately four out of 3,482 patients treated with methylphenidate (the active ingredient in Concerta) versus zero patients treated with a placebo (dummy pill) in multiple short-term, placebo-controlled studies.
Aggressive Behavior
While aggressive behavior is often observed in patients with ADHD in general, it has also been reported in clinical trials and post-marketing reports as a side effect of some medications, such as Concerta, used in the treatment of the brain condition. Accordingly, patients taking Concerta should be regularly monitored for the appearance of or worsening of aggressive behavior or hostility.
In patients with bipolar disorder, or even in patients who have not previously shown any signs of serious mental illness, unusual mood changes may occur. Signs and symptoms to watch out for may include patients going from very happy ("up") and active, to very sad and hopeless ("down") and inactive, and then back again. The "up" feeling is generally referred to as mania, while the "down" feeling is called depression. Normal moods can occur in between an episode.
Symptoms of mania include:
Increased physical and mental activity and energy
Heightened mood, exaggerated optimism and self-confidence; inflated sense of self-importance
Excessive irritability, aggressive behavior
Decreased need for sleep without feeling tired
Racing speech and thoughts, flight of ideas
Impulsiveness, reckless behavior, poor judgment, easily distracted
Delusions and hallucinations
Symptoms of depression include:
Prolonged sadness or unexplained crying spells
Significant changes in appetite and sleep patterns
Irritability, anger, worry, agitation and anxiety
Pessimism and indifference
Loss of energy, persistent fatigue and weakness
Feelings of guilt, worthlessness
Inability to concentrate or make decisions
Inability to take pleasure in former interests, social withdrawal
Unexplained aches and pains
Recurring thoughts of death
In severe cases, if left untreated, bipolar disorder can lead to suicide.