Topamax
Topamax (topiramate) is a drug approved to treat seizures in adults and children and to reduce the frequency of migraine headaches in people 12 years of age and older. For the treatment of seizures, Topamax may be used alone or in combination with other medications. Johnson & Johnson subsidiary Janssen Pharmaceuticals manufacturers Topamax.
Topamax is a prescription medication known as an anticonvulsant. The U.S. Food & Drug Administration (FDA) first approved Topamax for the treatment of seizures in 1996. The regulatory agency expanded the drug's uses to include migraine prevention in 2004.
By 2007, Topamax controlled 21 percent of the $10.2 billion epilepsy drug market, according to Bloomberg News. Topamax sales reached $2.7 billion in 2008.
As Topamax was used more widely in the 2000s, people began to report various side effects. As a result, the FDA added several warnings to the drug's label, including decreased sweating with an elevated body temperature, increased risks for high levels of acid in the blood, eye disorders that could lead to permanent vision loss, and suicidal thoughts and behaviors among others.
In 2011, the FDA warned of Topamax's link to birth defects (eg, cleft lip and clef palate) and injured users began suing the drug's manufacturer. Also in 2011, J&J recalled 57,000 bottles of Topamax because of possible chemical contamination.
Topamax lost its patent protection in 2009, and, as of 2022, its market share has dropped significantly since this occurrence.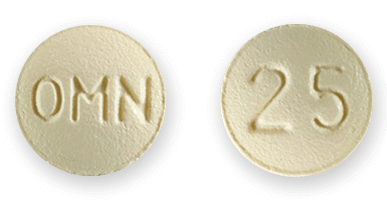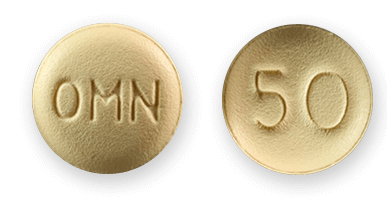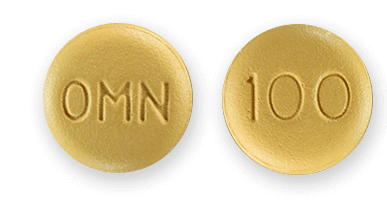 FDA-Approved Topamax Uses
When Topamax first hit the market, the FDA limited the drug for use in treating seizures from various forms of epilepsy. After about eight years, the agency added migraine prevention as an FDA-approved use. Seizures and migraines continue to be the only government-approved uses for Topamax in the U.S.
Seizures
During a seizure, brain cells work much faster than they normally would. Topamax is designed to stop seizures when they first begin by preventing brain cells from working in overdrive.
Topamax gained FDA approval in 1996 for the treatment of various forms of epilepsy, a neurological disorder characterized by recurrent, uncontrolled seizures. Doctors also prescribe the medicine for patients 2 years or older whose seizures are associated with Lennox-Gastaut syndrome, a disorder that accounts for up to 10 percent of all cases of childhood epilepsy. Topamax is not approved for use in children younger than 2 years of age.
The FDA approved Topamax for use by itself or with other medications to treat:
Partial onset seizures
Primary generalized tonic-clonic seizures
Seizures associated with Lennox-Gastaut syndrome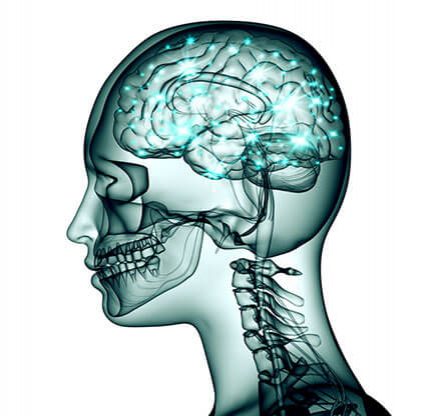 Migraines
In 2004, the FDA approved Topamax for the prevention of migraine headaches in people 12 years of age and older. Topamax does not relieve the pain of a migraine after it starts, but it is believed to reduce migraine frequency by calming overactive pain-signal firing in nerve cells.
Topamax's manufacturers recommend doctors "start low and go slow" when prescribing Topamax. This means a doctor will likely prescribe a low dose to start and then slowly increase the amount of Topamax a patient takes until reaching the dosage that works best for the patient.
The Right Topamax Level
It takes time for Topamax to build up to the right level in the bloodstream. It may take two to three months of daily Topamax use for the medication to start working.
Off-Label Use for Weight Loss, Psychiatric Disorders
Topamax is also used to control binging and purging, and to promote weight loss. However, this is not an FDA-approved use. Although it is illegal for drug makers to promote drugs for off-label uses, doctors can legally prescribe any drug they consider appropriate to treat a patient's condition.
Topiramate, the active ingredient in Topamax, is also a main ingredient in the weight-loss drug Qsymia, along with phentermine. The FDA approved Qsymia in 2012. A year earlier, the same drug — then called Qnexa — was rejected by the FDA because of the adverse side effect profile of the combination product (eg, birth defects and possible heart problems).
The FDA label warns Qsymia may cause mood and sleep disorders, cognitive impairment and increased heart rate. It could also lead to suicidal thoughts, and people who suddenly stop taking it can suffer seizures.
In addition to weight loss, Topamax has also been used — and illegally marketed — to treat:
Bipolar disorder
Alcohol dependency
Cocaine and methamphetamine addiction
Obsessive-compulsive disorder
Borderline personality disorder
Post-traumatic stress disorder
Topamax Side Effects
Topamax has a number of common side effects, which its manufacturer states are "mild to moderate." One common side effect of the drug is somnolence, or sleepiness. Some doctors and patients have dubbed the drug "Sleepomax" because of its heavy sedative effects.
Commonly reported side effects with Topamax include:
Fatigue/sleepiness
Nausea
Weight loss
Nervousness
Upper respiratory tract infection
Burning or prickling in the hands, arms, legs and feet (paresthesia)
Dizziness
Slowing down of thought and movements (psychomotor slowing)
Fever
Taste change
Anorexia
Diarrhea
Speech problems
Abdominal pain
Numbness (hypoesthesia)
Abnormal vision
Difficulty with memory
FDA Warnings
Over the years, post-marketing studies have revealed several serious health risks associated with Topamax. In response, the FDA has continually mandated that all topiramate labels and medication guides contain updated warnings and precautions associated with its use.
Timeline of FDA Topamax Warnings:
2004

FDA required a warning about metabolic acidosis (an increase in the level of acid in the blood); oligohydrosis (decreased sweating); and hyperthermia (increased body temperature)

2006

FDA required a warning about serious eye disorders, such as acute myopia and secondary angle closure glaucoma, which can lead to permanent visual loss

2008

FDA required a warning about increased risk of suicidal thoughts and behaviors

2011

FDA required a warning about the risks of oral birth defects (eg, cleft lip and cleft palate). The FDA reinforced that Topamax can cause fetal harm when given to a pregnant woman.
Topamax's label also includes warnings regarding depression and mood problems, kidney stones, and the need to withdraw the drug gradually to reduce the potential for increased seizures.
Topamax Drug Interactions
Topamax is known to interact with other substances and patients should be aware of these interactions. The body digests Topamax in the liver and eliminates it from the body through the kidneys. Taking other medicines that are digested in liver at the same time as Topamax may affect how quickly the drug works and leaves the body. People with liver disease and people with a history of kidney stones must be cautious about taking the drug.
Fact
Birth control pills may not prevent pregnancy in women who also take Topamax.
The body gets rid of Topamax faster if taken at the same time as certain seizure medicines, including carbamazepine (Tegretol, Tegretol XR, Carbatrol), phenytoin (Dilantin, Phenytek), phenobarbital and primidone. Taking Topamax with valproic acid (Depakote and Depakene) has been associated with hypothermia and hyperammonemia.
Topamax makes birth control pills less effective, so the chances of becoming pregnant while on Topamax are greater. If a woman takes Topamax while pregnant, her baby has a higher risk for oral birth defects such as cleft lip and cleft palate.
People should not drink alcohol or take sedatives or tranquilizers, such as Valium and Xanax, while taking Topamax. Topamax suppresses the activity of the enzyme, carbonic anhydrase, in the body. Using the drug with any other carbonic anhydrase inhibitor (eg, zonisamide or acetazolamide) may increase the severity of metabolic acidosis and may also increase the risk of kidney stone formation. Topamax may also interact with lithium, resulting in increased lithium levels.
Please seek the advice of a medical professional before making health care decisions.
Share This Page:
How can we improve this page?
Thank You for Your Feedback
We appreciate your feedback. One of our content team members will be in touch with you soon.
We appreciate your feedback. One of our content team members will be in touch with you soon.
Who Am I Calling?
Calling this number connects you with a Drugwatch representative. We will direct you to one of our trusted legal partners for a free case review.
Drugwatch's trusted legal partners support the organization's mission to keep people safe from dangerous drugs and medical devices. For more information, visit our partners page.