Fluoroquinolones: Cipro, Levaquin & Avelox
Fluoroquinolones such as Cipro, Levaquin and Avelox are antibiotics approved to treat or prevent serious bacterial infections, including skin, bone and joint, lower respiratory tract and urinary tract infections. They work by killing or stopping the growth of certain bacteria.
Researchers first discovered this family of antibiotics in the 1960s, but it wasn't until the late 1980s that Cipro and other modern fluoroquinolones first hit the market.
At the time, doctors primarily prescribed the medications to treat urinary tract infections. Since then, they have become the go-to antibiotic for many infections.
In fact, American doctors wrote about 29.7 million fluoroquinolone antibiotic prescriptions in 2016, according to the Centers for Disease Control and Prevention's most current statistics.
These drugs are potent, and the U.S. Food and Drug Administration approved them to treat or prevent serious bacterial infections, including anthrax, plague and bacterial pneumonia.
Other approved uses include the treatment of:
Skin and skin structure infections
Bone and joint infections
Complicated intra-abdominal infections
Infectious diarrhea
Typhoid fever (enteric fever)
Uncomplicated cervical and urethral gonorrhea
Chronic bacterial prostatitis
Lower respiratory tract infections
Urinary tract infections
Acute uncomplicated cystitis
Acute bacterial sinusitis
Acute pyelonephritis
Acute bacterial exacerbation of chronic bronchitis
Acute bacterial sinusitis.
A 2016 FDA safety review found the antibiotics are associated with disabling side effects involving tendons, muscles, joints, nerves and the central nervous system. These side effects can occur hours to weeks after exposure to the drugs and may potentially be permanent, according to the agency. The most severe side effects of fluoroquinolones are considered rare. Some can be fatal.
The medications carry the FDA's most serious warning, a black box warning, for tendinitis, tendon rupture, peripheral neuropathy, central nervous system effects and exacerbation of myasthenia gravis. In December 2018, the FDA required a new warning about an increased risk of aortic ruptures or tears that can lead to dangerous bleeding or even death. People who suffered aortic injuries after taking fluoroquinolones have filed lawsuits over Cipro, Levaquin and Avelox.
One 2022 research study noted fluoroquinolone antibiotics could negatively impact gut microbiome diversity.
Because of the risks, the FDA has announced that patients with acute bacterial sinusitis, acute exacerbation of chronic bronchitis and uncomplicated urinary tract infections should only use these medications when no alternative treatment options exist.
OVERUSING FLUOROQUINOLONES
Dr. Mahyar Etminan, an epidemiologist at the University of British Columbia, said overusing these drugs is like "trying to kill a fly with an automatic weapon.
As with other antibacterial drugs, fluoroquinolones do not treat viral infections such as colds, flu or bronchitis in people who are otherwise healthy. They should be used "only to treat or prevent infections that are proven or strongly suspected to be caused by bacteria," according to the drug's label. This is to reduce the development of drug-resistant bacteria and to maintain the effectiveness of antibacterial drugs.
Dr. Lindsey R. Baden, an infectious disease doctor at Brigham and Women's Hospital, agrees with the FDA. She told Consumer Reports that doctors often overprescribe fluoroquinolones because they work against many types of bacteria.
"Fluoroquinolones play an important role in treating serious infections such as those caused by bacteria that are resistant to other types of antibiotics," Baden told Consumer Reports. But in the case of less serious infections, they "should typically be reserved for second-line or even third-line treatment after other antibiotics have failed," she said.
How These Antibiotics Work
Fluoroquinolones work by directly interfering with bacterial DNA, according to an article by researcher Katie J. Aldred of the Department of Biochemistry and Department of Medicine at the Vanderbilt University School of Medicine. She and her colleagues wrote these types of drugs affect the enzymes gyrase and topoisomerase IV. These enzymes work to build bacterial DNA, but they may also break it. The antibiotics enhance the DNA-breaking qualities of these enzymes, turning them into toxic compounds that "poison" the cells.
Researchers believe the way these medications work also makes bacteria less likely to become resistant to them versus other antibiotics such as penicillin and tetracycline, according to an article by researcher David C. Hooper in Clinical Infectious Diseases. For example, bacteria that penicillin cannot kill may be susceptible to ciprofloxacin, according to the drug's label.
Some bacteria fluoroquinolones fight include:
Bacillus anthracis
Campylobacter jejuni
Enterococcus faecalis
Klebsiella pneumoniae
Salmonella typhi
Streptococcus pneumoniae
Patients who take these antibiotics should drink a lot of fluids. They can take the medicine with or without food.
Types of Fluoroquinolones
Six fluoroquinolones are currently approved for use in United States in the form of pills, injections and topical creams: ciprofloxacin, ofloxacin, gemifloxacin, levofloxacin, moxifloxacin and delafloxacin.
The most popular brand name drugs in the class are:
Cipro and Cipro XR (ciprofloxacin)
Avelox (moxifloxacin)
Levaquin (levofloxacin)
Other fluoroquinolones such as Factive (gemifloxacin), Baxdela (delafloxacin) and the generic brand Ofloxacin are not as widely used. Maxaquin (lomefloxacin), Raxar (grepafloxacin hydrochloride) and Zagam (sparfloxacin) are no longer available in the United States.
Meanwhile, Merck discontinued its drug Noroxin (norfloxacin) in 2014. And Janssen Pharmaceuticals reported to the FDA that it would stop making Levaquin and Floxin (ofloxacin).
Cipro, Cipro XR, Proquin XR
Cipro is the most widely used of all the fluoroquinolones. From 2004 to 2010, retail pharmacies in the United States dispensed about 122.5 million prescriptions for the drug, according to pharmacists S. Christopher Jones and colleagues at the FDA's Office of Surveillance and Epidemiology. In 2015 alone, doctors in the United States wrote 20.3 million prescriptions for the oral drug, according to the CDC's most current data.
Ciprofloxacin, the active ingredient in Cipro, is also the active ingredient in the extended release versions, Cipro XR and Proquin XR. The FDA originally approved the drug in 1987. It is a second-generation fluoroquinolone. Doctors often prescribe it to treat mild-to-moderate respiratory and urinary tract infections, but it also treats other conditions, including gonorrhea, infectious diarrhea and anthrax.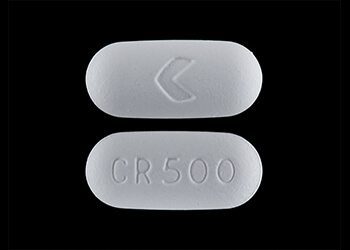 Cipro comes in the following formulas and doses:
Oral Tablets

100 mg, 250 mg, 500 mg and 750 mg

Extended-release tablets

500 mg and 1,000 mg (available only as generic)

Intravenous

200 mg to 400 mg

Oral Suspension

5% Oral Suspension: 250 mg ciprofloxacin per 5 ml after reconstitution

10% Oral Suspension: 500 mg ciprofloxacin per 5 ml after reconstitution
Levaquin
Levaquin is the second most popular drug in the class. From 2004 to 2010, Americans received about 88.1 million prescriptions for levofloxacin, according to the FDA's Office of Surveillance and Epidemiology. It is a third-generation fluoroquinolone. The FDA originally approved the drug in 1996.
In 2010, it was the best-selling antibiotic in the United States, according to The New York Times. Like Cipro, it treats respiratory and urinary tract infections. It also treats other conditions, including plague, anthrax, bronchitis and pneumonia.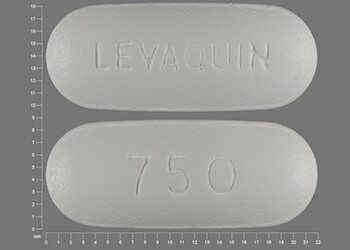 Janssen Pharmaceuticals stopped making Levaquin, according to the FDA, though the agency does not specify why the drugmaker discontinued it. Although the company discontinued all versions of the brand name drug in December 2017, it may still be available in pharmacies until 2020, according to news outlet RTV6 in Indianapolis.
"The decision to discontinue Levaquin was made due to the wide availability of alternative treatment options, and our focus on developing innovative medicines designed to address unmet medical patient needs," Kelsey Buckholtz, a spokeswoman for Janssen, told RTV6.
Generic levofloxacin is still available in the United States.
Avelox
The third-most-popular fluoroquinolone in the United States is Avelox, a fourth-generation medication. The FDA's Office of Surveillance and Epidemiology estimates about 24.3 million people received prescriptions for moxifloxacin between 2004 and 2010.
The FDA approved the drug in 1999 to treat multiple drug-resistant types of Streptococcus pneumoniae, the bacteria that cause pneumonia, ear infections and meningitis, among other conditions. It also treats skin infections, cellulitis and intra-abdominal infections.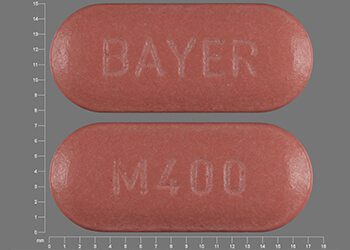 Avelox comes in 400 mg film-coated tablets and a solution for intravenous use. Patients who use Avelox IV will receive the medicine in a slow IV infusion over 60 minutes. The medication label cautions against mixing the drug with other medications in the IV bag or IV line.
Other Fluoroquinolones
Factive, Floxin and their generics accounted for about 1.6 million prescriptions from 2004 to 2010, according to the FDA's Office of Surveillance and Epidemiology. Then, Janssen Pharmaceuticals discontinued brand name Floxin.
The FDA approved the newest fluoroquinolone, Baxdela, in 2017. Noroxin, Maxaquin, Raxar and Zagam are no longer on the market in the United States in brand name or generics.
Factive

Factive is available in 320 mg tablets and treats chronic bronchitis and pneumonia.

Floxin

Janssen Pharmaceuticals stopped making brand name Floxin and Floxin Otic ear drops, but the drugs are still available as ofloxacin, the generic brand. Ofloxacin is available in 200 mg, 300 mg and 400 mg tablets.

Baxdela

Melinta Therapeutics manufactures Baxdela. The FDA approved it to treat acute bacterial skin and skin structure infections in 2017. The drug comes in 450 mg tablets and 300 mg injections.

Noroxin

Merck discontinued Noroxin in 2014 for unclear reasons. It was available in 400 mg tablets to treat sexually transmitted diseases and urinary tract infections.

Maxaquin

Maxaquin is no longer available in the United States. The usual dosage was 400 mg per day. The drug caused phototoxicity in as many as 44 percent of patients.

Raxar

Glaxo Wellcome withdrew Raxar from the market in 1999 because a safety review had shown the drug could cause adverse cardiac events, The Los Angeles Times reported. In a statement to The Times, the company stated it was "no longer convinced that the benefits of Raxar outweigh the potential risk to patients, given the availability of alternative antibiotics."

Zagam

Mylan Laboratories discontinued Zagam in 2001. The company cited lack of sales, Dr. David C. Hooper wrote in an article for Wolters Kluwer's medical database, UpToDate. Side effects linked to the drug include phototoxicity and cardiac events. The usual dosage was 200 mg per day to treat acute exacerbations of chronic bronchitis and community-acquired pneumonia.
Drug Interactions
Fluoroquinolones have several drug interactions, and some are fatal, according to the medication labels. For example, taking certain antidiabetic drugs at the same time as these antibiotics can lead to serious hypoglycemia that could result in death. Before taking one of these antibiotics, patients should tell their doctor about all medications, vitamins and supplements they take.
Examples of Drugs that Interact with Fluoroquinolones
| Interacting Drug | Interaction |
| --- | --- |
| Theophylline | serious and fatal reactions |
| Warfarin and other anticoagulant drugs | anticoagulation and bleeding |
| Antidiabetic drugs | serious and sometimes fatal hypoglycemia |
| Phenytoin | changes in phenytoin levels, seizure or overdose |
| Methotrexate | methotrexate toxicity |
| Drugs that prolong QT interval | prolonged QT interval, heart problems |
| Duloxetine | duloxetine toxicity |
| NSAIDs | convulsions with high doses of fluoroquinolones |
Speak with a pharmacist or doctor for a full list of potential interactions and how to avoid them. For example, antacids, multivitamins, products that contain calcium, iron, or zinc, and dairy products can affect how much of the medicine the body absorbs. So, the medication labels instruct patients to take the drugs at least two to four hours before or six to eight hours after consuming these and other products that contain multivalent cations.
Please seek the advice of a medical professional before making health care decisions.
Share This Page:
How can we improve this page?
Thank You for Your Feedback
We appreciate your feedback. One of our content team members will be in touch with you soon.
We appreciate your feedback. One of our content team members will be in touch with you soon.
Who Am I Calling?
Calling this number connects you with a Drugwatch representative. We will direct you to one of our trusted legal partners for a free case review.
Drugwatch's trusted legal partners support the organization's mission to keep people safe from dangerous drugs and medical devices. For more information, visit our partners page.