Bayer employs more than 115,000 people worldwide with an established presence in North and South America, Europe, Asia, Africa, Australia and New Zealand. Its headquarters is located in Germany and nearly a third of its employees operate in Europe, making the continent its home market.
One of its oldest and most iconic products is Aspirin, and it was the first company to commercially market heroin as a cough suppressant in the late 1890s —long before it was declared an illegal substance. Now, in addition to producing medicines and consumer health products, the company also manufactures agricultural products and provides business-technology services.
Bayer's Legacy
One of Bayer's oldest and most iconic products is Aspirin.
The company's Consumer Health and Pharmaceuticals divisions manufacture over-the-counter and prescription medicines. The Consumer Health division focuses on nonprescription medications and supplements. The division is responsible for many well-known brands such as Midol, Alka-Seltzer and Aleve.
Bayer's Pharmaceuticals division makes up its largest segment in terms of sales. Its main areas of focus include cardiology, oncology, gynecology hematology and ophthalmology. Because of its thriving drug business, Bayer ranked 10th in revenue for 2016 among the top Big Pharma companies.
In the general-medicine sector, popular pharmaceuticals include the erectile dysfunction drug Levitra, cancer drug Nexavar, antibiotics Avelox and Cipro, birth control IUD Mirena and the blood thinner Xarelto.
In 2016, Bayer signed a $66 billion merger with agriculture giant Monsanto. Analysts say this merger could mean half or more of Bayer's revenue could come from agriculture instead of pharmaceuticals, consumer health and animal health in the future.
The Big Pharma giant also faced its share of litigation and scandal from product liability suits, false marketing claims, Nazi ties and selling HIV-tainted blood products to hemophiliacs in the 1980s.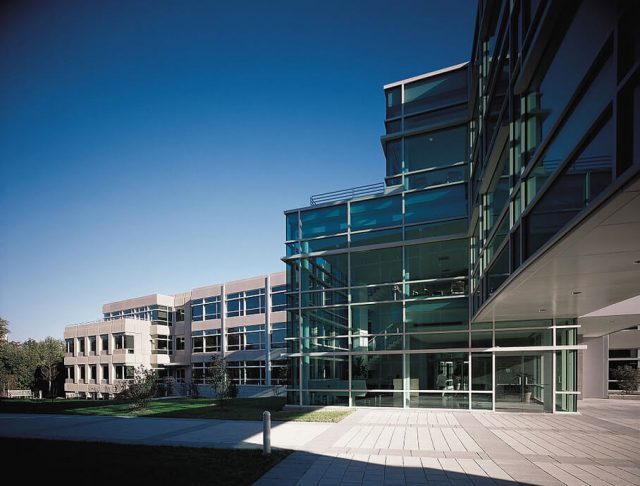 Bayer's History
Dye salesman Friedrich Bayer and master dyer Johann Friedrich Weskott founded Bayer in 1863. Approaching the market of synthetic dyes with a research-and-development focus, they set the tone for the company's future.
Early success and expansion quickly took Bayer from a three-man shop to a 300-person workforce. In 1881, the company's transition to a joint-stock corporation led to its development as an international chemical company, laid the financial foundation for expansion and established a pharmaceutical division.
It built a scientific laboratory in Wuppertal-Elberfeld, Germany, near the company's headquarters at the time. The company set new standards in research, such as the development of Aspirin, which hit the market in 1899. In 1912, Leverkusen became the company's headquarters.
By 1913 nearly 10 percent of Bayer's employees worked outside of Germany.
World War I and II
During World War I, Bayer began producing war materials like explosives and chemical weapons. However, as with many companies, the war halted progress for Bayer and devastated export markets. Inflation tapped out remaining financial reserves. The government seized foreign assets, patents and trademarks, such as aspirin and heroin.
IG Farben and Bayer
From 1925 to 1951, Bayer incorporated into chemical conglomerate IG Farben and did not exist as an individual company.
After World War II, the Allies dissolved IG Farben into 12 new companies. Bayer re-emerged in 1951 as Farbenfabriken Bayer AG. The Allies restored sites in Leverkusen, Elberfeld, Dormagen and Uerdingen to the company, and Bayer received the subsidiary Agfa in 1952.
From the 1950s to the 1970s, Bayer's reconstruction helped the Federal Republic of Germany undergo the Wirtschaftswunder, which means "economic miracle." While still under control of the Allies, the company acquired foreign partnerships and resumed international sales, with a focus on Latin America and the U.S.
Acquisitions and Growth
The company's foundation in research and development again took hold, and the subsequent products and inventions contributed to further expansion. Bayer's acquisition of Cutter Laboratories Inc. and Miles Laboratories, Inc. in the 1970s gave the company footing in the market of U.S. pharmaceuticals and led to increased sales for the region.
The 1990s marked the increasing importance of development in North America. The milestone acquisition of Sterling Winthrop allowed Bayer to regain the rights to the "Bayer" company name and logo in the U.S. for the first time in 75 years. In 1995, its "pharmaceutical research triad" was completed, and it built its third facility in Japan.
In the early 2000s, Bayer HealthCare, Bayer MaterialScience and Bayer CropScience launched as legally independent subgroups. In 2006, Schering AG became Bayer's largest acquisition, prompting a major expansion of the HealthCare division. Bayer acquired Conceptus Inc., the maker of Essure Birth Control, in 2013 for $1.1 billion.
In May 2014, Bayer agreed to buy Merck's consumer care division for $14.2 billion. The acquisition gave it control of Claritin, Coppertone and Dr. Scholl's products.
The 2016 multibillion-dollar merger with Monsanto further expanded Bayer's footing in the industry of agricultural science and products.
Bayer's Nazi Connections
IG Farben, Bayer's parent company in WW II, had extensive ties to the Third Reich, according to Auschwitz concentration camp documents. The company actually ran its own concentration camp where at least 30,000 slave workers died. The chemical company produced the gas, Zyklon B, which killed millions.
Fact
Bayer's parent company, IG Farben, built a plant at one of the most infamous concentration camps, Auschwitz, and used prisoners of the camp for slave labor.
According to documents that surfaced in 1999 during Eva Mozes Kor's lawsuit, the infamous Dr. Josef Mengele — who conducted numerous experiments on human subjects at Auschwitz — may have had help from Bayer.
Bayer had always denied its involvement in human experiments and refused to disclose information, Kor's lawsuit stated. The lawsuit also accused Bayer of paying Nazi officials for access to prisoners to test its drugs on.
Letters from the Auschwitz files show Bayer paying for more than one hundred female prisoners for drug experiments, according to the Alliance for Human Research Protection.
Kor and her sister, Miriam, were among thousands of twins Mengele experimented on — only about 200 survived the war. The sisters were 10 years old in 1945, when Allied forces defeated Nazi Germany.
Miriam died in 1993 of complications from the experiments.
The lawsuit claimed Bayer provided toxic chemicals used in experiments. A company physician named Dr. Keonig reported Mengele's findings to Bayer.
At the Nuremberg trials, courts sentenced a number of high-ranking IG Farben leaders for war crimes. Later, Bayer appointed one of these men, Fitz ter Meer, as chairman of its board in 1956.
Bayer resolved Kor's lawsuit as a part of a $5 billion fund negotiated by the U.S. and German governments called the Foundation for Remembrance, Responsibility and the Future.
HIV Tainted Blood Lawsuit Settlement
In the 1980s Cutter Biological — a division of Bayer — sold millions of dollars of HIV-tainted blood-clotting medicines to hemophiliacs. In 1984, it discovered its medicine called Factor VIII was infecting people with HIV and hepatitis C.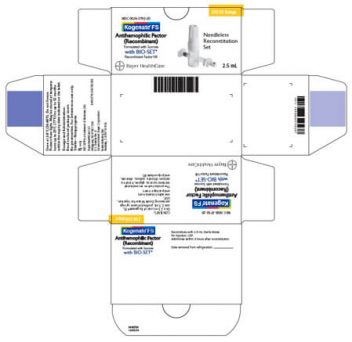 Cutter then made a heat-treated, safer medication for Western countries but continued to sell the tainted medication to China, Japan, Malaysia, Singapore, Indonesia and Argentina, according to a New York Times report.
Internal documents that surfaced during lawsuits filed by American hemophiliacs revealed that Cutter had ignored federal law and made the medicine from the blood of prisoners, intravenous drug users and high-risk gay men.
In 1985, Dr. Harry M. Meyer Jr., then FDA regulator of blood products, said it was "unacceptable for [the company] to ship that material overseas," but asked that the issue "quietly be solved without alerting Congress, the medical community and the public," according to legal documents.
Bayer officials said Cutter "behaved responsibly, ethically and humanely" in selling the product overseas. The medicine infected thousands in the U.S. and abroad with HIV, and many died.
While it did not admit any wrongdoing, Bayer and three other companies set up a fund of about $600 million to settle lawsuits accusing them of making a dangerous product.
Bayer's Fraud and Marketing Schemes
In 2003, Bayer pled guilty to federal criminal charges that accused the company of scheming to overcharge Medicaid for its antibiotic Cipro. Drug laws allow companies to keep most pricing data secret and Bayer took advantage of the laws to hide its scheme, according to legal documents.
The Cipro scheme began in 1995. At the time, Kaiser was one of Bayer's biggest Cipro customers, purchasing about $7 million worth of the drug annually. To keep the business, Bayer illegally lowered the price of the drug for Kaiser. Because the price was lower than its Medicaid price, Bayer would have to pay millions in rebates.
Fact
To avoid paying rebates to Medicaid, Bayer switched the labels on the bottles and did not report the actual price to the federal government.
The company paid $257 million to settle charges.
In 2007, the company paid $3.2 million for falsely advertising its One A Day vitamins could help weight loss. It faced another lawsuit after it claimed its One A Day men's vitamins could prevent prostate cancer.
In 2008, it paid $97.5 million to the Justice Department to settle allegations that it provided kickbacks to companies to submit false claims to Medicare.
Bayer's Problematic Drugs
Starting with it marketing of heroin in 1898, Bayer has had its share of problematic drugs — some leading to injury lawsuits. From birth control to blood thinners, several of these drugs affected thousands.
Heroin
Bayer marketed and distributed heroin as a non-addictive morphine and cough suppressant. The company marketed heroin as a cure for morphine addiction until it was discovered that it was actually a faster-acting form of morphine.
In 1913, Bayer stopped producing heroin after seeing rising numbers of heroin-related hospitalizations and cases of drug abuse. In 1914, the U.S. passed a law to regulate its sale and distribution, but still allowed it to be manufactured, prescribed and sold for medical purposes.
Following World War I, Bayer's trademark rights to heroin and aspirin were seized under the Treaty of Versailles. In 1924, the U.S. Congress banned the sale, production and importation of heroin.
Yaz/Yasmin
Yaz, Yasmin and Ocella (the generic version) contain a different hormone, called drospirenone, than older birth-control pills. Studies backed by the FDA have warned that drospirenone can triple the risk of potentially fatal blood clots in patients, increasing chances of blood clots, deep vein thrombosis and pulmonary embolism as much as 74 percent.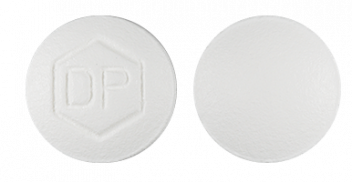 Yaz was put on the market in 2006. Since then, the company's advertising practices concerning Yaz have been repeatedly disciplined by the FDA. The FDA has received thousands of complaints regarding the connection between Yaz and blood clots. In an update, the FDA reiterated its concern about the risks of blood clots with Yaz.
More than 10,000 women filed lawsuits against Bayer and its affiliates over the adverse side effects of Yaz. It settled more than 8,000 cases for $1.7 billion.
Mirena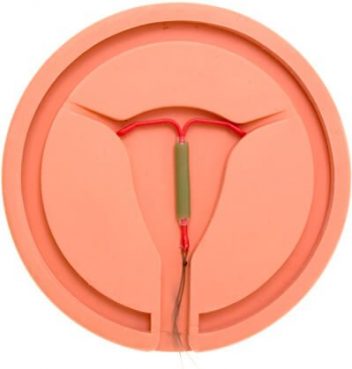 Mirena is a long-term, reversible form of birth control known as an IUD. Lawsuits filed against Bayer claim the company failed to warn the public of the device's susceptibility to spontaneously migrate and perforate the uterus, and Bayer was aware of the dangerous risks and the company intentionally released a faulty product.
Essure
Acquired as part of its buyout of Conceptus, Bayer began marketing Essure Permanent Birth Control in 2013. Essure consists of two metal and plastic coils doctors insert into the fallopian tubes to permanently prevent pregnancy. Studies showed it was almost perfect at preventing pregnancy.
But thousands of women reported injuries from Essure. According to reports, the device perforated fallopian tubes, leading to severe pain, long-term injuries and infections. The most extreme complications included the deaths of five fetuses and four women.
Those harmed filed Essure lawsuits and are fighting laws that protect the device from litigation.
Xarelto
Xarelto (rivaroxaban) is an oral medication developed by Bayer and marketed in the U.S. by Johnson & Johnson. It is a blood thinner used to prevent dangerous blood clots.
With all anticoagulants, patients are more prone to excessive, uncontrolled bleeding. Hundreds of deaths have been attributed to the blood thinner Pradaxa, manufactured by Boehringer Ingelheim. Unlike older anticoagulants, Xarelto has no known antidote to stop bleeding.
Thousands of people filed lawsuits over Xarelto bleeding in the U.S.
Trasylol
Bayer recalled its heart surgery drug, Trasylol, in 2007 after a study linked the drug to an increased risk of death.
Trasylol Recall
Bayer recalled Trasylol in 2007 after a study linked the drug to an increased risk of death.
Two years before the recall, the FDA convened a panel on September 21, 2006 to decide whether the drug needed new safety labeling. On September 27, Bayer informed the FDA of the new study it failed to mention to the agency.
Medical researcher Dr. Dennis Mangano said the deaths of 22,000 people may have been prevented if Bayer recalled the drug sooner. This study showed the drug increased the risk of death, kidney damage, congestive heart failure and strokes.
People affected by the drug filed lawsuits, and Bayer settled about 150 lawsuits for $60 million in 2010.
Baycol
While all statins are linked to a rare muscle side effect called rhabdomyolysis, Baycol was linked to significantly more fatal cases than other drugs in the same class. In 2005, Bayer paid $1.1 billion to settle about 3,000 Baycol death and injury claims.
In 2006, Bayer pulled the cholesterol drug Baycol off the shelves after 31 U.S. deaths and at least nine more abroad.
Avelox and Cipro
Bayer developed two fluoroquinolone antibiotics, Avelox and Cipro. These antibiotics are popular because they treat a wide variety of bacterial infections. But the FDA also linked them to several serious side effects, including tendon rupture, muscle disease, peripheral neuropathy.
The agency said the benefits of fluoroquinolone treatment might not outweigh the risk of serious side effects in people with bronchitis, bacterial sinusitis and uncomplicated urinary tract infections.
Bayer faced lawsuits from people who say the drugs caused permanent nerve damage and aortic damage.