Effexor
Effexor (venlafaxine) was the first antidepressant in the class of drugs known as serotonin-norepinephrine reuptake inhibitors (SNRIs). It came on the market in 1993 from Wyeth Pharmaceuticals, which was acquired by Pfizer in 2009.
Effexor was approved by the U.S. Food and Drug Administration (FDA) to treat major depressive disorder (MDD), generalized anxiety disorder (GAD), social phobia and panic disorders in adults.
As an SNRI, Effexor works slightly different from antidepressants in the selective serotonin reuptake inhibitor (SSRI) class. SNRIs help block the reabsorption of both serotonin and norepinephrine, while SSRIs focus solely on serotonin levels.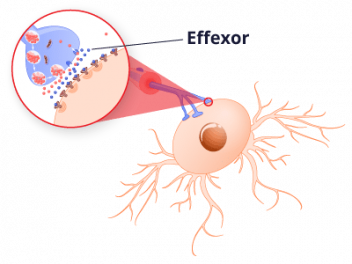 Scientists believe that maintaining proper levels of serotonin in the brain prevents depression and anxiety, and they also think boosting norepinephrine reduces neuropathic pain. SNRIs were developed after SSRIs, and some studies show they are more effective and cause fewer side effects.
The generic form of Effexor is known as venlafaxine and was approved in June 2010. Prescriptions for Effexor peaked at 17.2 million in 2007, making it the sixth-most-prescribed antidepressant in the U.S. and bringing in $3.8 billion in sales. By 2009, Effexor fell to the 12th-most-prescribed antidepressant. Use and sales continued to drop following the release of the generic version.
Effexor XR, an extended-release version of the drug, was approved by the FDA in 1997 and is commonly prescribed today.
Dosage and Treatment Duration Varies
Suggested dosages for Effexor are significantly higher compared to many SSRI antidepressants.
The recommended starting dose is 75 mg per day, administered in two or three divided doses. Unlike some SSRIs, Effexor should be taken with food.
Depending on need and how a patient tolerates Effexor, the dose can be increased to 150 mg per day and up to 225 mg per day using 75 mg increments at intervals of no less than four days. Patients with severe depression may respond better to higher doses and can take a maximum of 375 mg each day, generally in three divided doses.
Dosage levels vary by patient. Always consult your doctor or pharmacist before increasing a dose. Certain demographics at higher risk for initial or increased dosages include:
Pregnant Women

Taking SNRIs or SSRIs while pregnant, especially those late in the third trimester, have an increased risk of giving birth to a child with birth defects. Pregnant women should consult with their physician and carefully consider the potential risks before taking Effexor.

Patients with Hepatic Impairment

Effexor's label recommends that the total daily dose be reduced by 50 percent in patients with mild to moderate liver failure, also known as hepatic impairment. It may be necessary to reduce the dose even more than 50 percent in some patients.

Patients with Kidney Failure

It is recommended that patients with a history of kidney failure (renal impairment) reduce the dose of Effexor by 25 percent. Patients undergoing hemodialysis should reduce the dose by 50 percent.

Elderly Patients

As with any antidepressant, caution should be taken when treating elderly patients because of overall health and preexisting medical conditions. However, no dose adjustment is recommended based on age alone.
Effexor XR capsules come in three dosage forms — 37.5 mg, 75 mg and 150 mg. These extended-release versions should be administered in a single dose with food at approximately the same time each day.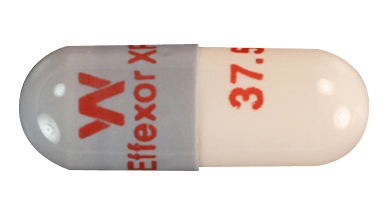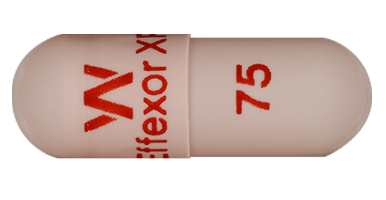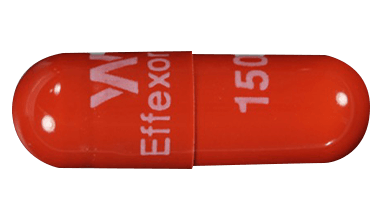 Unlike the immediate-release version, the label for Effexor XR specifies dosages for different uses. The recommended starting dose for MDD, GAD and social phobia (social anxiety) is 75 mg per day, but some patients may want to start with 37.5 mg to allow their body to adjust to the medication. The recommended starting dose for patients with panic disorder is 35 mg per day.
Effexor XR doses higher than 225 mg per day for any condition is very limited.
The treatment duration of Effexor also varies. According to clinical studies, Effexor and Effexor XR have demonstrated efficacy up to 52 weeks on the same dose.
Off-Label Uses of Effexor
Although Effexor is only approved by the FDA for treatment of four illnesses, doctors can prescribe the drug for other conditions. Several of these uses became popular in recent years.
More than a decade ago, Wyeth funded a study that found Effexor significantly reduced the pain associated with diabetic neuropathy. This form of nerve damage is characterized by numbness, tingling and pain in the legs and other extremities. It also causes hypersensitivity to painful stimuli. The study concluded that Effexor XR is effective for this condition because it controls the amount of serotonin and norepinephrine in the brain, which affect mood and pain perception.
Off-Label Uses
Effexor was prescribed off-label to treat diabetic neuropathy, migraines, and relief from hot flashes associated with menopause.
Effexor is also prescribed off-label to treat debilitating migraines. In April 2012, a neurologist from the Jefferson Headache Center at Thomas Jefferson University in Philadelphia presented new migraine treatment guidelines at the annual meeting of the American Academy of Neurology that formalized Effexor's role. The study was published in the journal Neurology.
In addition, women are finding relief from the hot flashes associated with menopause when they are prescribed Effexor. A study published in the Journal of the American Medical Association in 2006 found women who took the drug reported 60 percent fewer hot flashes. Effexor works best at high doses, though, which means increased side effects, so women have to weigh those concerns against the benefits.
Common Side Effects of Effexor
Patients taking Effexor have reported a host of side effects. Among the most unwanted are those relating to sexual dysfunction — lack of interest in sex, difficulty becoming aroused and the inability to achieve orgasm.
Everyday concerns, as reported in a Wyeth study, include nausea, dry mouth, dizziness, insomnia, constipation, nervousness, sweating and blurred vision.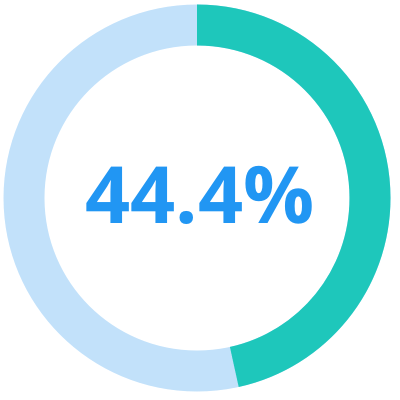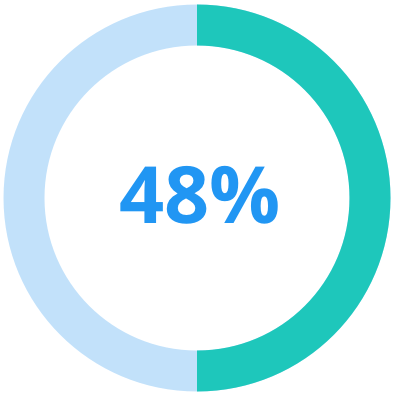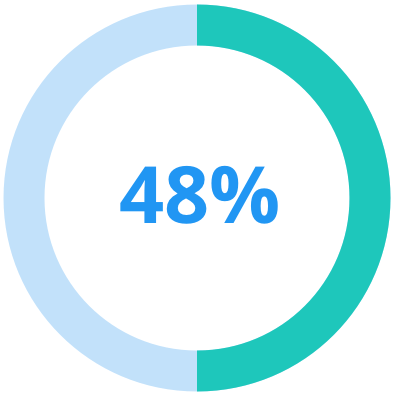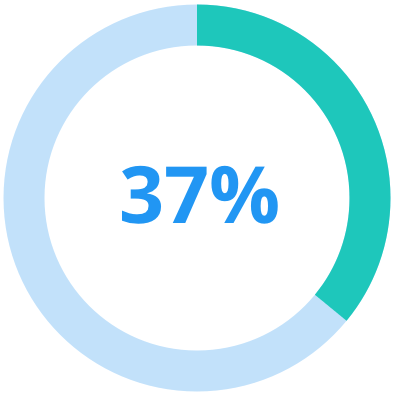 Serious Side Effects of Effexor
Effexor also has been associated with dangerous and life-altering side effects, such as birth defects, suicidal thoughts and behaviors, serotonin syndrome and discontinuation syndrome.
Birth Defects and Miscarriage
Study
Pregnant women taking Effexor double their risk of miscarriage.
A letter grade is assigned to prescription medications to denote their safety for use during pregnancy. Like most antidepressants, Effexor has been given a grade C. Drugs with this warning have been proven to harm laboratory animal babies when they are taken in high doses by the mother during pregnancy.
SSRIs and SNRIs cannot be tested on human babies for ethical reasons, but birth defects have been noted in babies whose mothers took the antidepressants. In addition, a study published in the May 2010 issue of the Canadian Medical Association Journal found women who take Effexor (venlafaxine) double their risk of miscarriage.
Persistent Pulmonary Hypertension of the Newborn (PPHN)
The FDA warns consumers about one birth defect, in particular, that is associated with the use of SNRIs such as Effexor — persistent pulmonary hypertension of the newborn (PPHN). PPHN damages a newborn's heart and lungs, making it difficult for the baby to adapt to the environment outside the womb. This condition is rarely detected in utero and in about 10 percent of cases, it is fatal.
Suicidal Thoughts
In 2004, the FDA began warning consumers that based on many studies, certain antidepressant drugs could increase suicidal thoughts and behaviors in children and young adults. Two years later, the FDA expanded its public health advisory to include young adults as old as 24.
Effexor has not been approved by the FDA for use in children, but doctors do prescribe it for older teens as an off-label treatment for depression and anxiety.
Because of the serious nature of this type of side effect, the FDA requires SSRI and SNRI manufacturers to include black box warnings about the increased risks of suicidal thoughts and behavior during initial treatment, which the FDA defines as the first one to two months.
Serotonin Syndrome
Patients taking SNRIs are warned to be vigilant about taking any other drugs that could cause an overdose of serotonin in the brain, called serotonin syndrome.
Drugs that have been shown to have such interactions include:
Tryptamines
Phenethylamines
Dextromethorphan
Dextrorphan
Tramadol
Tapentadol
Meperidine/pethidine
Tritons
MAOIs
This condition is characterized by a sudden onset and can be fatal if it is not caught and treated quickly. Symptoms of serotonin syndrome include high blood pressure, hyperthermia, high body temperature and an increased heart rate that can lead to shock.
Discontinuation Syndrome
Another concern for Effexor patients is discontinuation syndrome, which can occur when the medicine is stopped suddenly, the dose is decreased too quickly, or when a dose is missed. Patients with discontinuation syndrome suffer withdrawal symptoms that can include extreme fatigue, severe headaches, stomach cramps, poor coordination and disorientation. To avoid discontinuation syndrome, some doctors switch their patients to SSRIs, which do not have as many withdrawal symptoms, before weaning them off of antidepressants altogether.
Please seek the advice of a medical professional before making health care decisions.
How helpful was this page?
How can we improve this page?
How can we improve this page?