Cymbalta
Cymbalta (duloxetine hydrochloride) is a popular antidepressant designed to control neurotransmitters and hormones. The drug is intended to improve moods and ease pain. Eli Lilly manufactures the drug. It comes with FDA warnings and reprimands. A February 2018 records check showed that the FDA has not updated the drug's label since 2017.
Cymbalta is part of a class of antidepressant drugs known as serotonin and norepinephrine reuptake inhibitor (SNRI) medications. Doctors prescribe these drugs to treat depression, anxiety and other mood disorders.
The U.S. Food and Drug Administration (FDA) first approved Cymbalta in 2004.
After about five years, doctors had written 2.8 million prescriptions. Health care providers wrote about 400,000 prescriptions for off-label uses. These include nerve pain, musculoskeletal pain and headaches.
In 2008, the FDA approved Cymbalta for Fibromyalgia.
Elli Lilly is also investigating Cymbalta for use in children with fibromyalgia. The company updated its Phase III clinical trial progress on Jan. 23, 2018 on ClinicalTrials.gov.
By 2010, about 30 million people had used Cymbalta, despite its being more expensive than many antidepressants on the market. The brand-name drug sells for retail prices of more than $180 a month. For 30 of the 20 mg delayed-release capsules, a consumer can expect to pay about $186. The same number of capsules but in 30 mg doses go for about $216. And 30 of the 60 mg capsules cost about $193 a month.
With its above-average prices, Cymbalta generated $29 billion in sales in the drug's first decade on the market. At its peak in 2013, Cymbalta had annual sales of $5 billion.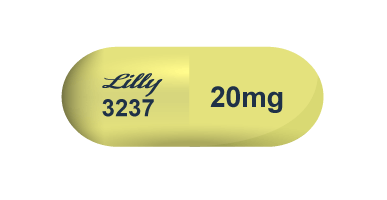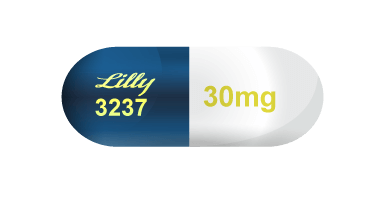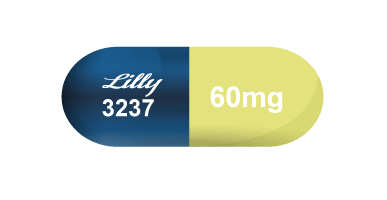 However, Eli Lilly lost the U.S. patent exclusivity for Cymbalta in December 2013. This "resulted in the immediate entry of generic competitors and rapid and severe decline in revenue," according to the company's 2015 annual report.
A Jan. 31, 2018 press release from Eli Lilly reported Cymbalta brought in $192.8 million for the drugmaker in 2017.
The FDA had released several warnings for Cymbalta side effects such as liver disease, withdrawal symptoms and low blood pressure.
Some people who said they suffered these side effects filed Cymbalta lawsuits against Eli Lilly.
As of Feb. 21, 2018, the FDA had not reported any new side effects.
How Does Cymbalta Work?
Medical experts are not yet sure what causes depression or how Cymbalta and other antidepressants work. Depression is a complex condition, but medical experts believe that part of it results from neurotransmitters not functioning properly. Different antidepressants work in different ways, but all target chemicals called neurotransmitters involved in the brain's ability to regulate mood.
Neurotransmitters, including serotonin, dopamine and norepinephrine pass signals between nerve cells. It is believed that Cymbalta has the ability to enhance the effects of serotonin and noradrenaline in the central nervous system through its antidepressant, pain relief and anti-anxiety actions.
Cymbalta is part of a drug class called serotonin and norepinephrine reuptake inhibitors (SNRIs). After a neurotransmitter carries its message between nerve cells, the cells in the brain naturally reabsorb the chemicals. SNRIs prevent this, leaving the chemicals to linger for a short time between synapses – the spaces between nerve cells.
Scientists believe that keeping this connection between cells open can strengthen that part of the brain's circuitry that regulates mood.
FDA-Approved Cymbalta Uses
The FDA initially approved Cymbalta for treating depression. Over the years, Cymbalta's uses have expanded to include anxiety, diabetic neuropathy, fibromyalgia and chronic muscle pain. Internationally, the drug is also approved for treating stress urinary incontinence.
2004 - Major Depressive Disorder

Treatment of Major Depressive Disorder (also referred to as "depression") became the first indicated use for Cymbalta in 2004. It is a common but serious mood disorder. Symptoms must be present for at least two weeks to be diagnosed as depression.

2004 - Diabetic Peripheral Neuropathy

The FDA approved Cymbalta for treatment of diabetic neuropathy in 2004. Diabetic neuropathy is a type of nerve damage that can occur in

people with diabetes

. For diabetic neuropathy, Cymbalta treats pain and tingling from nerve damage.

2007 - Generalized Anxiety Disorder

In 2007, generalized anxiety disorder — a condition that more than six million Americans suffer from every year — joined the list of indicated uses for Cymbalta. Years later, on October 16, 2014, the FDA approved Cymbalta for the treatment of GAD in children and adolescents ages 7 to 17.

2008 - Fibromyalgia

The FDA approved adding the treatment of fibromyalgia to Cymbalta's label in 2008. This common, chronic and often debilitating syndrome is characterized by muscle pain, trouble sleeping and tiredness. Researchers say duloxetine, the generic name for Cymbalta, may effectively diminish pain and increase physical function in some, but not all patients.

2010 - Chronic Musculoskeletal Pain

The most recent FDA-approved use of Cymbalta is treatment of chronic musculoskeletal pain, including discomfort from osteoarthritis and chronic lower back pain. "Up to three quarters of the population experience chronic pain at some time in their lives," Dr. Janet Woodcock, director of FDA's Center for Drug Evaluation and Research said in a 2010 press release. "This approval means that many of those people now have another treatment option."
How to Take Cymbalta
A prescription medication, Cymbalta is available in 20 mg opaque green delayed-release capsules, 30 mg white and blue delayed-release capsules and 60 mg green and blue delayed-release capsules. You should only take the amount of Cymbalta prescribed by your doctor, and you should follow the instructions on the prescription label.
The drug's label instructs patients:
Take Cymbalta once daily, with or without food
If you miss a dose, take the missed dose as soon as you remember
If it is almost time for the next dose, skip the missed dose and take the next dose at the regular time
Do not take two doses of the drug at once
The label further states that users should swallow Cymbalta whole. They should not crush the capsule, chew the capsule, open the capsule and sprinkle its contents on food, or open the capsule and mix the contents with liquids. A month or longer may pass before symptoms improve. Be sure to store Cymbalta at room temperature away from moisture and heat.
Potential Cymbalta Risks and Side Effects
Stopping use of Cymbalta can trigger life-altering withdrawal symptoms including abrupt electrical shocks called "brain zaps," dizziness, anger, weight gain and burning sensations. Though rare, serious side effects of Cymbalta can include life-threatening conditions.
Serious side effects may include:
Birth defects
Liver toxicity
Low blood pressure and loss of consciousness
Serotonin syndrome
Skin disease
Suicidal thoughts
Dizziness
The most common side effects are:
Nausea
Dry mouth
Sleepiness
Fatigue
Constipation
Loss of appetite
Increased sweating
Five percent or more of the people taking Cymbalta in clinical trials also reported common side effects at least twice as much as those taking a placebo.
Cymbalta Suicide Risks for Children, Teens and Young Adults
Some children, teens and young adults up to the age of 24 who took antidepressants like Cymbalta during clinical studies became suicidal, meaning they thought about, planned or even tried to harm or kill themselves.
The National Institutes of Health (NIH) says on its Medline website that research is inconclusive on how serious the risk is to people under the age of 24 or how heavily the risk should be weighed in prescribing Cymbalta to a young person. Depression can also increase the risk of suicidal tendencies, and doctors balance the risk and benefit of any treatment for an individual's particular case.
"Children younger than 18 years of age should not normally take duloxetine, but in some cases, a doctor may decide that duloxetine is the best medication to treat a child's condition."
Doctors prescribing Cymbalta to younger patients should monitor them closely and patients should be certain to keep all appointments with their doctors.
FDA Warnings, Reviews and Reprimands
The FDA has become increasingly aware of risks and side effects associated with Cymbalta use. As a result, the agency has taken steps to make those risks known to the public, including requiring changes to the drug's label. The agency, for example, required labels of antidepressant drugs, including Cymbalta, to include a black box warning, the agency's strictest warning, regarding the risk of suicidal thinking and behavior in children, adolescents and adults.Other actions include:
Liver Disease Warning

In 2005, the FDA notified healthcare professionals of its recommendation that Cymbalta not be administered to patients with any liver issues. "Postmarketing reports of hepatic injury (including hepatitis and cholestatic jaundice) suggest that patients with preexisting liver disease who take duloxetine may have an increased risk for further liver damage. The new labeling extends the Precaution against using Cymbalta in patients with substantial alcohol use to include those patients with chronic liver disease," a post on the agency's website said.

Misleading Portion of Ads

Also in 2005, the FDA censured Eli Lilly regarding professional journal ads that provided misleading information about Cymbalta. It sent a letter to Eli Lilly describing the misleading portion of ads as failing to disclose important risks and side effects. Although the ads were discontinued, the dangers remained.

Urinary Retention Warning

During a 2008 review of Cymbalta adverse events, the FDA discovered that there were many cases of urinary retention, some with serious outcome. The FDA required the "Warnings and Precautions" section of the drug's label be updated to reflect the new information.

Withdrawal Symptoms Complaints

In a 2009 assessment of the drug's warning label, the FDA found that Eli Lilly failed to adequately warn consumers of the seriousness of withdrawal symptoms. As a result, the agency created several objectives, including requiring Cymbalta to provide an auditable email system to collect comments and complaints related to Cymbalta. Roughly 1,300 people have filed about 140 lawsuits in various federal and state courts alleging injuries arising from the discontinuation of Cymbalta use.

Advisory Committee Review

Because of reports of serious side effects like liver damage and skin disease, an FDA advisory committee met in 2010 to review whether or not the benefits outweighed the risks in the use of Cymbalta for treating chronic pain. Despite the dangers, the drug was approved months later for chronic musculoskeletal pain, including osteoarthritis.

Blood Pressure Warning

The FDA approved changes to Cymbalta's label in November 2014 that added information about orthostatic hypotension (low blood pressure when standing), falls and syncope (temporary loss of consciousness caused by a fall in blood pressure). According to the warning, syncope and orthostatic hypotension tend to happen within the first week of Cymbalta treatment but can occur at any time while using the drug, especially after increasing dosage.

Serotonin Syndrome Warning

In January 2017, the FDA approved an updated label for Cymbalta that includes new safety information regarding the risk for serotonin syndrome. The agency released a drug safety communication in March 2016 that warned that antidepressants, like Cymbalta, can interact with opioids to cause serotonin syndrome, a serious central nervous system reaction in which levels of the chemical serotonin build up in the brain and cause toxicity.

Takotsubo Cardiomyopathy

In December 2017, the FDA approved a change to the drug's label for Takotsubo cardiomyopathy. This is a stress-induced heart problem. People who took Cymbalta in clinical trials and studies reported this rare condition.
Food, Alcohol and Drug Interactions with Cymbalta
More than 6,500 brand name and generic drugs can interact with Cymblata. More than 1,700 of those can result in serious interactions including life-threatening conditions.
The list ranges from over-the-counter cough suppressants and allergy treatments to prescription blood pressure medicines.
Tagamet (cimetidine) and Celebrex (celecoxib), for example, can increase the effects of Cymbalta. Taking Cymbalta with certain other drugs can affect serotonin levels, blood pressure and body temperature. It can lead to a life-threatening condition called serotonin syndrome.
Symptoms of serotonin syndrome can include agitation, confusion, diarrhea and dilated pupils. Other signs to look for are elevated blood pressure, heavy sweating and rapid heart rate. The condition can also cause muscles to be rigid or twitch.
Cymbalta can also have potentially dangerous interactions with caffeine. Mixing Cymbalta with grapefruit or grapefruit juice may increase risk of side effects or overdose. The acidic fruit interferes with the metabolism of Cymbalta and may allow the drug to build up in the patient.
Light drinking of alcohol does not appear to enhance Cymbalta's effects. But heavy alcohol drinking can contribute to liver stress or damage. Alcohol may contribute to mood problems as well.
Drugs that interact with Cymbalta include:
MAO Inhibitors (Nardil, Parnate, others)
SSRIs (Celexa, Fluvoxamine, Lexapro, Prozac, Paxil, Symbyax, Zoloft)
Triptans (Amerge, Axert, Frova, Imitrex, Masalt, Replax, Zomig)
Other SNRIs (Pristiq, Fetzima, Ixel, Savella, Elamol, Tofacine, Effexor)
Tricyclic antidepressants (Anafranil, Ascendin, Norpramin, Sinequan)
Aminoketones (Wellbutrin)
Fluoroquinolone antibiotics (Cipro)
St. John's Wort (herbal)
This is not a complete list of all food and drug interactions with Cymbalta. Patients should talk with their doctors about any drugs or supplements they are taking, as well as alcohol use and diet to make sure they are not exposed to a potential interaction.
"We often see people who aren't eating or drinking because they're depressed. They get dehydrated, their blood pressure drops, and it's dangerous because they're already taking medications to lower blood pressure,"
What to Discuss with a Doctor before Taking Cymbalta
Patients should have an honest discussion with their doctors before starting Cymbalta to prevent any complications that can be prevented and to ensure that they receive the most effective treatment the drug can deliver.
The National Alliance on Mental Illness recommends that people discuss the following issues with their doctors before taking Cymbalta:
The most bothersome symptoms
Thoughts of harming themselves
Previous medicines taken for their condition
How effective other medicines were or if they caused any side effects
Other mental or physical health conditions including bipolar disorder, kidney or liver disease
Other medications the patient is taking including over the counter drugs and supplements
Allergies to any medications
Other mental health treatment such as talk or substance therapy
If the patient is pregnant, plans to become pregnant or is breast feeding
If the patient drinks or uses drugs
Patients should never stop taking Cymbalta suddenly, even if they experience side effects. Patients should talk to their doctor as soon as they notice any side effects. Many side effects will simply work themselves out in time, but it may require changes in medication.
Please seek the advice of a medical professional before making health care decisions.
How helpful was this page?
How can we improve this page?
How can we improve this page?