DePuy ASR & Pinnacle Hip Replacement Lawsuits
DePuy ASR and Pinnacle hip lawsuits allege the devices caused serious complications that required revision surgery. DePuy agreed to pay $4 billion to settle almost 8,000 ASR hip lawsuits in 2013. In May 2019, the company agreed to pay a settlement amount of roughly $1 billion to resolve nearly 6,000 Pinnacle hip cases.
This is an active lawsuit
See If You Qualify for a Hip Replacement Lawsuit
If you experienced serious complications from your hip replacement device, you may be entitled to compensation. Get a free case review.
We value your privacy.
By clicking REVIEW MY CASE
, you agree to our
privacy policy
and
disclaimer
. After submitting, you will be contacted by one or more of Drugwatch's
trusted legal partners
(including autodialed and prerecorded calls or text/SMS messages). Msg. and data rates apply. Your consent to text messaging is not required for a case review and you may opt out of text messages at any time by texting STOP. This is legal advertising.
The metal-on-metal technology used in DePuy's Articular Surface Replacement (ASR) and Pinnacle hip implants offered high-hopes of long-lasting implants when it first hit the market, but it was plagued with problems and many implants failed within just a few years.
Plaintiffs say friction between the all-metal parts released metal ions into the body, which led to complications and implant failures – and, ultimately, 20,000 lawsuits.
Settlements and verdicts involving the hip implants total roughly $6.2 billion, though courts have reduced some of the jury awards. As of October 2022, there were more than 600 lawsuits still pending over DePuy hip replacements and more lawsuits are likely to be filed. Of those, 362 were lawsuits over the Pinnacle hip and 241 were over the ASR hip.
Lawyers Suggest Depuy Knew About Risks
People who filed DePuy hip implant lawsuits claim the company knew for years at least some of its devices had problems and the company did nothing. Internal company documents presented at the first ASR hip trial appeared to back up those claims.
The documents suggested that DePuy had predicted two in five patients receiving a DePuy ASR hip would need revision surgery within five years. They also seemed to reveal executives from DePuy's parent company, Johnson & Johnson, knew the ASR hip had a faulty design but kept it on the market.
It also appeared from information presented at trial that surgeons had warned the company to stop selling its ASR hips, and that the company had considered redesigning the device but instead discontinued the metal-on-metal implant because it was not profitable enough.
The trial jury in March 2013 awarded the plaintiff in the case, Loren Kransky, $8.3 million. DePuy won the second trial in April 2013 but went on to settle three pending lawsuits for $200,000 each in August 2013.
In November 2013, DePuy and Johnson & Johnson agreed to settle nearly 8,000 ASR lawsuits for $4 billion. The companies settled another 1,800 cases for an additional $420 million in March 2015.
Today, the company still faces more than 1,700 lawsuits over its ASR hips in Ohio federal court.

Pinnacle Hip Trials and Verdicts
More than 9,700 lawsuits over Pinnacle Hip Solutions are pending in Texas federal court as part of a multidistrict litigation created in May 2011.
DePuy won the first bellwether trial in September 2014. The company has since lost three trials. Juries in the three trials awarded plaintiffs more than $1.7 billion.
Most of the money awarded in the DePuy Pinnacle jury verdicts has come in the form of punitive damages, or money awarded to punish the company. Some states limit the amount of punitive damages a jury may award, so courts have reduced the jury awards.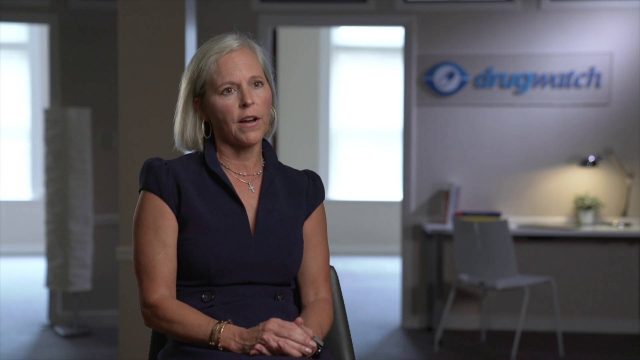 Actual and Punitive Damages Awarded
| Date of Verdict | Actual Damages | Punitive Damages | Total Jury Award | Reduced Award |
| --- | --- | --- | --- | --- |
| March 2016 | $142 million | $360 million | $502 million | $151 million (later tossed out) |
| December 2016 | $30 million | $1.01 billion | $1.04 billion | $543 million |
| November 2017 | $78 million | $168 million | $247 million | $245 million |
Judge Tosses Second Verdict
In March 2016, the jury in the second trial awarded five plaintiffs $502 million, but a court later reduced the award to $151 million under a punitive damages cap.
Johnson & Johnson appealed the verdict in December 2017. The court sided with Johnson & Johnson and, in April 2018, it tossed out the second bellwether verdict. A retrial is expected.
Suffering complications from a DePuy Hip Implant?
Six Plaintiffs Share $543 Million Award
Judith Rodriguez's lawsuit was included in the third Pinnacle bellwether trial. She was one of six plaintiffs who won an initial $1 billion jury verdict. A court later reduced the award to $543 million.
Rodriguez of Santa Barbara County, California, had her left hip replaced with a Pinnacle implant in June 2009. She had her right hip replaced with another Pinnacle device that September.
Court documents claimed she suffered "degenerative pain, soreness and difficulty walking." The complications were serious enough to require removing at least one of the implants in May 2013.
Tests also confirmed Rodriguez had elevated metal ion levels in her body. Her lawsuit blamed the elevated metal levels for many of her complications.
"In other words, implantation of the Pinnacle Device results in the nearly immediate systemic release of high levels of toxic cobalt-chromium ions into every hip implant patient's tissue and bloodstream," her lawsuit complaint claimed.
Five Agree to Payouts Totaling $245 Million
Hazel Miura of The Bronx County, New York, filed one of the five cases chosen to be part of the fourth DePuy Pinnacle bellwether trial in November 2017. She received a Pinnacle hip in May 2008 and began experiencing pain and inflammation around the implant.
The complications became so severe she needed revision surgery to remove the device in March 2013. She sued DePuy in 2013, blaming metal from the implant for her complications. She shared in the $247 million jury verdict. In August 2018, a court issued a $245 million judgment after the plaintiffs agreed to individual amounts totaling the smaller figure.
Report: DePuy Offers $400 Million Pinnacle Settlement
In December 2018, Bloomberg reported that DePuy offered to settle roughly 3,300 Pinnacle lawsuits for $400 million. That would have resolved roughly a third of the active lawsuits over the hip replacement. Bloomberg relied on court documents from the MDL in Texas federal court for its reporting.
The report suggested the average payment would be around $125,000 per lawsuit.
U.S. District Judge Ed Kinkeade said DePuy was not attempting to settle all Pinnacle lawsuits but wanted to negotiate individually with a handful of lawyers who represented large groups of clients who had sued.
In February 2019, HarrisMartin Publishing reported that DePuy was also willing to reach settlements with 17 plaintiffs who won jury verdicts in three bellwether trials. That announcement came as the MDL court was preparing to retry one of the cases. No details of the negotiations were released at the time.
Top DePuy Hip Replacement Lawyers
The top DePuy hip replacement lawyers are experts in tort law, which involves claims alleging negligence, intentional harm or strict liability. The best tort lawyers communicate effectively, have years of specialized experience and a proven track record of success.
National tort firm Weitz & Luxenberg has handled successful lawsuits for plaintiffs with defective hip replacements. It has secured verdicts for those who received faulty hip implants, including from DePuy and Stryker, among other manufacturers.
Attorneys at Weitz & Luxenberg have served in leading roles for nationwide hip replacement litigation. For example, Weitz & Luxenberg partner Ellen Relkin served as both co-lead and lead counsel for DePuy multidistrict litigation and Stryker multicounty litigation. Relkin has secured verdicts and settlements for victims of defective hip implants throughout the U.S.
Please seek the advice of a medical professional before making health care decisions.
Share This Page:
How can we improve this page?
Thank You for Your Feedback
We appreciate your feedback. One of our content team members will be in touch with you soon.
We appreciate your feedback. One of our content team members will be in touch with you soon.
Who Am I Calling?
Calling this number connects you with a Drugwatch representative. We will direct you to one of our trusted legal partners for a free case review.
Drugwatch's trusted legal partners support the organization's mission to keep people safe from dangerous drugs and medical devices. For more information, visit our partners page.