Why We Need Mass Tort Lawsuits
Mass tort lawsuits — such as product liability or personal injury lawsuits — allow people harmed by corporations to seek compensation and hold companies accountable for wrongdoing in a court of law. Because these types of claims affect a large number of people, they may have the power to spread awareness, change policies, improve drug and medical device safety and deter corporations from further negligent behavior.
The right to file a lawsuit and have a jury trial is an important part of the civil justice system, especially for individuals wronged by defective drugs and medical devices. Historically, the courts have provided a check on the misuse of power, violations of civil liberties and corporate abuses.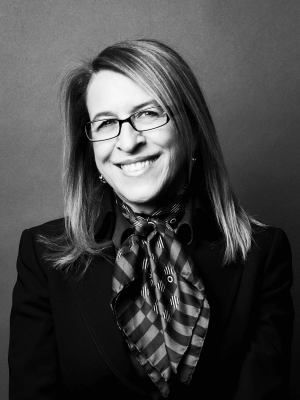 The right to a trial by jury in civil cases is one of the oldest rights available to Americans. The Seventh Amendment in the United States Constitution protects this right on a federal level and so do most state constitutions. The U.S. is one of only a few nations that still have civil jury trials, according to The National Constitution Center.
Joanne Doroshow is the founder and executive director of the Center for Justice & Democracy at New York Law School. After becoming an attorney, she has concentrated on civil law since 1982. Doroshow calls the right to file a product liability or personal injury lawsuit "critical."
"Litigation provides financial incentives for manufacturers to stop or avoid producing unsafe products," Doroshow told Drugwatch. "Those incentives include payouts to harmed victims as well as reputational costs (bad publicity)."
According to Doroshow, these lawsuits are important for three main reasons:
They are usually the only way a person injured by a defective product can receive compensation
They ensure that the negligent company is held accountable, and the prospect of liability. provides these companies with an economic incentive to make their products safer.
They allow the public and the government to learn about the unsafe product.
What Is a Mass Tort?
A tort is a civil wrongdoing that results in harm to another person or company. Harm includes financial loss, physical injury, emotional distress or property damage. One of the most famous tort cases is Liebeck v. McDonald's. Stella Liebeck sued McDonald's after the company's hot coffee caused severe burns that required surgery in 1992.
A mass tort is a civil wrongdoing by a company that has harmed many victims. The Agent Orange and asbestos lawsuits that began in the 1970s are historic examples of mass torts. Asbestos litigation is ongoing and is one of the longest running mass torts in history. These torts have affected thousands of people.
Many of today's mass torts are product liability lawsuits involving drugs and medical devices. Typically, these torts consolidate large groups of cases to make litigation more efficient. It can take three to five years to reach settlement or a jury verdict, according to attorney Holly Ennis.
"[Mass torts are] significantly less expensive as the costs are shared among thousands of claimants and the discovery is streamlined."
For example, at one time the transvaginal mesh mass tort involved over 100,000 plaintiffs consolidated in multidistrict litigation in federal court. All of these plaintiffs claimed similar injuries from pelvic mesh produced by several companies.
Nearly 32,000 people had claims consolidated in multidistrict litigation in the Xarelto mass tort litigation at one time. These cases claimed Johnson & Johnson's blood thinner caused internal bleeding and death.
As of November 2022, the largest active mass tort in multidistrict litigation is the 3M Combat Arms Earplugs litigation in Florida. There are currently 257,892 active claims, and at one time there were 320,638 claims.
Other products in recent mass torts include:
Talcum powder
Essure birth control
Abilify
Knee replacements
Vioxx
Avandia
Pradaxa
Yaz
Mass torts may be a part of a multidistrict litigation — also known as an MDL — or a class action. Both MDLs and class actions involve a large number of people filing claims against the same companies or products.
Most drug and medical device mass torts become a part of an MDL. In MDLs, individual plaintiffs have their own attorneys even if the cases are consolidated. Each plaintiff's claim is valued on the individual facts and damages.
In a class action, one plaintiff represents an entire class. Class members don't have their own attorneys, and the class members must accept or reject a global settlement without claiming individual damages.
What Is Tort Reform?
Tort reform is a movement that began in the 1970s, spearheaded by corporations and insurance companies. This "reform" is meant to change laws to make it more difficult for people to pursue compensation for injuries in civil court.
Proponents of tort reform, such as the U.S. Chamber Institute for Legal Reform, claim most lawsuits in the U.S. lack merit and are abusive. Reformists claim America has the costliest legal system in the world and it hurts the economy. Another popular claim is that the judicial process is biased toward plaintiffs and increases liability insurance premiums.
Tort reform has been successful at capping damages in medical malpractice claims in some states, making it more difficult for injured individuals to sue and find attorneys.
The Center for Justice & Democracy at New York Law School and other plaintiffs' advocacy groups including Public Citizen and the American Association for Justice claim that tort reform attacks people's rights to access the courts.
"These laws take away people's rights to access the courts and be properly compensated, and they undermine the constitutional right to jury trial," the Center for Justice & Democracy wrote on its site. "That is why many courts have found them unconstitutional. They are anti-victim, anti-consumer, anti-jury, and make it more difficult for everyday people who are harmed by corporate or professional misconduct to survive."
A Doctor's Perspective on the Value of Lawsuits
As a young doctor, Dr. Hooman Noorchashm would never have imagined filing a product liability lawsuit. In fact, like many other doctors he knew, he had a negative view of litigation. He remembers hearing "propaganda" from tort reformers and the medical establishment discouraging lawsuits.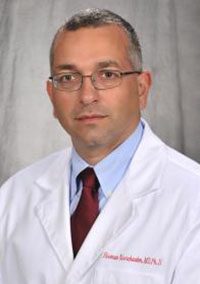 "If you had asked me about filing a lawsuit ten years ago, my view would have been very different," Noorchashm told Drugwatch. "My view is more nuanced now. It's not black and white."
It all changed when Noorchashm and his wife Dr. Amy Reed filed a lawsuit against medical device company Karl Storz. The company's laparoscopic power morcellator device spread a previously undiagnosed cancer throughout Reed's body that eventually led to her death. His personal experience led him to value the civil justice system as a way to send a message to medical device companies.
While he acknowledges that the legal system isn't perfect, he argues that without civil lawsuits, the industry cannot police itself.
"In the end, I suspect that plaintiff's attorneys and the civil court system, not physicians, will be the ones to balance out our radically imbalanced healthcare sector — and save it from financial and moral bankruptcy," Noorchashm wrote in an article for Medium.
"I suspect that plaintiff's attorneys and the civil court system, not physicians, will be the ones to balance out our radically imbalanced healthcare sector."
How Mass Torts Protect People
In many instances throughout history, tort and mass tort litigation resulted in companies pulling dangerous or defective products off the market or spreading awareness about possible dangers to the public — potentially saving many lives. Many people also file mass tort lawsuits to warn others.
"Most plaintiffs also want to ensure that other consumers do not suffer the same or similar injuries that they incurred," Ennis said. "From personal experience, I can attest that it was very important to the claimants harmed by the Essure Sterilization Device to get the device off the market to prevent other women from being implanted and suffering the same or similar injuries."
In many cases, problems with drugs and devices aren't made public until someone files a lawsuit. When a case goes to trial, plaintiffs' attorneys are able to request internal company documents. These documents reveal what the company knew or didn't know about a defective drug, medical device or other problematic product — and what they never told the people injured by these devices.
"After I went to the trial, I wept and said, 'Thank god for this legal action.'… Now I understand why the legal action is so critical to expose the truth."
Former new anchor Frances Scott had suffered with the mental and physical side effects from a Pinnacle metal hip implant for years. She couldn't get answers from her doctors. Then she decided to attend a hip implant bellwether trial that happened to be a few hours from her home in Texas.
She found out that manufacturers knew about metal poisoning and learned about what she was suffering from. She began taking notes at the trial and trying to share what she had learned.
"After I went to the trial, I wept and said, 'Thank god for this legal action.' Because when I was trying to decide whether I needed the hips … I was doing due diligence," Scott told Drugwatch. "The problem was the stuff I really needed to see was confidential … Now I understand why the legal action is so critical to expose the truth."
Lawsuits that exposed wrongdoing include:
Risperdal

Documents made public during Risperdal litigation led to a Huffington Post report by Steven Brill exposing Johnson & Johnson's plan to market the drug to seniors and children without approval and despite risks. They also convinced juries that J&J knew about the risks of gynecomastia but failed to warn doctors and patients.

Metal-on-Metal Hips

Documents released in these trials revealed that many companies knew about the problems with metal hips and did not warn the public. One document released during a DePuy ASR trial revealed Johnson & Johnson's Ethicon unit knew that about 40 percent of its hips would fail within five years. There are currently no metal-on-metal hips on the market.

The Dalkon Shield IUD

After numerous lawsuits filed by women claiming the female contraceptive caused infections, septic abortions, infertility and death in many women, the IUD manufacturer finally agreed to urge doctors and women to remove the Dalkon Shield and offered to pay for the removal.

Asbestos Litigation

The first asbestos-related lawsuits started in 1960s. These lawsuits began to expose the asbestos cover-up that had been going on for decades. Litigation and new scientific evidence led to new government and industry regulations to keep people safe.

Talcum Powder

J&J denied that its talcum powder was contaminated with asbestos. During talcum powder lawsuits alleging that exposure to baby powder causes ovarian cancer and mesothelioma, J&J was compelled to share thousands of internal documents that showed its baby powder tested positive for small amounts of asbestos from 1971 to the early 2000s. It did not disclose this to the public, however. In October 2019, J&J recalled a lot of Johnson's Baby Powder after it tested positive for asbestos.
If you were seriously injured by a prescription drug or medical device, you may be able to file a lawsuit.
Punitive Damages Punish Companies for Wrongdoing
Juries award punitive damages in addition to compensatory damages when a defendant's wrongdoing is extreme. It's rare for juries to award punitive damages, and they are awarded in order to punish the defendant for grossly negligent or outrageous conduct, said Ennis.
Judges may reduce awards if they exceed state caps and legal precedents. But the amount is typically indicative of how willfully malicious and negligent juries find corporations at fault.
A California jury ordered Bayer to pay $2 billion in punitive damages to Alva and Alberta Pilliod. The jury found that the company's Roundup weed killer caused the couple's non-Hodgkin lymphoma. The award was later reduced to $87 million, according to the Los Angeles Times.
Examples of large drug and medical device punitive damage awards:
Japanese drugmaker Takeda and its partner Eli Lilly were ordered to pay $9 billion in punitive damages to a man who claimed Actos caused his bladder cancer.
A jury ordered Johnson & Johnson to pay $8 billion in punitive damages to a young man who claimed he developed female breasts after he took Risperdal.
A Missouri jury awarded nearly $4.14 billion in punitive damages to 22 women who claimed Johnson & Johnson's talc products cause the women's ovarian cancer.
A California jury ordered DePuy Orthopedics to pay over $1 billion in punitive damages to Judith Rodriguez and five other plaintiffs who claimed the company's Pinnacle hip implants injured them.
A New Jersey jury ordered Johnson & Johnson to pay $750 million in punitive damages to a group of people who said the company's baby powder and asbestos-contaminated talc products gave them mesothelioma.
A Pennsylvania jury awarded Susan McFarland $100 million in punitive damages in her transvaginal mesh lawsuit against Ethicon.
Popular Mass Tort Lawsuit Myths
There are several myths about mass torts. Most of them are the result of tort reform strategies meant to discourage people from filing lawsuits. Joanne Doroshow and Holly Ennis shared some of the most prominent myths and the truths behind them.
Litigation Discourages Health Care Innovation
One of the myths is that the threat of litigation stifles innovation and discourages manufacturers from putting new products on the market.
"There is zero evidence that the threat of litigation has deterred manufacturers from creating new products and devices for use in the marketplace. Drug and device manufacturers are for-profit companies, which will always seek to create new revenue streams," Ennis said.
According to a report on The Motley Fool, Bristol-Myers Squibb Co., Celgene and Johnson & Johnson increased their research & development budgets by more than a $1 billion each in 2018. In 2017, Johnson & Johnson spent $10.6 billion.
People Are Just After Money
Another popular myth is that people who file these cases are only seeking easy money.
"Most persons filing lawsuits are seeking financial compensation for the injuries and losses they have sustained, as monetary compensation is the only way to make them whole from medical bills, lost wages, the inability to work due to injury and other financial injuries," Ennis said.
In addition, the legal system is set up to discourage frivolous injury lawsuits. For example, because lawyers are paid on a contingency fee basis, they don't get paid unless they win. This discourages lawyers from accepting frivolous cases.
Lawsuits Increase Health Care Costs
There has been little published evidence to support this myth so far.
"When lawsuits keep dangerous drugs and devices out of the marketplace, fewer people are harmed, lowering health care costs, and safety innovation is spurred," Doroshow said.
Tort reform supporters have blamed civil lawsuits for high health costs, especially medical malpractice cases. But studies show tort reform actually hurts the quality of health care and doesn't lower spending. In some cases, spending actually went up.
In 2012, researchers in Texas looked at the effects of a 2003 constitutional amendment that limited payouts in medical malpractice claims. The campaign for this amendment promised capping malpractice awards would lower costs for patients. They looked at Medicare spending in Texas for seniors and disabled patients between 2002 and 2009 and found no reduction in doctor's fees, the Statesman reported.
In a 2016 study by Myungho Paik, Bernard S. Black and David A. Hyman, authors found that medical malpractice damage caps didn't reduce spending. In fact, it increased Medicare Part B spending by 4 to 5 percent.
A 2020 study by Zenon Zabinski and Bernard S. Black found that "patient safety generally falls" after medical malpractice damage caps pass. They also said damage caps lead to "higher rates of preventable adverse patient safety events in hospitals."
Injury Cases Are Flooding the Legal System
Another myth is that tort cases are overwhelming the court system. But the truth is that they make up a very small percentage of caseloads, according to Doroshow.
Even if people injured by drugs and devices have a right to seek compensation, few people actually sue. In a 2017 report that gathered data from 20 states, tort cases make up only about 4 percent of civil caseloads, according to the National Center for State Courts. Of these, product liability cases make up only 2 percent.
It's Expensive to File an Injury Lawsuit
People pay lawyers who take injury cases on a contingency fee basis. This means a plaintiff doesn't pay an attorney unless he or she wins the case.
Fees can range from 33 to 40 percent on average.
"A product liability lawsuit is a type of personal injury lawsuit and it should not cost the client any monies out of pocket to pursue such a claim," Ennis said.
Please seek the advice of a medical professional before making health care decisions.
Share This Page:
How can we improve this page?
Thank You for Your Feedback
We appreciate your feedback. One of our content team members will be in touch with you soon.
We appreciate your feedback. One of our content team members will be in touch with you soon.
Who Am I Calling?
Calling this number connects you with a Drugwatch representative. We will direct you to one of our trusted legal partners for a free case review.
Drugwatch's trusted legal partners support the organization's mission to keep people safe from dangerous drugs and medical devices. For more information, visit our partners page.