Janssen Pharmaceuticals
Janssen Pharmaceuticals became a wholly-owned subsidiary of Johnson & Johnson in 1963. Its top-selling medicines treat conditions such as autoimmune inflammatory diseases, cancer and mental health conditions. It's also known for developing Johnson & Johnson's COVID-19 vaccine and Ebola vaccine.
What Are Janssen's Areas of Focus?
Janssen Pharmaceuticals has six key therapeutic areas of focus. These are: Cardiovascular and metabolism, immunology, infectious diseases and vaccines, neuroscience, oncology and pulmonary hypertension.
According to the company's website, they are dedicated to transforming lives with "life-saving and life-changing solutions" and reducing environmental impacts with "green chemistry." Green chemistry focuses on reducing or eliminating hazardous substances generated by producing chemical products.
"Janssen has grown from a small business in Belgium to one of the world's top ten pharmaceutical companies."
Janssen Pharmaceuticals History
Dr. Paul Janssen, a research scientist, founded Janssen Pharmaceuticals in 1953 as Janssen Pharmaceutica in Breese, Belgium. After Johnson & Johnson acquired Janssen in 1961, the company was able to expand its portfolio of medicines. In 2017, Janssen added pulmonary hypertension as a key therapeutic area after the acquisition of Actelion Pharmaceuticals.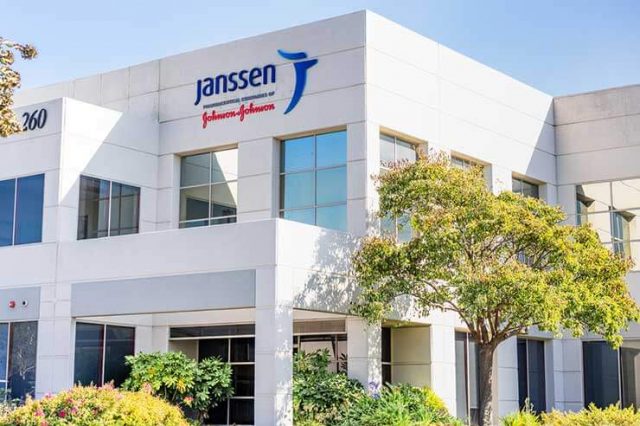 In 2019, Janssen donated half a million doses of its investigational Ebola vaccine to help stem the Democratic Republic of Congo's Ebola outbreak. The vaccine regimen known as Zabdeno and Mvabea can produce antibody responses for up to two years in adults. In 2020, Janssen began developing a vaccine for COVID-19 and made millions of doses available.
In February 2022, Janssen signed a deal with Remix Therapeutics to help develop RNA reprogramming technology to produce at least three potential immunology and oncology drugs. The deal could exceed $1 billion.
Janssen COVID-19 Vaccine
Janssen developed Johnson & Johnson's COVID-19 vaccine, and it's currently available for use in the U.S. under an Emergency Use Authorization. It is a single dose viral vector vaccine. So far, it has yet to receive full approval from the FDA as of March 2022.
The CDC stresses that all COVID-19 vaccinations are safe and effective. The Janssen COVID-19 vaccine has been proven to be at least 66.3% effective. However, the CDC recommends that people choose either Comirnaty (Pfizer/BioNTech) or Spikevax (Moderna) for a primary or booster vaccine because of a rare risk of thrombosis with thrombocytopenia syndrome (TTS).
TTS is a serious condition that causes blood clots and low platelets, and the CDC identified nine deaths from TTS attributed to Janssen's COVID-19 vaccine. Other rare risks include Guillan-Barre Syndrome. Common side effects include pain and redness at injection site, tiredness, chills, fever, headache and nausea.
In February 2022, Janssen halted production of its COVID-19 vaccine. The company said, "We currently have millions of doses of our COVID-19 vaccine in inventory" and "we continue to fulfill our contractual obligations … [to] the African Union," according to CBS News.
Janssen Global Services Products
Janssen Pharmaceutical manufacturers and markets some of the most well-known, bestselling drugs on the market. Its top-performing drugs in 2021 include: Stelara (ustekinumab), Tremfya (guselkumab), Erleada (apalutamide) and Darzalex (daratumumab).
Stelara and Tremfaya treat autoimmune conditions such as psoriasis, Erleada is a prostate cancer treatment and Darzalex treats multiple myeloma.
Janssen's well-known products include:
The FDA originally approved Concerta in 2000. It treats ADHD in people aged 6 to 65. The drug has a black box warning for dependence.

Haldol (haloperidol)

The FDA originally approved Haldol in 1998. It treats schizophrenia. The drug has a black box warning for increased mortality in elderly patients with dementia.

Stelara (ustekinumab)

The FDA originally approved Stelara in 2009. It treats psoriatic arthritis, plaque psoriasis, Crohn's disease and ulcerative colitis. Nasopharyngitis was the most common side effect in clinical trials.

Tremfaya (guselkumab)

The FDA originally approved Tremfaya in 2017. It treats plaque psoriasis and psoriatic arthritis. The most common side effect is upper respiratory infection.

Zytiga (abiraterone acetate)

The FDA originally approved Zytiga in 2011. It treats prostate cancer in combination with prednisone. Patients with severe liver impairment shouldn't use this drug.
In addition to these drugs, Janssen also manufactures the popular Type 2 diabetes medication, Invokana (canagliflozin). The company used to manufacture the fluoroquinolone antibiotic, Levaquin (levofloxacin), but Janssen stopped making the drug in 2017.
Products in Development
Janssen spends billions to develop new treatment and therapies. From 2016 to 2020, the pharmaceutical giant spent $42.2 billion.
The company is currently developing several drugs that are in late stage clinical trials. These include treatments for non-small cell lung cancer, myasthenia gravis, major depressive disorder with insomnia, multiple myeloma and difficult to treat hypertension.
They are also developing new vaccines, including: HIV and Alzheimer's disease. Janssen partnered with AC Immune to develop the Alzheimer's vaccine that helps antibodies attack a type of protein called tau that builds up and causes tangles in the brain.
Janssen Product Recalls
A few of Janssen's products have had recalls for quality issues or improper instructions. Some of these drugs have also been involved in lawsuits because patients claim the drugs harmed them and Janssen and Johnson & Johnson failed to warn them.
Ortho-Novum Recall
In March 2018, Janssen initiated an Ortho-Novum (norethindrone/ethinyl estradiol) birth control recall because the packages didn't contain instructions on how to properly use the dispenser. Patients could risk taking pills in the incorrect order.
Recalled lots had an expiration date of March 2020.
Risperdal Recall
In June 2011, Janssen recalled one lot of brand name Risperdal and one lot of generic risperidone tablets because customers noticed a strange odor. The recall affected about 40,000 bottles. According to Janssen, the odor came from trace amounts of TBA (2,4,6 tribromoanisole). TBA is a chemical byproduct of a wood preservative used on construction pallets.
In 2013, Janssen recalled one lot of Risperdal Consta that included about 5,000 bottles after it discovered mold during testing.
Xarelto Recall
In October 2014, Janssen recalled about 13,500 bottles of Xarelto because of microbial contamination.
Around the same time, consumers filed Xarelto lawsuits over uncontrolled bleeding that led to deaths. At the time, there was no antidote to stop uncontrolled bleeding and plaintiffs said there weren't enough warnings.
Recent Janssen Lawsuits
Janssen Pharmaceuticals has had its fair share of lawsuits stemming from patients who claimed their products were unsafe or defective. Some of these lawsuits are in the early stages, while others are ongoing or have settled.
Elmiron Lawsuits
Patients have filed Elmiron lawsuits that claimed the interstitial cystitis drug can cause permanent vision problems. Lawsuits allege that Janssen and Johnson & Johnson knew the drug could cause a rare type of vision damage called pigmentary maculopathy.
Janssen added a warning to Elmiron's drug label in June 2020, but the drug has been on the market since 1996.
Did you suffer serious vision problems after taking Elmiron?
Risperdal Settlements
People who took the drug filed Risperdal lawsuits for issues unrelated to the recall. The lawsuits claimed Risperdal could cause gynecomastia, a condition where boys and young men develop abnormally large breasts.
Risperdal Janssen and Johnson & Johnson lost a few Risperdal trials that ended in millions of dollars in plaintiff verdicts. They have also appealed some of them.
The companies have also settled confidentially with some plaintiffs prior to trial.
Invokana Lawsuits
After the FDA warned of an increased risk of amputation, ketoacidosis and Fournier's gangrene, patients filed lawsuits against Janssen and Johnson & Johnson for these injuries. These Invokana lawsuits claimed Janssen didn't properly warn consumers or their doctors about the risks.
At one time, there were over 1,000 cases pending in multidistrict litigation in New Jersey federal court. There are still about 234 pending cases as of February 15, 2022.
Topomax Lawsuits
Parents of babies born with birth defects filed Topamax lawsuits against Janssen, claiming the company didn't warn them about the risk. Women who took Topamax while pregnant said evidence as far back as 1997 showed the drug could cause birth defects.
The cases were consolidated in a mass tort program in the Philadelphia Court of Common Pleas. The program was closed in 2016 after Johnson & Johnson agreed to confidential settlements.
Please seek the advice of a medical professional before making health care decisions.
Share This Page:
How can we improve this page?
Thank You for Your Feedback
We appreciate your feedback. One of our content team members will be in touch with you soon.
We appreciate your feedback. One of our content team members will be in touch with you soon.
Who Am I Calling?
Calling this number connects you with a Drugwatch representative. We will direct you to one of our trusted legal partners for a free case review.
Drugwatch's trusted legal partners support the organization's mission to keep people safe from dangerous drugs and medical devices. For more information, visit our partners page.