Types of Mental Health Therapy
Mental health therapy encompasses a range of treatment options and techniques with the goal of helping people improve their ability to cope and live with various mental illnesses and disorders. It is often called psychotherapy or talk therapy.
What Are the Different Types of Mental Health Therapy?
There are many types of mental health therapy available to help people achieve and maintain emotional well-being. Two of the most common are behavioral therapy and cognitive behavioral therapy, which appear similar but are different in practice. Cognitive behavioral therapy focuses on ending negative behavior, while cognitive therapy aims to eliminate psychological distress.
Other types of mental health therapy include eye movement desensitization and reprocessing therapy (EMDR), exposure therapy and interpersonal therapy.
Behavioral Therapy
Behavioral therapy is an action-oriented approach aimed at changing behavioral responses to different stimuli. It applies principles of learning to resolve specific behaviors. It has several subtypes, including systemic desensitization, aversion therapy and flooding, which uses direct exposure to anxiety-provoking situations.
Behavioral therapy works well for anxiety, substance use disorder, phobias, obsessive compulsive disorder (OCD), attention deficit hyperactivity disorder (ADHD) and oppositional and defiant behaviors. It also helps with behavioral issues resulting from emotional challenges and communication difficulties.
Cognitive Behavioral Therapy (CBT)
Cognitive behavioral therapy is a short-term approach to mental health. It shares similarities with behavioral therapy but also addresses unhealthy thoughts and thought patterns. A CBT therapist works to uncover those patterns, sometimes using cognitive reframing to help patients look at life events from a different perspective.
The National Alliance on Mental Health calls CBT an effective treatment for a range of issues, including depression, anxiety disorders, eating disorders, bipolar disorder, trauma related disorders and schizophrenia. CBT has a considerable amount of scientific data supporting its effectiveness.
Dialectical Behavior Therapy (DBT)
Dialectical behavior therapy is similar to CBT but differs in that it focuses more on regulating emotions, accepting uncomfortable feelings and thoughts, and being mindful.
DBT therapists treat eating and substance use disorders, post-traumatic stress disorder (PTSD), borderline personality disorder and mood disorders, among others. Their approach identifies and accepts behaviors and emotions, self-validates, and manages emotional distress and discomfort.
Psychodynamic Therapy
The primary goal of psychodynamic therapy, also known as insight-oriented psychotherapy, is to uncover and examine meaningful patterns and events in one's life experiences and how they influence the present situation.
It's based on the belief that childhood experiences, thoughts and feelings — hidden deep in the subconscious — are at the root of current emotional issues. One discovery technique is psychoanalytic therapy, a talk therapy made famous by neurologist Sigmund Freud.
Psychodynamic therapy helps people deal with anxiety, depression, eating disorders, substance use disorders and other conditions.
Eye Movement Desensitization and Reprocessing Therapy (EMDR)
Eye movement desensitization and reprocessing therapy is a technique that helps people address and heal from distressing events. It replaces emotional reactions to difficult memories with positive, less-charged beliefs and responses.
Therapists use EMDR primarily to treat those with PTSD.
Exposure Therapy
Exposure therapy is an evidence-based form of CBT that shows how to manage fears. Patients learn and practice how to restructure their thoughts about specific situations and events. Then they manage responses to triggers, discovering that they are safe and have an ability to cope with other distresses as they arise.
Exposure therapy often treats OCD, PTSD and phobias.
Mentalization-Based Therapy (MBT)
Mentalization-based therapy is a type of psychotherapy that engages the skill of mentalizing, an intuitive process that gives people a sense of self. MBT helps people understand their thoughts and feelings (and those of others) to improve interpersonal functionality.
Studies show MBT, which may consist of individual or group therapy sessions, can produce effective, long-lasting results for people with borderline personality disorder.
Interpersonal Therapy (IPT)
Interpersonal therapy is a time-limited psychotherapy that focuses on relationships, specifically interpersonal issues and crises that trigger and perpetuate psychological distress. The therapist evaluates your social interactions and helps you notice and correct negative patterns, such as social isolation or aggression.
According to the National Alliance on Mental Illness, IPT shows great effectiveness and longevity in helping people living with mood disorders such as depression.
Advertisement
Real Therapy, Done Online
BetterHelp offers flexible scheduling so you can make time for therapy in between meetings, classes, child care, and more. Get 20% off your first month.
Get Started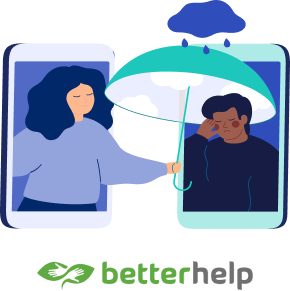 Complementary Therapies for Mental Health
Complementary and alternative medicine therapies encompass natural products and practices to achieve and maintain sound mental health. Although they developed outside conventional medicine and are often lacking clinical trial data or peer-based medical research, various CAM therapies do show promise.
Consult your doctor before starting any CAM therapies. Do not discontinue any prescribed medication or therapy without first talking to your doctor.
Common CAM Therapies for Mental Health:
Art and Music Therapy:

Also referred to as creative art therapy, this approach engages the mind through dance, art, poetry or music to gain individualistic expression.

Nutrition and Supplements:

Some foods and nutritional supplements have shown promise in providing relief from various mental health conditions, including depression, bipolar disorder, ADHD, schizophrenia, cognitive impairment and many more. Although some supplements may benefit some patients, others may be ineffective or even harmful. Talk to your doctor about any supplements you might be taking.

Pet Therapy:

Also known as animal-assisted therapy, pet therapy involves spending time with a trained therapy pet to reduce anxiety, fatigue, PTSD, depression and pain. Although dogs are the most popular therapy pets, numerous studies have shown the mental health benefits of other animals, from cats to horses.

Play Therapy:

Play therapy is typically used to help children express their thoughts and emotions in an environment in which they feel safe and cared for. This approach helps with behavioral problems, trauma and stress.

Yoga:

By focusing the mind, yoga can help with depression, PTSD, ADHD and schizophrenia.
People around the world have adopted other CAM practices such as mindfulness-based psychotherapy, acupuncture, aromatherapy, homeopathy, hypnotherapy, massage, light therapy, meditation and spiritual or energy healing.
These approaches aim to lessen anxiety and depression and increase relaxation, contentment and happiness. However, scientists believe further large-scale studies are needed to determine their efficacy.
Therapy Formats
Therapists have a range of techniques and strategies to help people come to terms with unhealthy emotions and behaviors. Individual therapy and couples therapy are two common options, as are group therapy and family counseling.
One-on-one therapy delivers a safe, private space in which to speak without being judged. In couples therapy, spouses and life partners uncover and resolve issues that one or both partners face, such as intimacy, trust, sexual dysfunction and infidelity.
In group therapy the size of the group varies, and sometimes more than one therapist takes part. Family therapy is like group therapy, but usually only one therapist conducts sessions.
Tips for Effective Mental Health Therapy
There are many different approaches to therapy, and some may work better for you than others. One way to achieve success in therapy is to find a therapist with a flexible treatment approach that works best for you and your goals. With time and effort, most patients will see positive results.
Other tips:
Be honest with yourself and your therapist and commit to the process.
Be kind to yourself.
Set realistic goals.
Be mindful that some emotional issues can take months or years to work through. Mental health is a journey of self-discovery and adaptation.
How to Choose the Best Mental Health Therapy for You
If you don't know where to start to find a therapist, look through the American Psychological Association's database of therapists in your area.
Other helpful websites include:
Deciding on the right mental health therapy can be overwhelming, especially because there are so many options. Today, even online therapy is an option.
Research suggests the relationship between you and your therapist can be a key healing factor. Gather as much information as you can and remember that the choice of therapy and therapist is yours to make.
Advertisement
Professional Therapy, Done Online
A licensed therapist with BetterHelp can provide professional support and guidance, on your schedule. Sign up and get matched in as little as 48 hours.
Get Started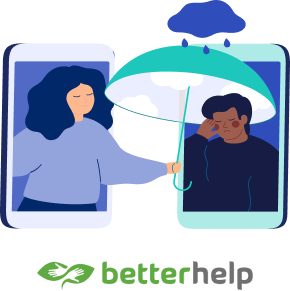 Please seek the advice of a medical professional before making health care decisions.
Share This Page:
How can we improve this page?
Thank You for Your Feedback
We appreciate your feedback. One of our content team members will be in touch with you soon.
We appreciate your feedback. One of our content team members will be in touch with you soon.
Who Am I Calling?
Calling this number connects you with a Drugwatch representative. We will direct you to one of our trusted legal partners for a free case review.
Drugwatch's trusted legal partners support the organization's mission to keep people safe from dangerous drugs and medical devices. For more information, visit our partners page.